 We wore this type of handy top all through the first year of college - and thanks to Victoria Beckham, we'll be wearing it again.
I KNEW I should have bought that top when I saw it on the bloody sale rail in H&M last week. It was there, reduced, begging me to buy it. But I thought, nah, surely I have something like it at home (I don't). And I bought this instead which, in fairness, was a total necessity. When I saw Victoria Beckhams's Insta, though, last Friday, I wish I'd bought both.
She was out and about celebrating International Women's Day and helping customers at her store on Dover Street wearing those front slip trousers we've been talking about. (Here are some high street dupes.) She also wore a very cool black trench but it's what's underneath that really caught my attention. See it peeking?
If you can't quite see it, don't worry! I took a sneaky screenshot of her full-length coatless look.
Advertised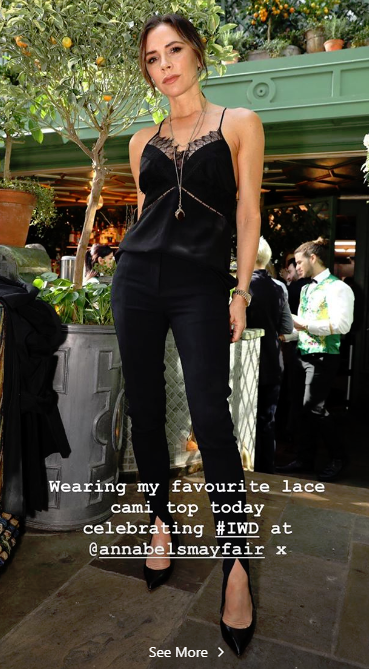 Victoria Beckham Instagram Stories
It is what you think it is, a plain black silk lacey cami (so, not that plain). It was a staple in my college wardrobe - I think mine was from Miss Selfridge - a million years ago. Even though I don't throw out any of my clothes, I couldn't find that old thing. But, luckily, I didn't miss my chance when I left the top in H&M behind. Because something very similar is still there and it's cheap as chips!
H&M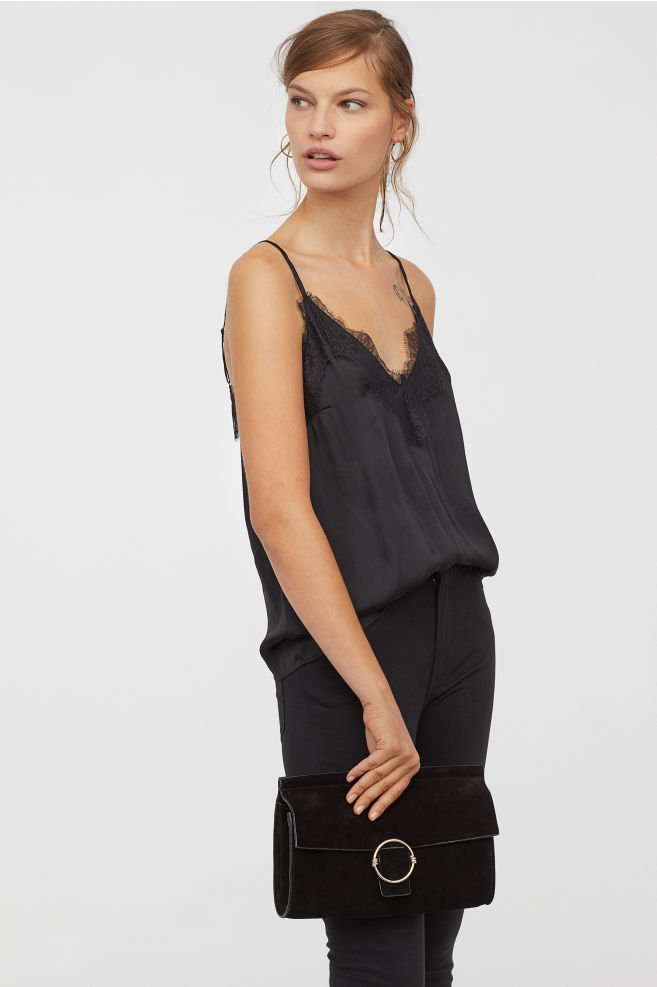 Satin Strappy Top With Lace €17.99
Advertised
The best thing about this top is that you can literally wear it with everything. It's plain(ish) but it totally dresses up a jeans look, or with black pants like Victoria does.
I'm rushing to my nearest H&M as soon as the bell strikes 5.30 today. Will you do the same?