 New trend alert! Bum bags are in and you better believe it.
No longer are bum bags, or fanny packs, as those Americans like to call them, cast aside as something hideously functional that tourists wear whilst staring up at the Eiffel Tower, with all their worldly possessions crammed inside. Nope, they're considered really rather chic now and a 'must have' accessory as per all the movers and shakers in the world of fashion. But will you be hopping aboard the bum bag train?
It's all thanks to this new American brand, 'Hipsters for Sisters'. And these aren't just fanny packs (heh heh) that you strap around your waist with enough velcro to attract a legion of toddlers (kids love velcro). They sit on your hips with a chain belt.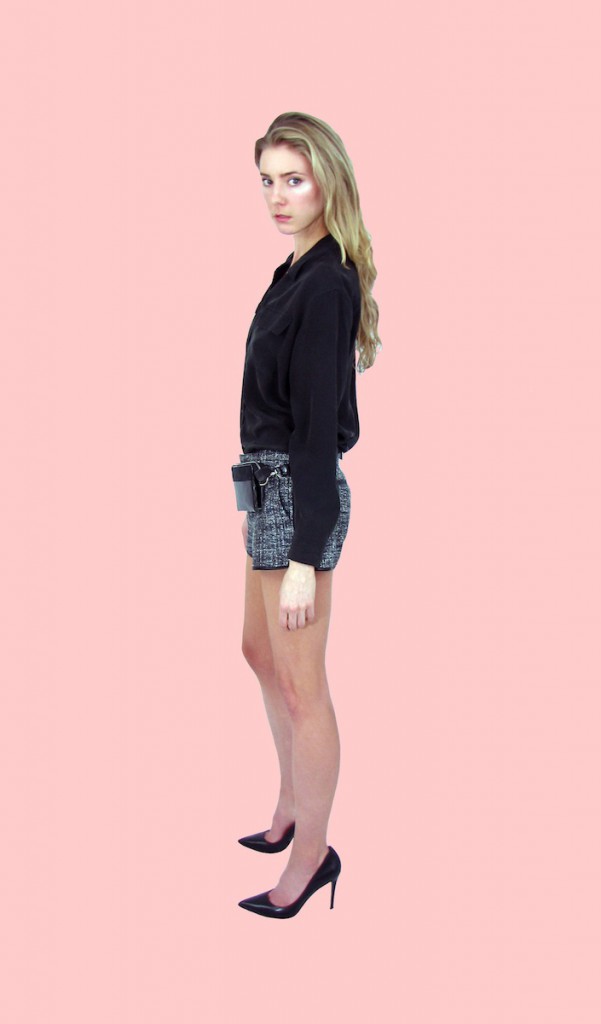 So really it's just a normal bag with a chain, that you wear in a different way. Huge news. Pretty handy though, if carrying a bag feels like too much work, and you'd really rather go hands free.
We've had a look around 'Hipsters for Sisters' to see what's causing such waves amidst the fashion insiders. Their philosophy, as per the website, is to 'liberate women from their baggage'.
Yes, women need to be liberated from a lot of things but we're not sure their handbags are the ones that would be first on our list.
Advertised
But practically, we're ok with this; leaving your hands free to do other things, like eat an ice cream, is always a welcome idea. We just can't quite see, however, what all the fuss is about here. In fact they almost look like the sort of thing we'd buy when we were 14, wanting to look 'hip and cool' with a bag like our moms'.
In fact we kind of hate them. Where it really becomes a head-scratcher, is when you take a look at the price. $145? More than $200? I'm, sorry, what?
Advertised
What do you think? Are you as blown away by these bum bags as the rest of our sartorial sisters? Or do you think they are better suited to tourists checking out the leprechaun museum in Temple Bar?