 For a while there, blue jeans and black shoes was a fashion faux pas. But, like everything in the history of style, that combo is back
For years, the worst shoe to wear with blue jeans was the black shoe. Doesn't matter what type (except runners, but that's a recent thing), 'til recently black shoes and jeans were a firm sartorial no-no.
For me, the style combo makes me think of my primary school aged self in the '90s feeling oh-so-country in my straight-leg Wranglers and black patent school shoes, while my sophisticated city cousin wore 'parallel pants', a white t-shirt and I forget what shoes but they were definitely cooler than mine.
Even if you tried to channel Rebel Without a Cause era James Dean or Kevin Bacon in Footloose, jeans and black shoes just couldn't look cool. And the only reason is that the Fashion Gods said so. Whichever deity is in charge of jeans, though, has decided they're back, and they've channelled their vision through priestess Kendall Jenner and BOOM they're street style gold.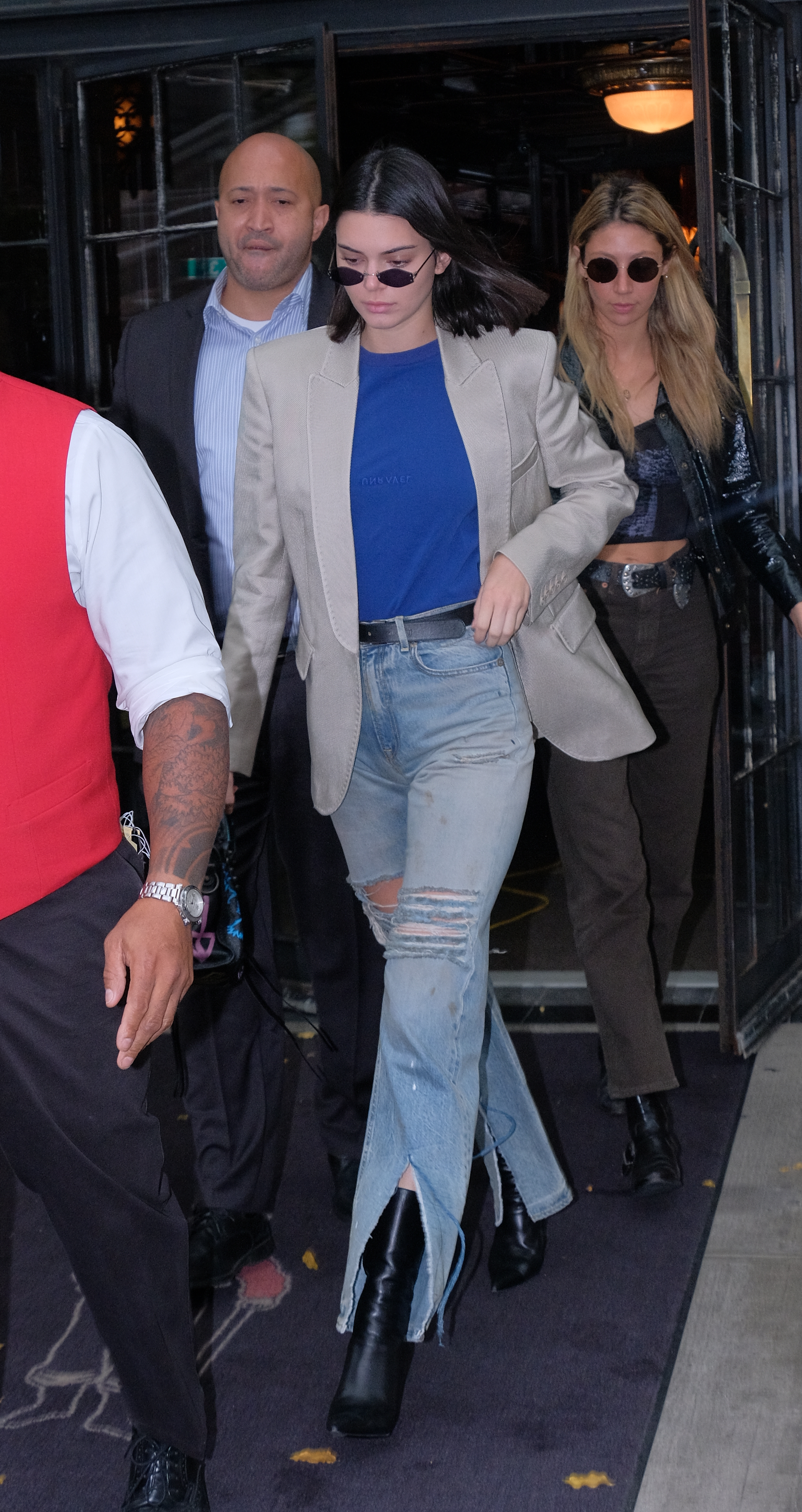 If I'm perfectly honest with myself, I probably will copy Kendall's jeans and boots thang, but my favourite jeans and shoes look at the moment is straight leg jeans (where are my 20-year-old Wranglers?!) and black backless mules or loafers.
Advertised
I have been after a pair in H&M for the last week (they're available online but not in any of the three stores I've dropped into every day since last Thursday). They're cheap.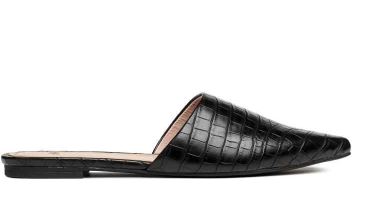 But because I needed a pair for today's outfit, I just bought a pair in Forever21. They suit my outfit, but they're hard to walk in. I'll just do the shuffle when I have to and play statue for the rest of the time. Or I'll sit down.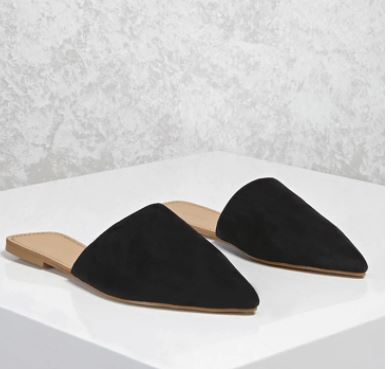 Advertised
Is black and blue denim a look you think works? Has it ever even gone away for you?