 When I got engaged late last year, I wasn't concerned about the ring. Well, once I knew that the ring that was presented to me was not the one I would be expected to wear forever and ever. It was just a 'holder ring' to keep my ring finger warm until we both chose the ring, which we did a couple of days later.
Up to when I got engaged I was known to wax lyrical about how I didn't need a ring; how we would probably just arrive in the pub one day, married; how I wouldn't wear a wedding dress if we did have a wedding; of course, that's all changed. However, it's not that I need a ring, it's just the way it happened, but I'm happy and proud to wear it.
All that said, I do have a slight aversion to engagement rings, at least in the way we know them today. These days, many women expect a big diamond on their finger, and if it's not big and it's not a diamond, it's not a proper ring. That, my friends, is the fault of De Beers and their genius marketing team. Diamonds are not the rare gems the Victorians knew. Judging from women across the world's ring fingers and every jewellery shop window, there are plenty of them. Back in the 1930s when the American economy was in ruins but De Beers still have those damn diamonds to sell, they came up with the idea to trick consumers into thinking that the only ring to propose with had to be a diamond. After all, 'A Diamond is Forever'. They upped the ante even more a few decades later (when the economy was soaring) with the claim that an engagement ring wasn't even worth buying if it wasn't worth two months' salary. Turns out that its romance, not sex, that sells.
Anyway, the notion that an engagement ring has to be kind of flashy has been ingrained into our minds, and it's sad to say that some people look down on a ring that doesn't fit that bill. I remember when my friend got engaged, she picked an amazing antique ring that suited her hand and her personality perfectly, but she was highly offended when someone had a gawk at it and described it as 'cute'. Shouldn't it be 'gorgeous', 'amazing', or 'incredible'? I think the word 'cute' has been used to describe my own fáinne more than any other, not that I care. My ring is also antique (from 1910), and it looks nothing like the knockout bling so many people I know have. Let's say, it's delicate. But like my friend, it suits my hand, and it suits my style, and that's that.
I have a feeling, however, that the tide is starting to turn. Many women don't want to sport the baubles of yore. There's been a rise in the interest for 'cool' rings, rings that go against the grain. Irish jewelry designer Chupi has just released a new engagement ring collection, and I think it is stunning. I am a big fan of her work anyway but these guys are so beautiful and unique, and I think they would stand the test of time.
Chupi Solid Gold Ring "Dew Drop in the Wild in Fluorite & Prasiolite."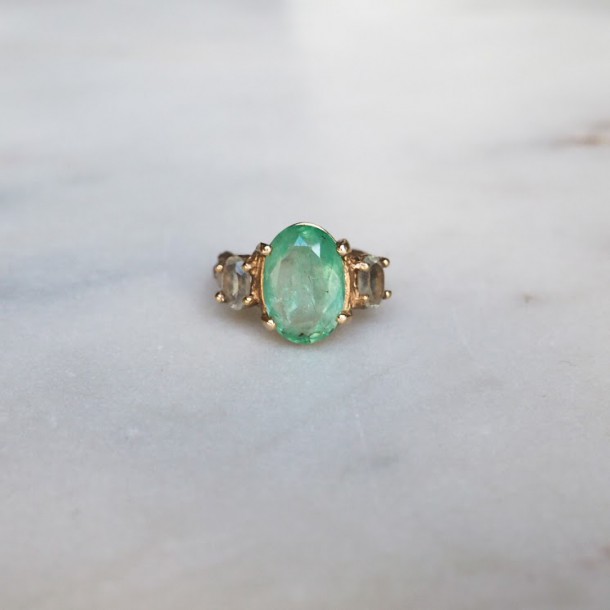 Chupi Solid Gold Ring "Drop in the Wild in Fluorite."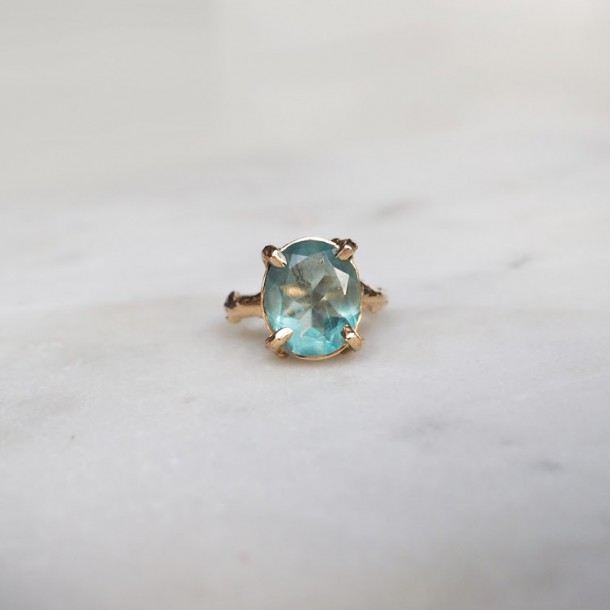 Chupi Solid Gold Ring "Sparkle in the Wild in Prasiolite."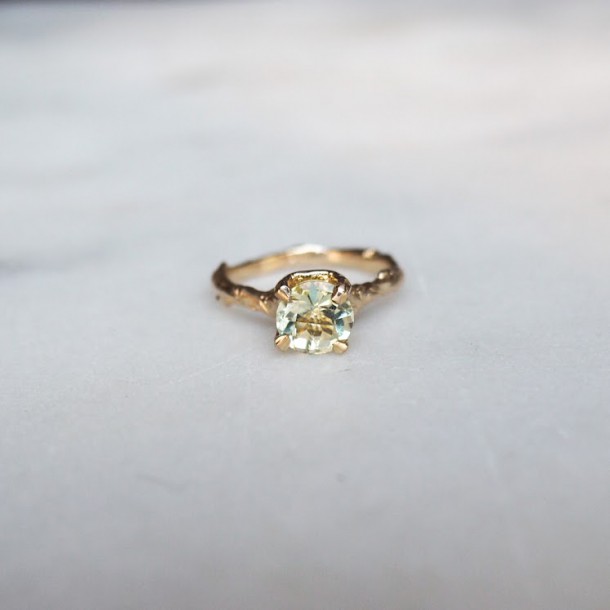 Loulerie also has an incredible ring collection, check out this one. OK, you might have to find a wedding band to match, but how hard can that be?
Loulerie 18 K Yellow Gold White Diamond Wave Ring
Advertised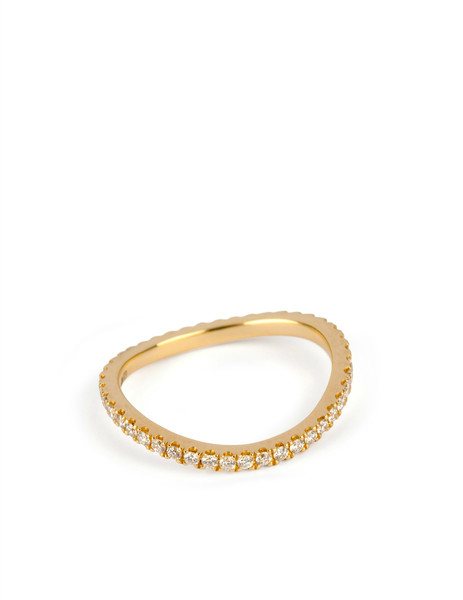 One of my favourite shops in Dublin is Mo Muse, located in the Powerscourt Centre. I turn to Mo Muse for every birthday present I get! The shop is not known for engagement rings, but the last time I was there (which was last Saturday) I spied a gorgeous, minimalistic ring that I thought would perfectly suit a hip, modern bride to be. It made me want to be that bride to be. Unfortunately, I don't have an image, but I also think this one is nice for a chic, understated gal.
Mo Muse 9ct Gold Single Diamond Ring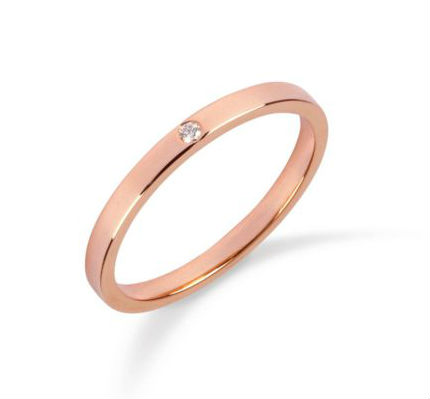 Another Irish jewelry designer, Eva Dorney, has an incredible engagement ring collection. Some of the rings will satisfy more traditional tastes, but there are some seriously unique offerings in there too. I LOVE these three (but it was very hard to limit myself to them):
Eva Dorney 18ct Yellow Gold Green Sapphire Engagement Ring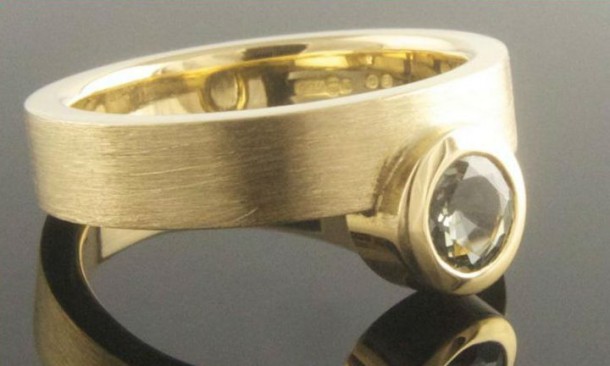 Eva Dorney 18ct Two Tone Diamond Solitaire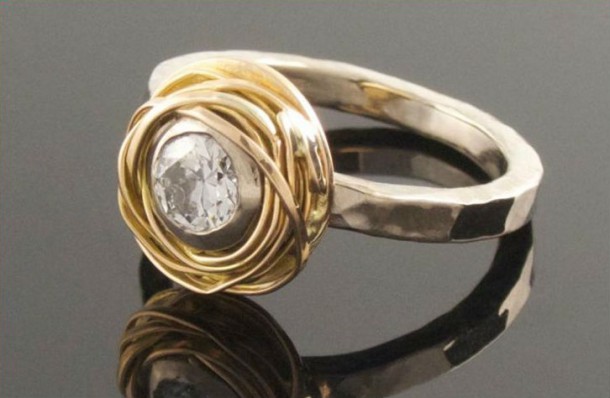 Eva Dorney Platinum U-shaped Diamond Engagement Ring
Advertised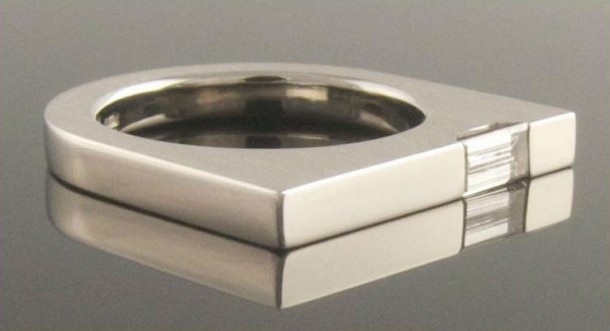 What type of ring do you have / would you like? Did you have a totally different idea of what you would like from what you got? Would you ever swap your ring? How do you feel about the engagement ring industry? Does any of these modern offerings take your fancy?