 Checked trousers are absolutely everywhere. They're a great alternative to plain black, and they're available for all budgets
Once you see it, you can't unsee it. I'm talking about the number of checked trousers walking around and hanging loose in shops. The cigarette-style checked trew is the pant of the spring and here are a few reasons why they'll serve you well.
They're as versatile as plain black trousers, but they're 100 times more interesting. You can wear them with anything you'd pair a black pair of pants with, and that includes all black.
They're classic. I have a pair of checked trousers I bought in H&M five years ago. They Rip van Winkled it for a couple of years, but since Christmas, I've worn them every week.
They're suitable for work and play. Easy to style, you'll look profesh in a pair at work, and on trend for brunch with the gals.
Well, they're the only reasons I need. Let's get shopping.
Topshop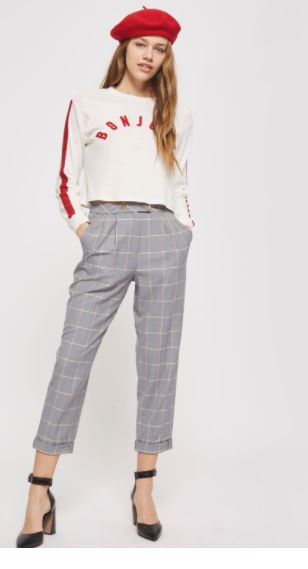 Checked tapered leg trousers €46
River Island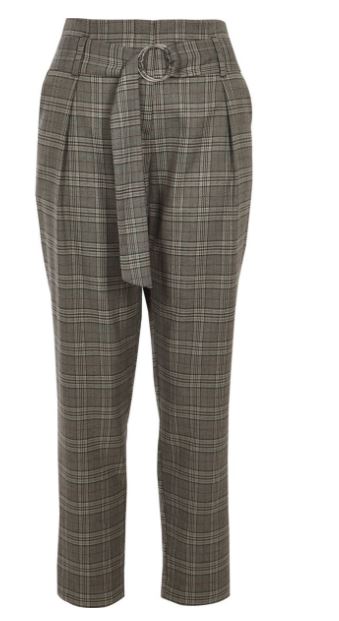 Advertised
Grey checked stripe side tapered trousers €50
H&M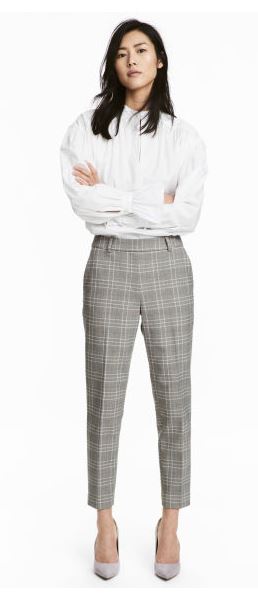 Zara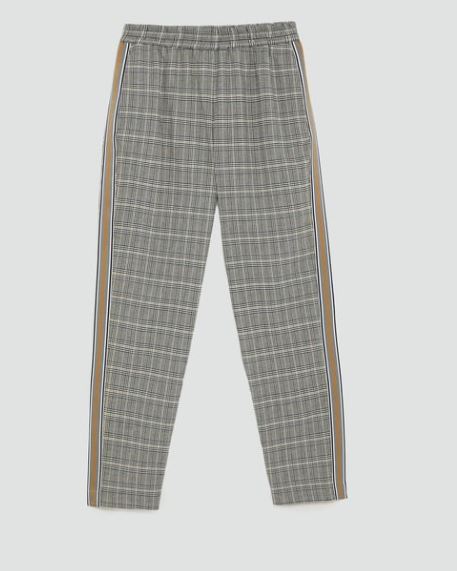 Checked jogging trousers with stripe detail €29.95
Mango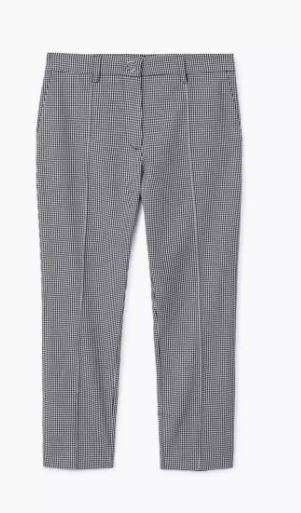 Straight checked trousers €35.95
Advertised