 Summer runners with details that aren't laces. You in?
I walked to work in in runners today and changed into high-heeled boots when I got to the office. Why? Well, I had a meeting which, for me, requires height (aka the illusion of confidence). But, then again, why? In the industry I'm lucky enough to work in, runners are perfectly acceptable footwear for meetings, parties, whatever. The thing is, runner fashions change, and my old, black kicks, while still comfy, are not quite summer runners and so are past their sell-by-date.
I wrote about a pair of gold sneakers that I thought would totally jazz up a black leggings and black top and black mood combo, but readers hated them. I'm still getting them - because I'm stubborn that way - but I'm also getting a pair of this style runner (because I'm impressionable that way).
I was out and about around Dubalin Towen this long weekend and spotted loads of hip and trendy young things slouching around in runners like these. They're comfortable and girly, cute but functional. It's the runner flat hybrid with a big bow or ruffle on the front.
Here's a pair from Zara (19.95).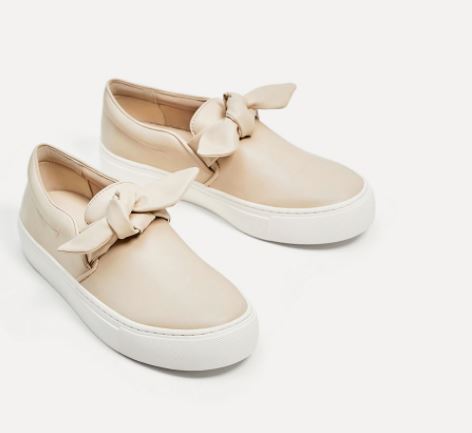 Advertised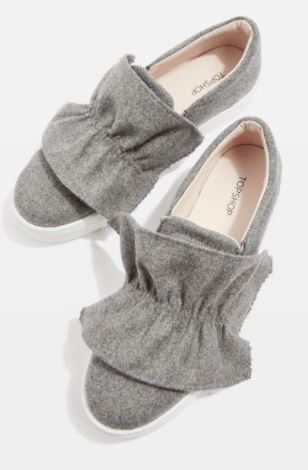 These ones from H&M (29.99) have a knot detail, which is pretty cool.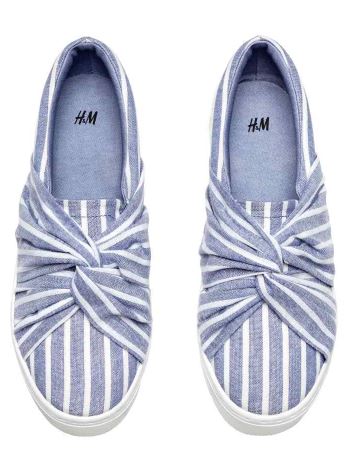 And summery!
Advertised
K, we're in.