 From one fashion-lovin' girl to another, I'm excited to share with you some of fashion's top trends for the coming season. With wild and wonderful creative designs sent down the catwalks each season, most of which are truly stunning, it's a definite reality that some are simply just not as wearable as we may wish in our very real lives.
But that's what high fashion or couture is. We take inspiration from some of the more out there style and this trickles down to a much more wearable form on the high street. It's all about picking what works for you and then making it your own. So today I'm eager to share with you what I love for Spring/Summer and how, together, we can work this chic out for real..
I'm never really one to follow trends. I really believe in having your own style; a foundation of classics - things that will always serve you, no matter the day, month, year or seasonal happenings. It's with this foundation you can then bring to life your own style story by incorporating some seasonal must-haves into your already thriving tale. It's like trends are supposed to be the little cherry on top but never the full look.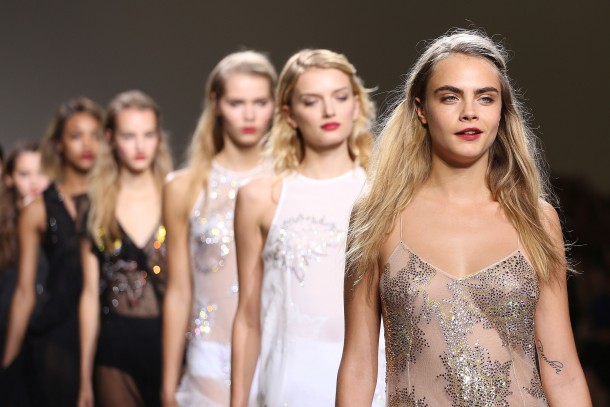 First up? Well it's a simple one to get us started, something that never goes out of style and is definitely back with a bang for spring/summer 2015; yes you guessed it: the shirt dress. So lets get to work on how you can have a little fun in working it into your life and hopefully get some ideas for the different parts of your stylish life..
Casually chic yet smartly fun..
I woke up like this..
Advertised
'Cause I'm just cool like that.
Hot damn.
Advertised
Stay tuned for our next trend lesson coming later this week and find how you can make your reality a runway..
Rebecca tweets from @hautesofabulous and you can find her Facebook page here.