 Meghan Markle has spent a long time dressing up for various occasions, so she's ideal inspo for wedding guests this summer
You will now believe the time I spent trying to find a photo of Meghan Markle wearing a giant Four Weddings and Funeral style-hat, but alas, none such photo exists. Except maybe in the Markle archives. So, actually, expect one coming soon!
Even though hats have fallen out of favour for weddings in Ireland, much to my dismay, they are a big part of one's outfit in the UK. Who can forget Princess Beatrice's Philip Treacy head-topper at the last big British Royal Wedding? The dress code is probably pretty strict for the guests who'll be actually in the church, and at the wedding breakfast and the reception, but if you're one of the 1,200 public wedding guests... scratch that, I know you're not.
If you're planning a fun royal wedding party, like I am - and I'm not ashamed to admit it! - or if you're going to a summer wedding this year, Meghan Markle actually wore an outfit to the Glamour Women of the Year awards in 2016 that's still perfect for a big occasion this time of year.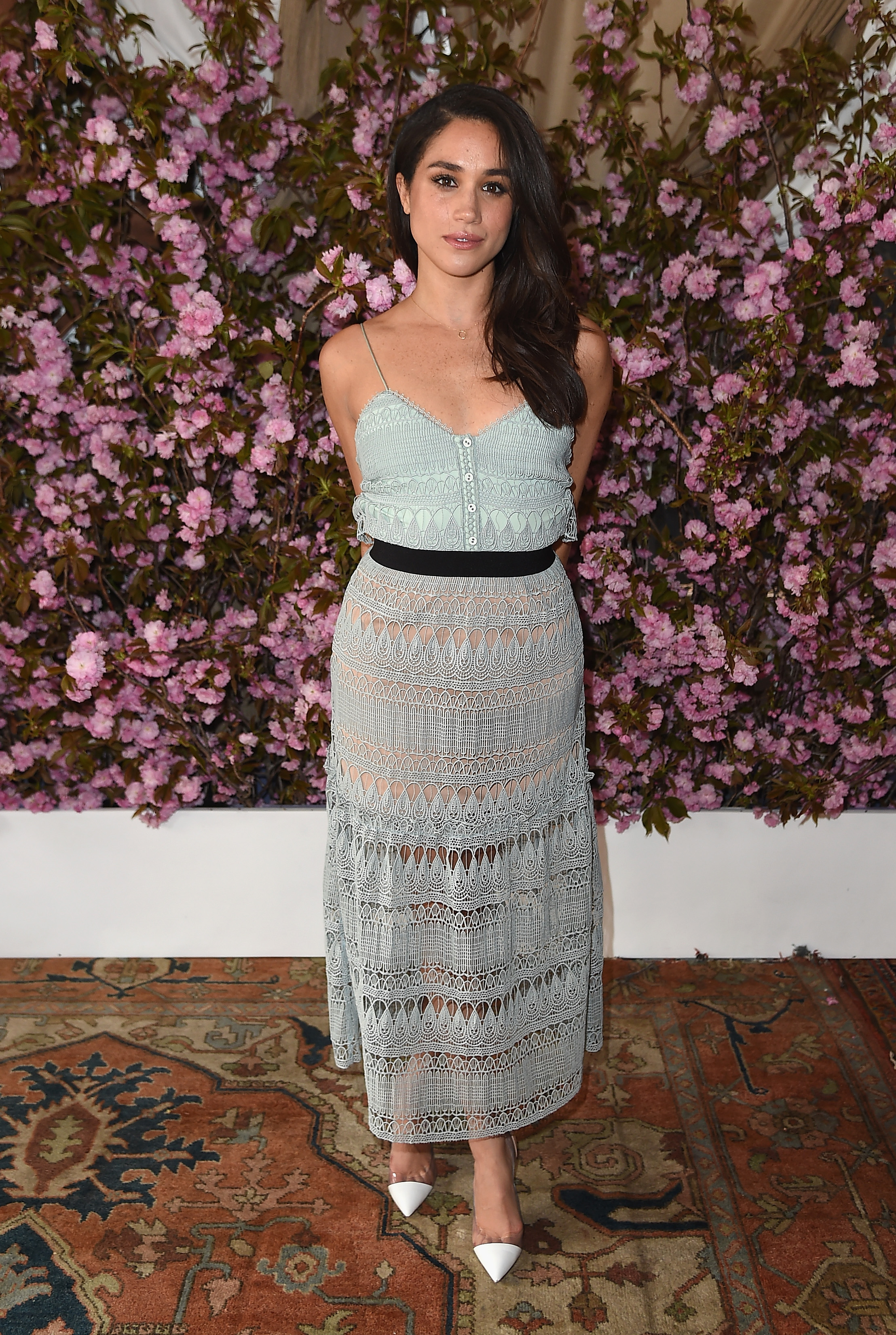 You won't be surprised to hear that her dress is buy wedding guest dress go-to Self Portrait. Her dress was the Teardrop Guipure Lace Dress that's sold out everywhere I looked. But it's not the exact dress that counts; it's the style.
While the top part of Meg's dress is a bit loose for my liking, the idea of it is lovely. It's summery, but not too summer dress-y and the length and lace give it a more formal edge.
Self Portait's lace, cut-out midi dresses - and their lookalikes - have featured in weddings all over the country for the past couple of years. They're flattering, a little bit cool, and a guaranteed good choice when you're stuck for something to wear.
This one from River Island is on sale. €30 from €107!
Advertised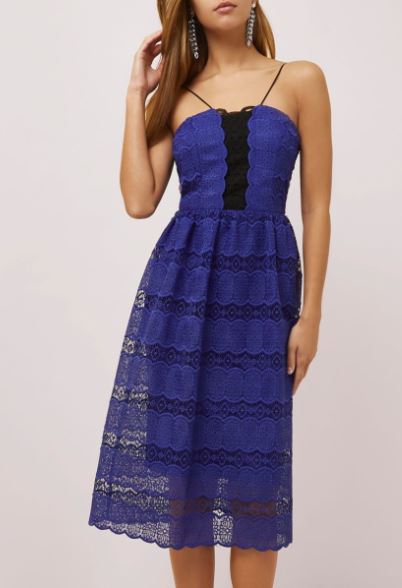 River Island Blue Lace Midi Cami Dress
There's an ASOS version, also on sale for €72.58 from €103.69.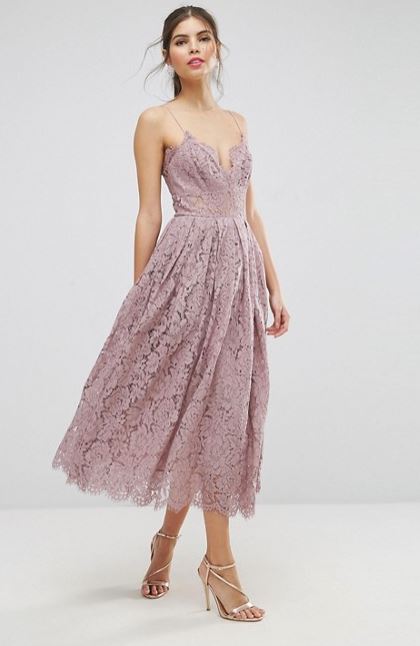 ASOS Lace Cami Midi Prom Dress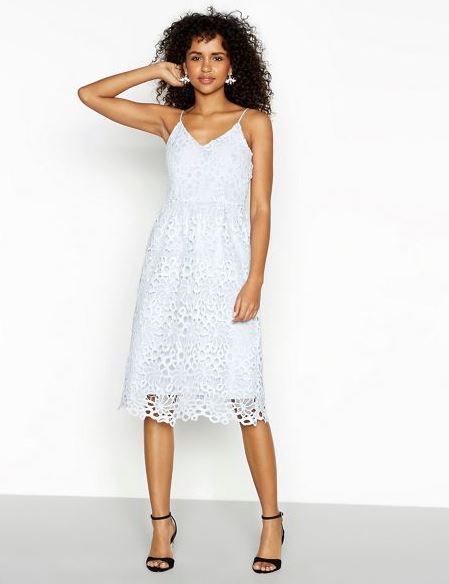 Vila Light Blue Lace 'Vidalton' V-Neck Midi Evening Dress €75
Advertised
See more of Meghan Markle's common person style in the gallery, before she's subjected to a lifetime of legs encased in tights.