 Winona Ryder, our favourite '90s style icon, reveals her five sartorial picks and you almost definitely already own them
Winona Ryder, '90s It Girls and Joyce from Stranger Things (and shoplifter, but 'nuff about that), is in the middle of her ryconaissance and being all 'whatever' about it, in that old Winona way.
Despite the Joyce haircut and weird facial expressions she made at the SAG awards, the original cool girl is still unconditionally cool.
Every person with style remains with style forever, in the same way, people hold on to their sense of humour. Winona's has evolved, as everyone's does, but she's still as influential as ever. She stars in the new campaign for H&M with new gen cool girl Elizabeth Olsen, and her look is still one we want to copy.
But even with the entire H&M warehouse at her disposal, what five items would Winona happily live in? Socks and underwear, a comfortable pair of jeans, a favourite T-shirt, and a soft sweater, according to her interview with Elle.
She's also a believer in keeping beloved pieces going until they fall apart. But she doesn't throw them out! "I just had to retire an old Clash T-shirt from the first time I saw them in 1980 because it was so incredibly thin and just disintegrating. But I ended up framing it. I inherited my fathers 'archivist' gene, so it's really hard for me to let go of things."
If you intend on adopting Winona's capsule wardrobe as your own, but don't own any forever pieces yet, we're here to help.
Socks and Underwear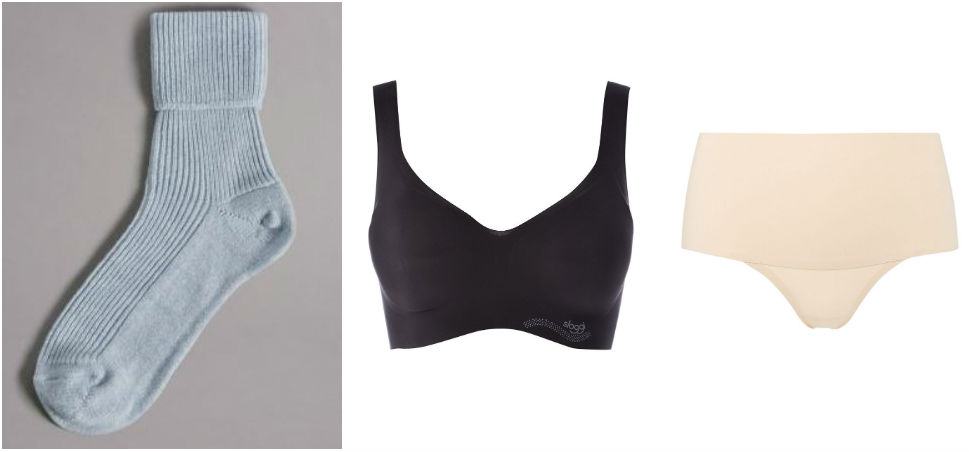 Marks and Spencer - cashmere socks €40 / Sloggi - Black zero feel non-wired padded bralette €45 / Spanx - Beige 'Undie-Tectable' seamless medium control knickers €28
Advertised
Jeans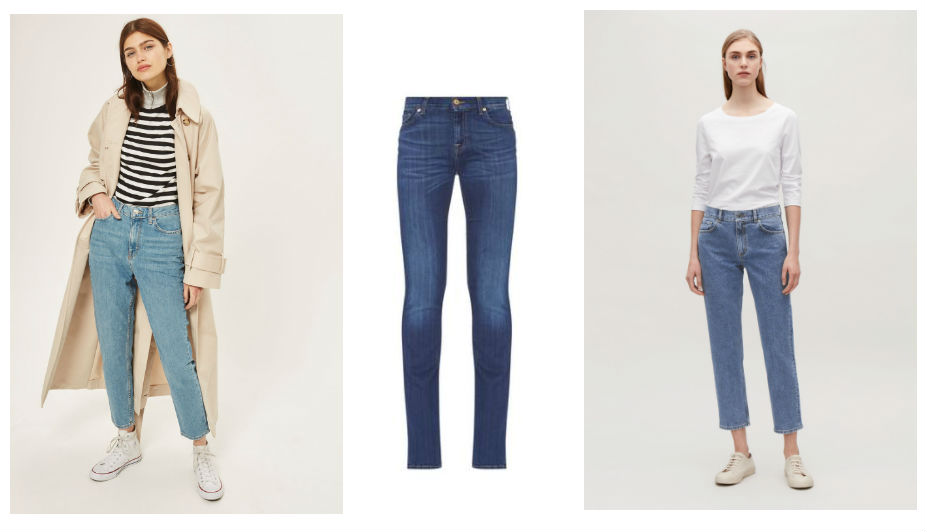 MOTO Mid Blue Orson Slim Leg Jeans €57 / 7 FOR ALL MANKIND Bair Bootcut Jeans €190 /
COS Cropped Slim-Fit Jeans €69
T-shirt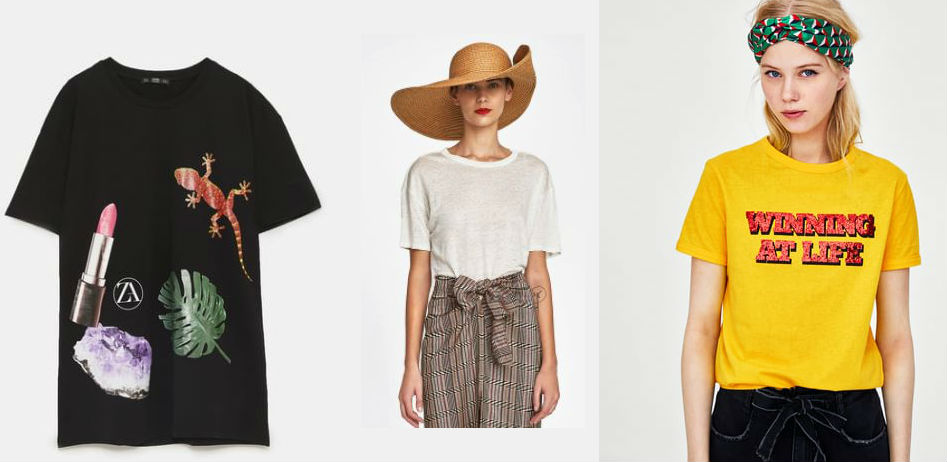 Zara LIZARD T-SHIRT €15.95 / LINEN T-SHIRT WITH RIPS €12.95 / PRINTED T-SHIRT €5.95
Sweater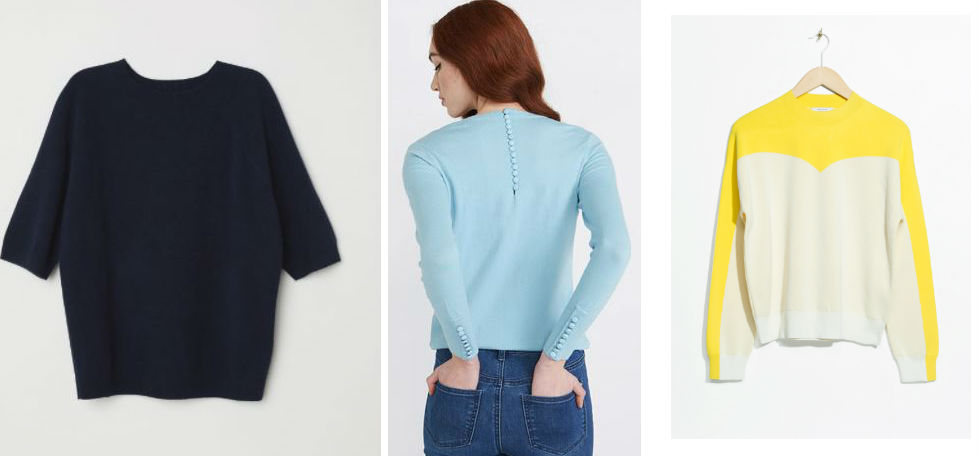 H&M Short-sleeved cashmere jumper €69.99 /
Advertised
Savida Button Back Jumper €20 / & Other Stories colour blocking sweater €59