 You might as well wear a few trends at once with the It Pants of the year.
Cheryl (not Cole, not Tweedy, not Versini-Fernandex, just Cheryl) appeared at the Game for Grenfell event a few days ago. While some publications were concerned with her midriff, our focus was on her wide red pants. Her get-up reminded us of X-Factor Cheryl. She could be a hologram derived from her 2011 self. Remember her purple and orange top and trouser combo with the big hair? Now, look at this.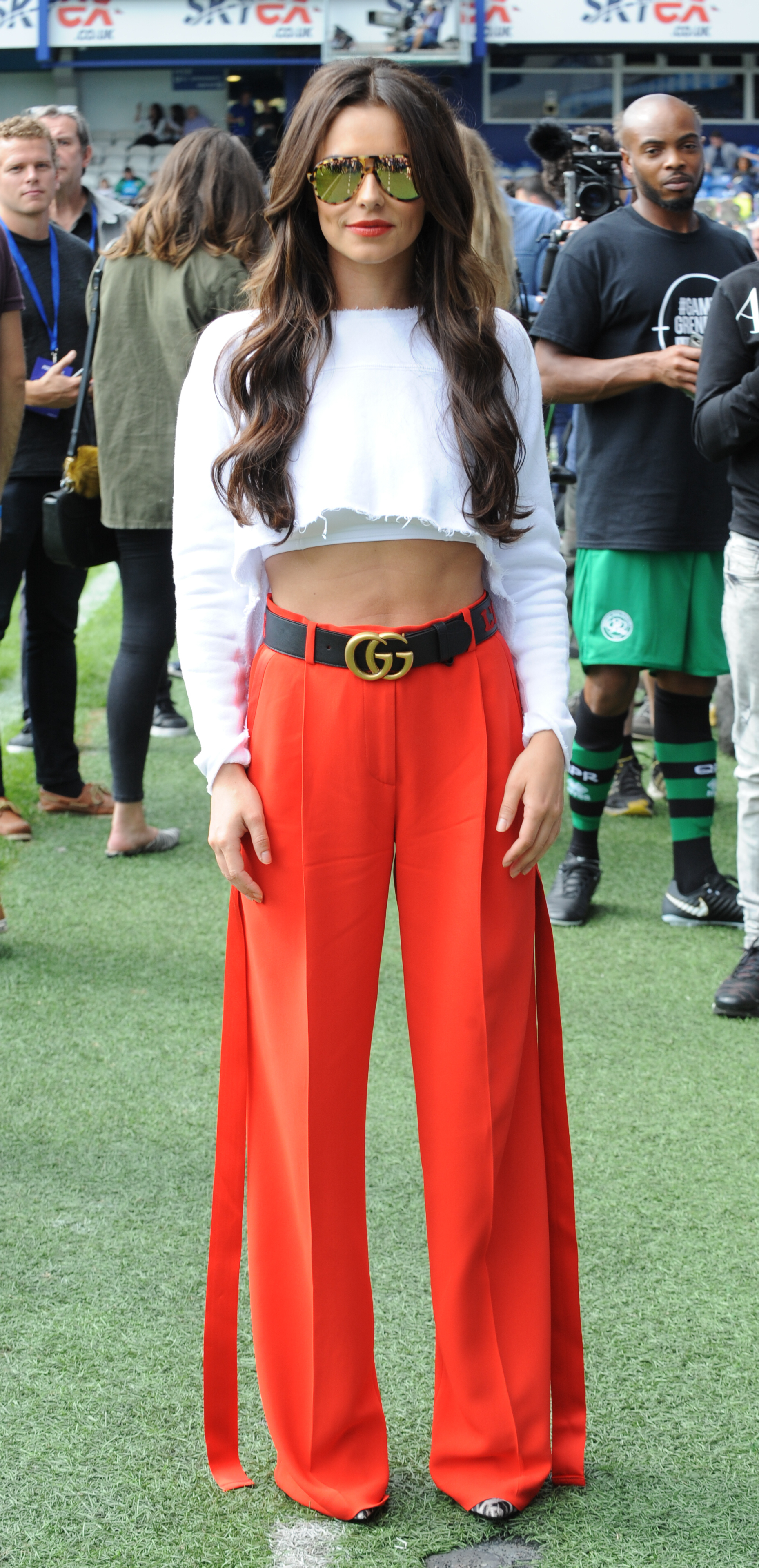 It turns out Cheryl was on trend for 2017 way back then, although she got the colour wrong. Those trousers are by Givenchy, and they are the It Pants of the year. Wide, high-waisted, long and red, wear these instead of skinny jeans for the rest of the year.
We're not styling ours like Cheryl, though, no matter how toned our tums get. For us, these pants are meant to show sophistication. They're the type of piece that will make an otherwise nonchalant ensemble.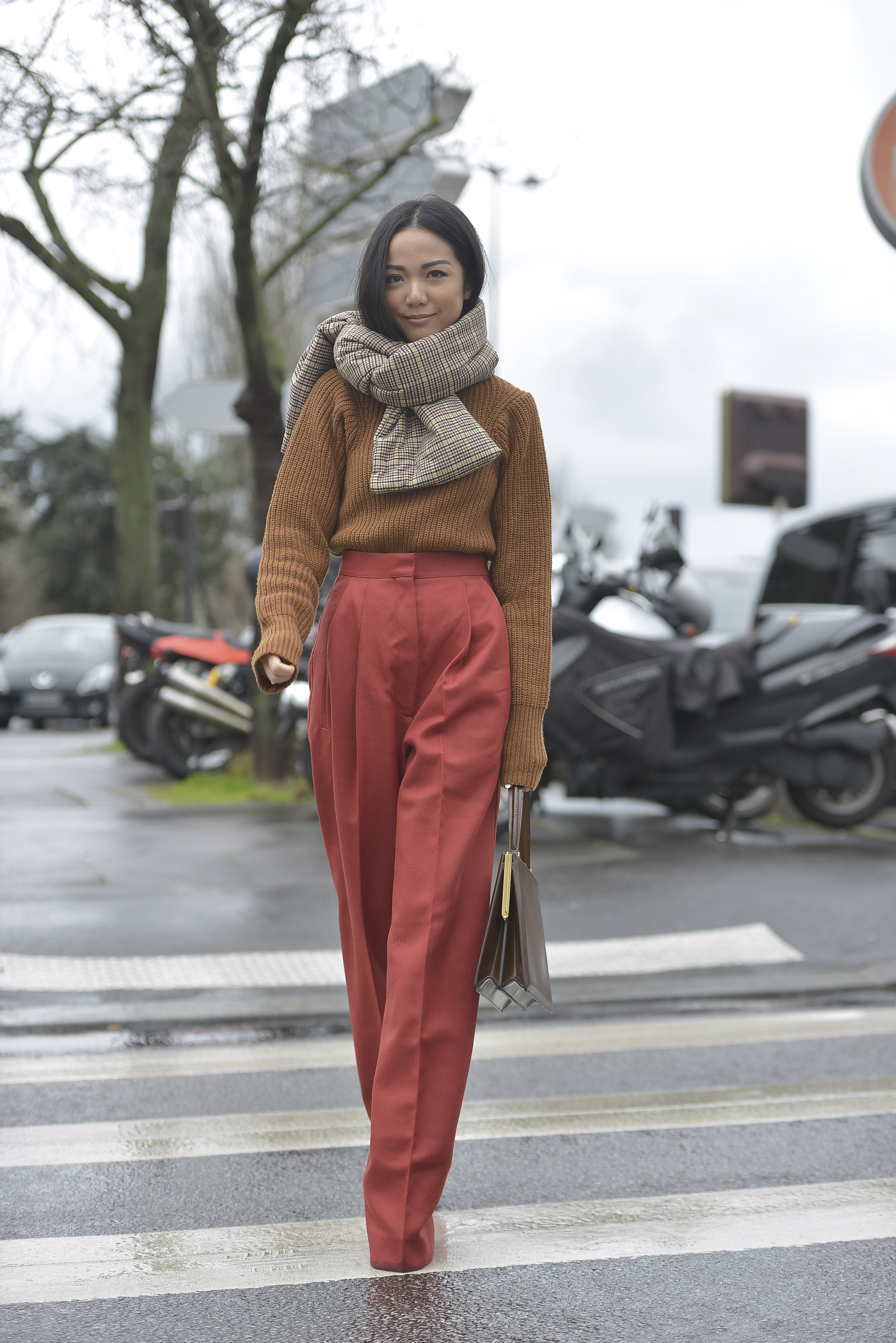 Advertised
Red is the shade of the season, but jumpers are the next biggest trend, and the two combined is outfit gold. For the warmer days of autumn, shirt it.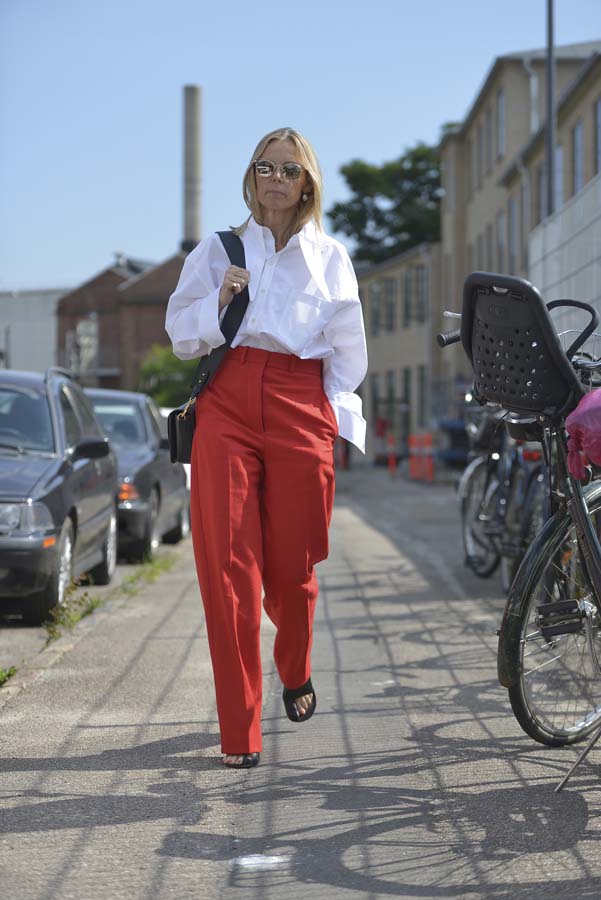 If you want to try the look yourself, River Island will let you try it for less.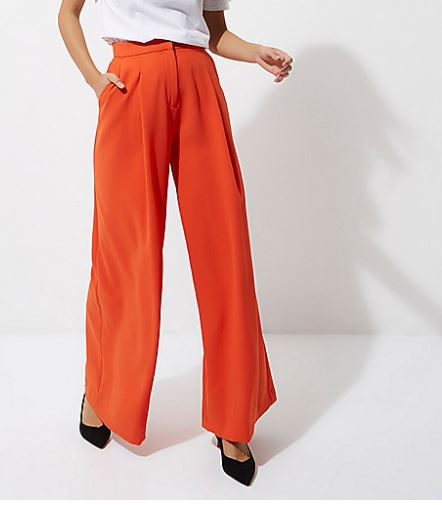 You may have noticed Cheryl's belt; that double G Gucci accessory has taken over street style. If you're reluctant to drop over €200 on that particular one, River Island comes to the rescue again.
Advertised