 I am in awe of Julianne Moore. She has been an A-lister for decades yet doesn't attract the same kind of tabloid attention as some of her peers.
Maybe it's her age, she is, startlingly, 56 years old; maybe it's her lifestyle, which is New York low-key; maybe it's her downright coolness. She looks like she hasn't had work done, but she could still play a woman in her thirties, and we'd believe her. Her signature beauty look - red hair, fresh, freckled face and downplayed makeup - is timeless and (looks) effortless. Her fashion moments, on and off the red carpet and on and off screen are always flawless. I don't understand why she's not heralded as a style icon more often.
Take a look at her look at last night's event for Tiffany & Co. Her outfit is all black, but she has played with textures, which takes any possible boringness out of the equation. And what about that face? Dewy, youthful, beaming. And, that is exactly what we want to achieve when we attempt a topknot.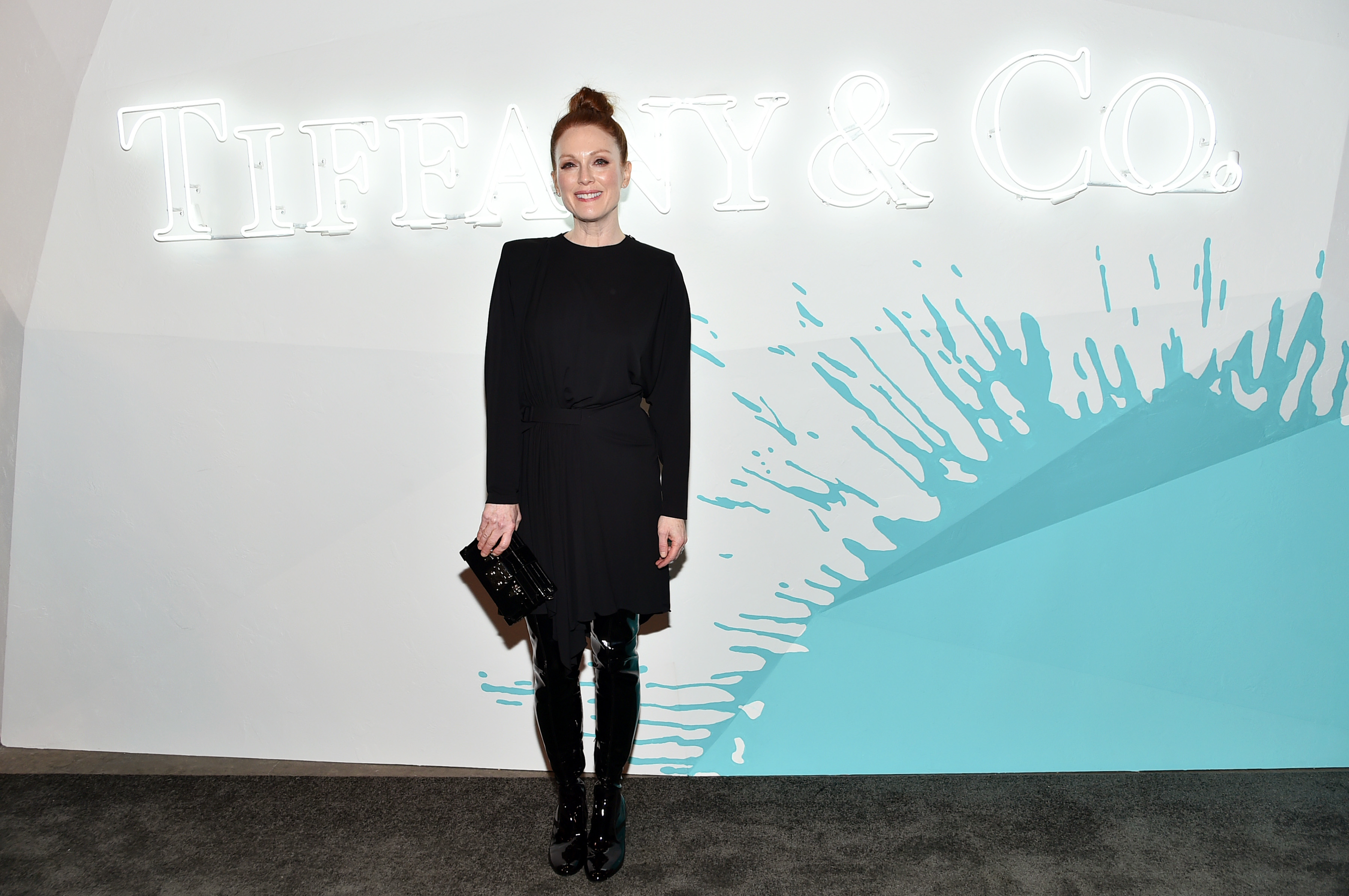 She has, of course, always had great style. Obviously, she's beautiful and has a great figure, so anything suits her. She doesn't go around 'flaunting' herself, though, never has. Her sophistication and elegance seem to come as naturally as acting or breathing.
At the Tom Ford fashion show during New York Fashion Week September last year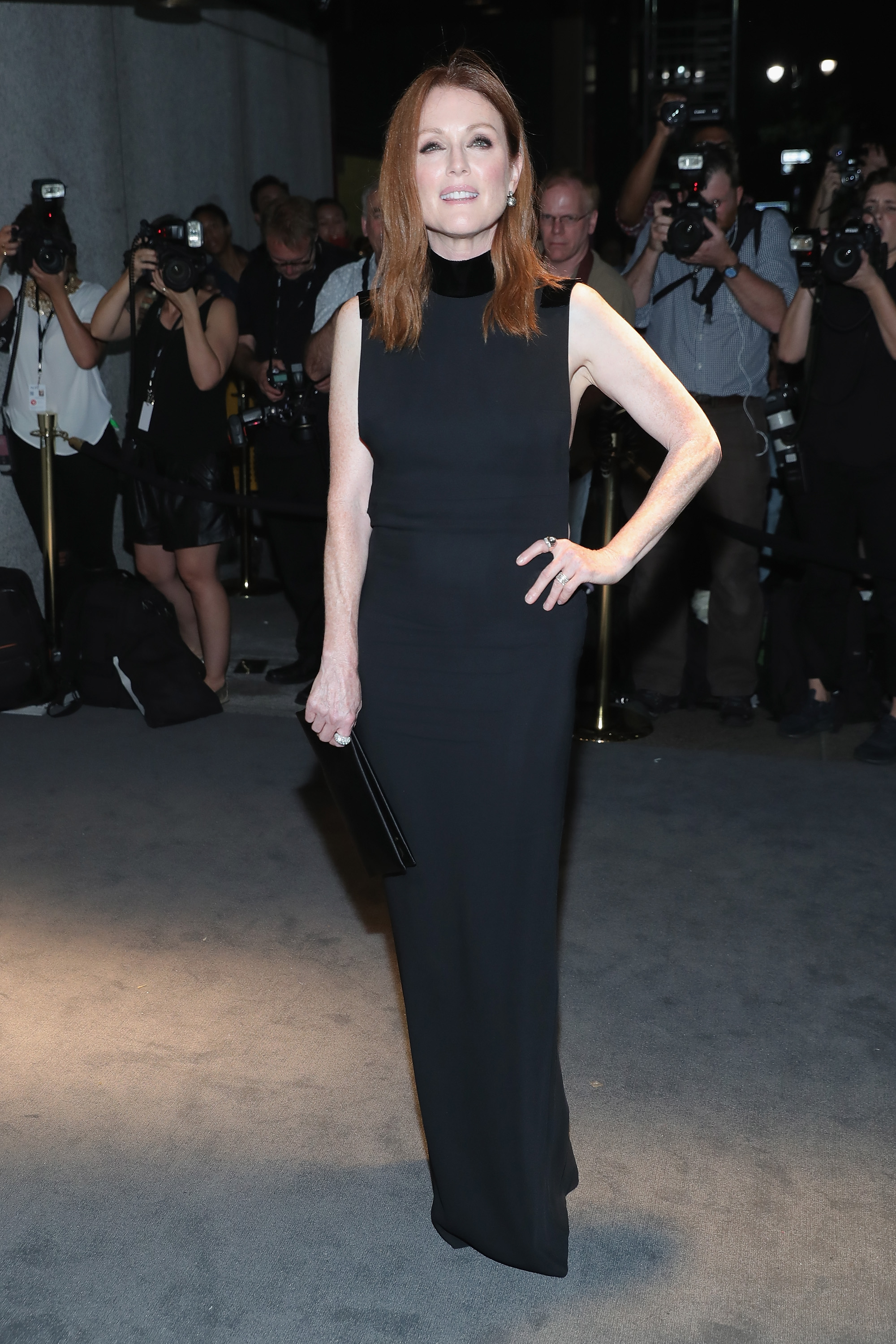 At the the "Money Monster" premiere in Cannes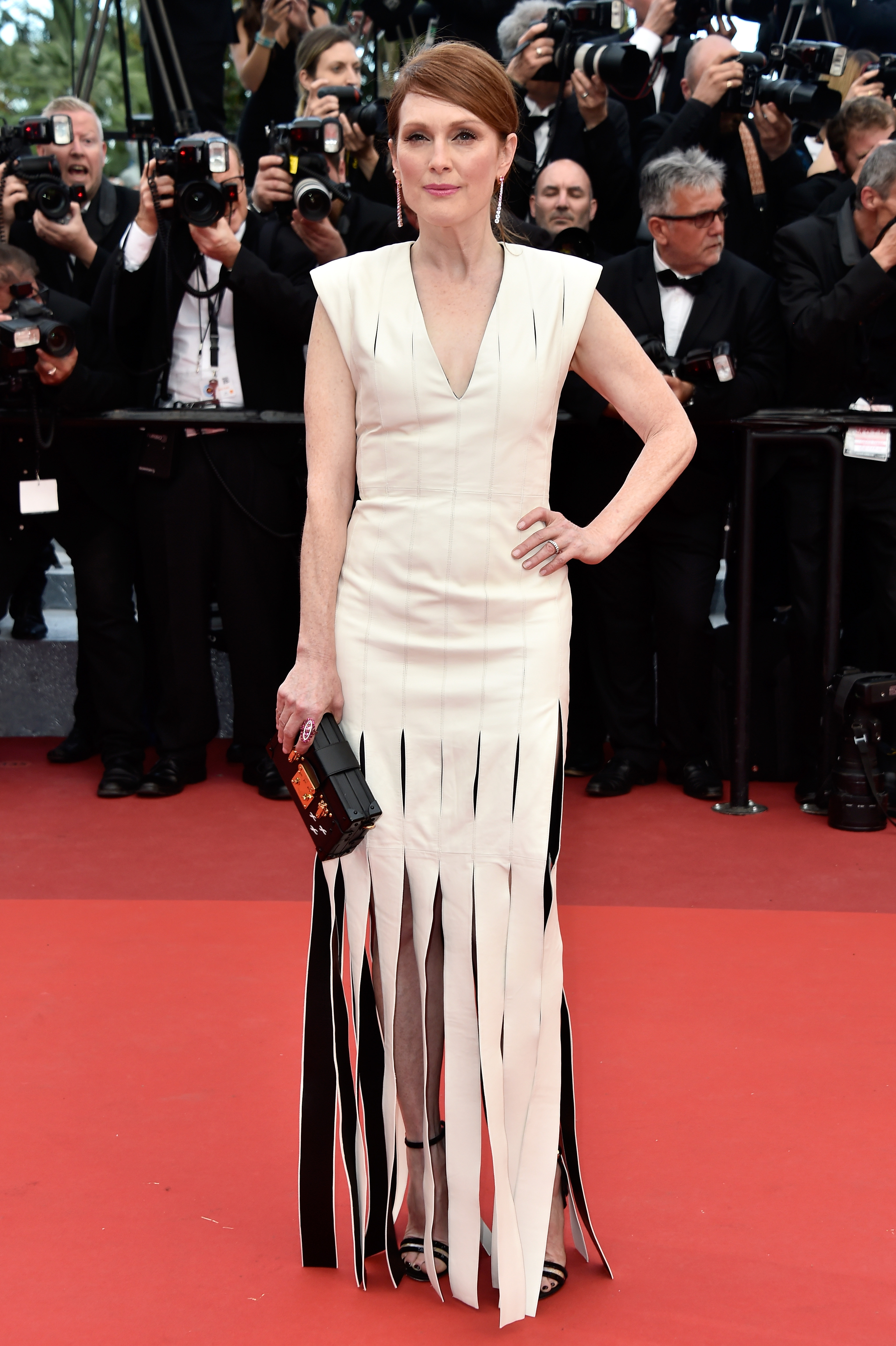 Advertised
At a Montblanc and The Cinema Society event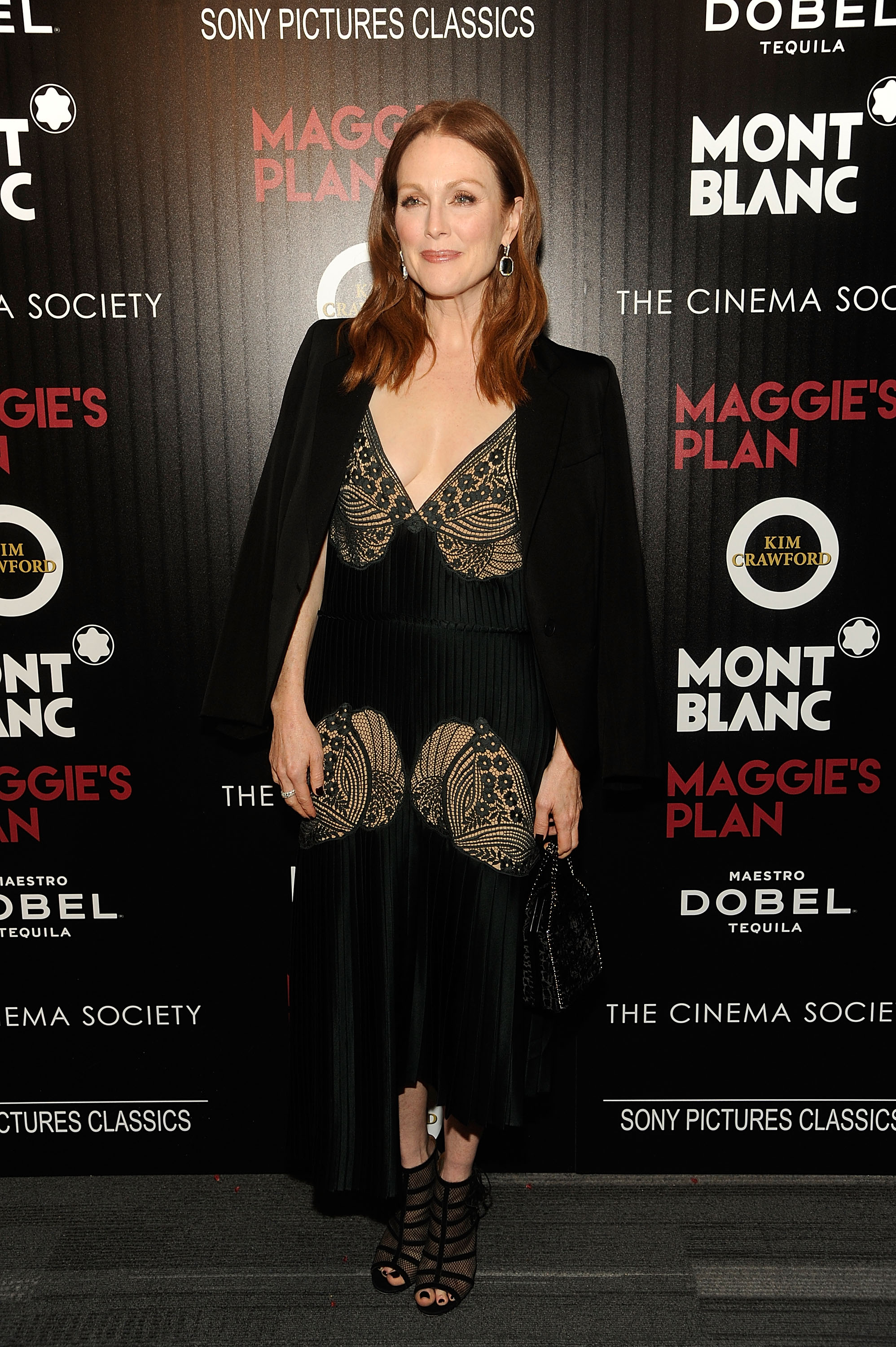 At Variety's Power Of Women event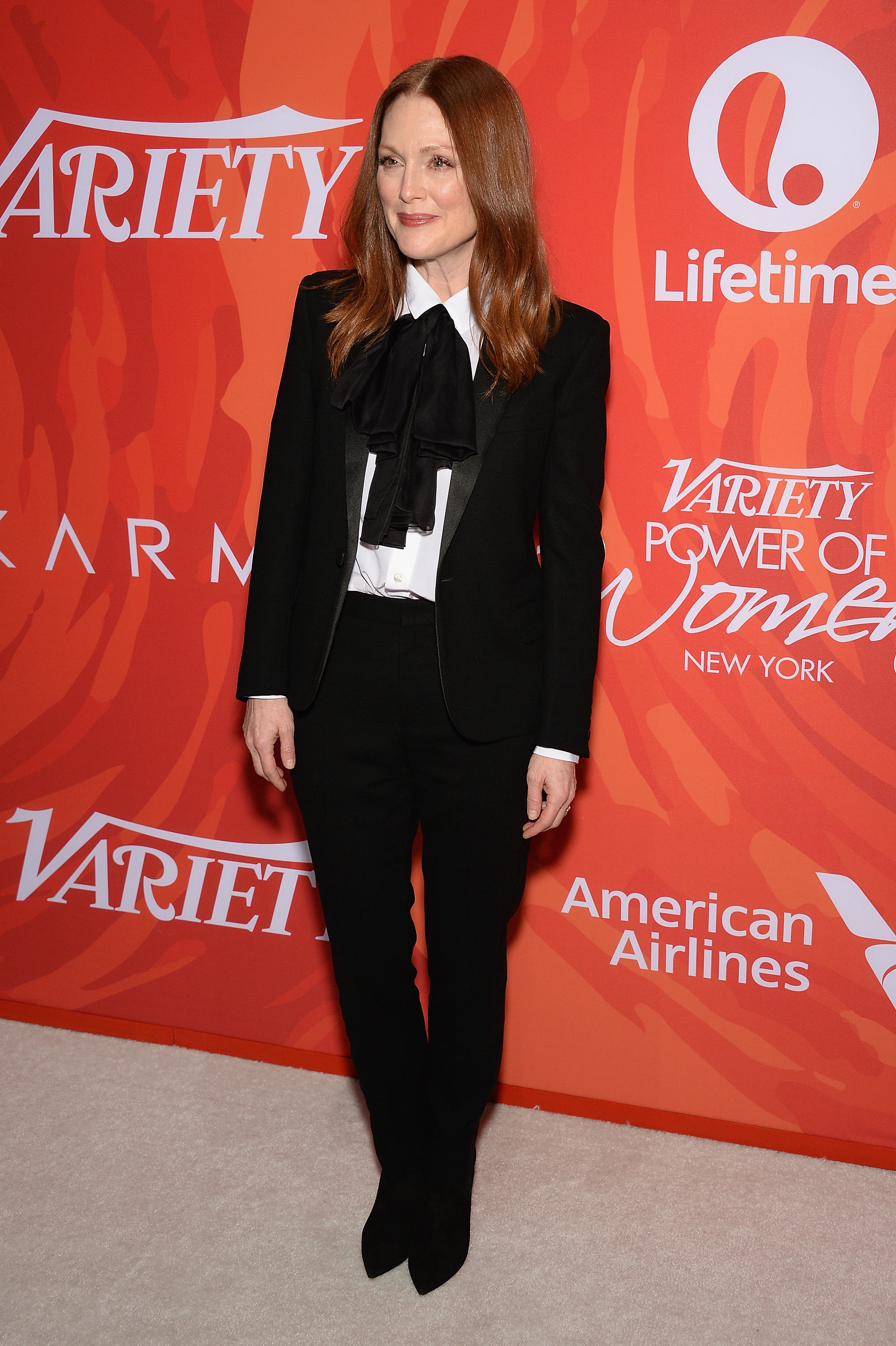 A a photocall for her film "Maggie's Plan"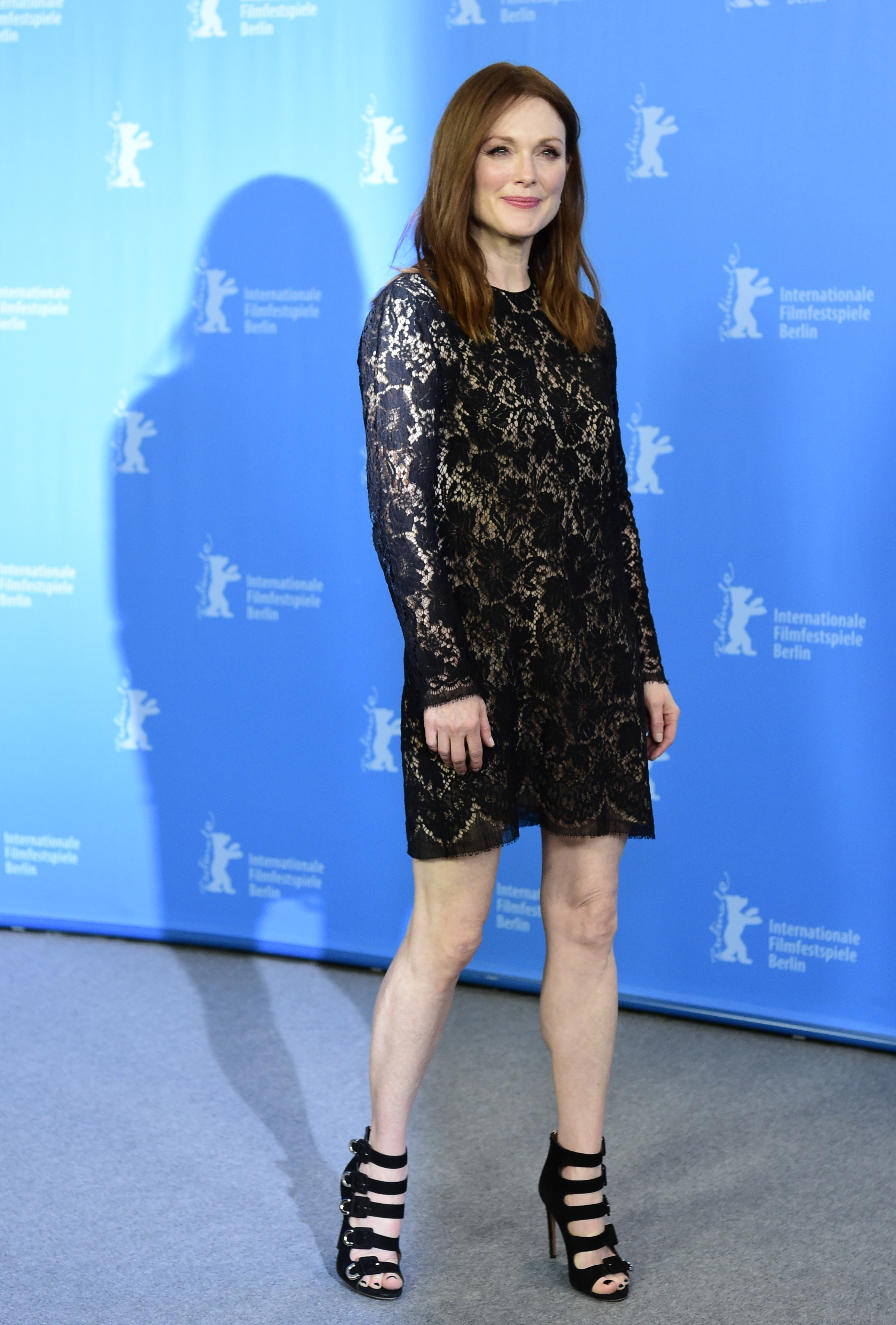 At the  'Ferragamo Presents: Gancio Studios, Celebrating 100 Years In Hollywood' event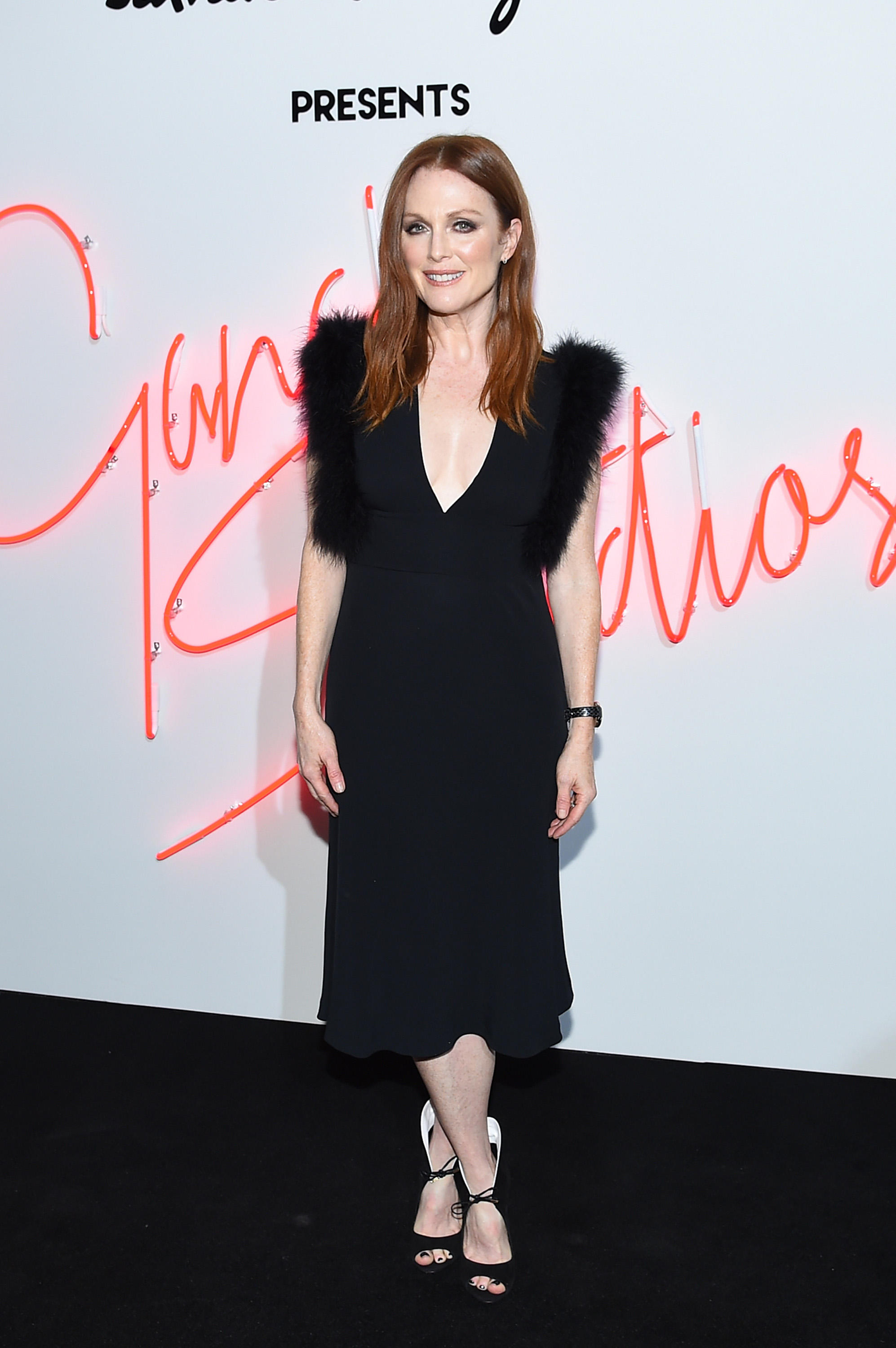 Advertised
Get Beaut.ie Delivered
Stay updated with Beaut.ie newsletters full of the latest happenings at Beaut.ie as well as great offers and things we think you might find interesting .