 There is this trend going around that basically encourages you to have holes in your clothes. Yes, showing off your bits is a thing. Mid-riffs, side stomach, shoulders and cleavage are all the rage. And honestly, I don't know if I'm into this or not.
Catwalk-wise, the cut-out trend was most apparent at 3.1 Philip Lim,where models wore undulating cut-out dresses and bandeau tops. Even the bags had laser cut holes in them.
It got me thinking as to the practicality of such a trend in a climate which isn't exactly warm or conducive to less clothing. The thing is, the high street has gone mad for it.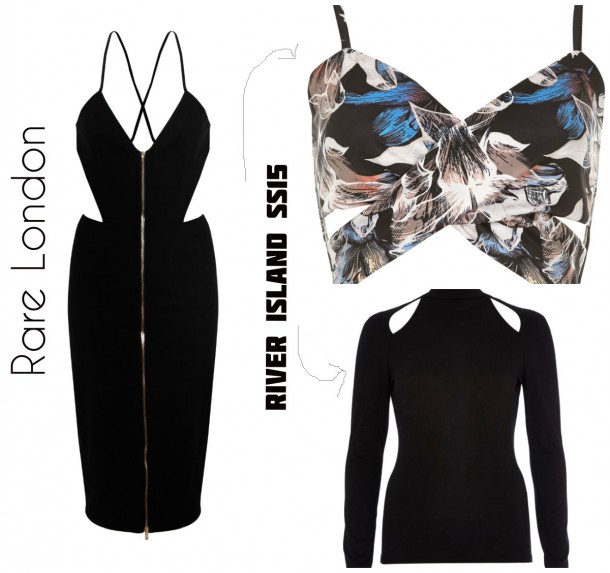 The shoulder cut out I think is quite elegant, and has just the right amount of skin showing to be suggestive. Just a tease of a collar bone exudes sassiness.
River Island have plenty of these kind of tops (all in cotton) in an array of colours, but a classic black works nicely with jeans and a pair of flats for a casual summer's day. Dress it up with a pencil skirt for nighttime.
The dress, now, takes us to whole new fashion territory and one which I think we will debate. It certainly shows a lot of skin, and if I could just stop eating croissants I might be on the right track to making a dress like this a consideration.
Advertised
But sadly, I like croissants too much so this will never happen. The cut out dress is definitely a confident look, and with a short jacket worn with it, it's a glam option for a night with the girls.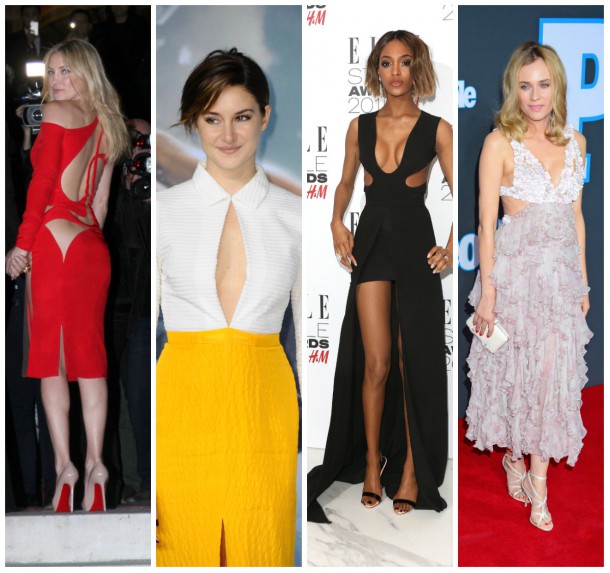 The cut out trend was all over the red carpet at awards season and fashion weeks too. From Kate's Versace number which didn't leave much to the imagination, Jourdan's black gown for the Elle Style Awards, Shailene's plunging neckline which promoting Insurgent and my Diane's subtle showing of her incredible stomach!
See we cannot escape it! So beauties, tell us what you think about the cut out trend? Is it love or loathe? 
Advertised