 There is nothing like a good nose through a red carpet gallery to get some style inspo, and last night's Max Mara 2015 Women In Film Face Of The Future surprisingly delivered in spades. And hearts. And a few diamonds thrown in for good measure.
If you're shying away from the bright pastels, neon blocks and floral prints that are currently ruling the high street, remember that neutrals and monochrome will forever rule and that these Aztecs (the print type only) may be mere pretenders to the throne.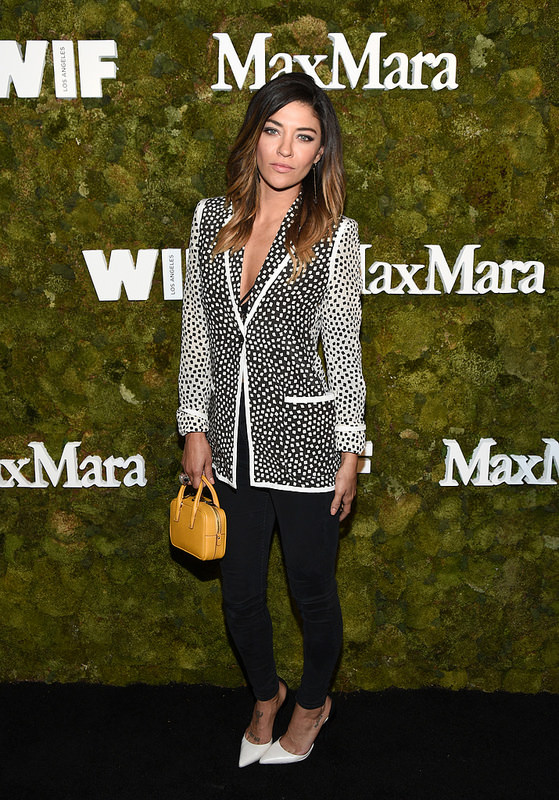 First up is a style crush of mine that I had forgotten about, Gossip Girl's Jessica Szohr. Her busy polka dotty top half is balanced with slim black trousers and white stilettos, proving that these pointy babies can work in a non TOWIE way if styled correctly.
And her bag is the perfect pop of colour to pull the whole outfit together. Yep, she delivers monochrome style in spades.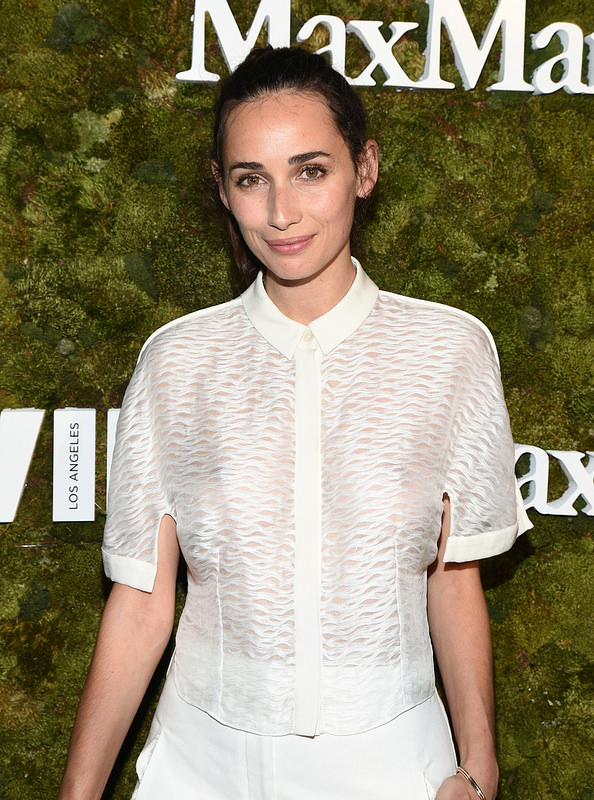 And if you are looking for a more interesting way to wear the old reliable white shirt, then take inspiration from actress Rebecca Dayan's version. I heart (see what I did there with my card references) the cut, the fabric and sleeve detail.
Advertised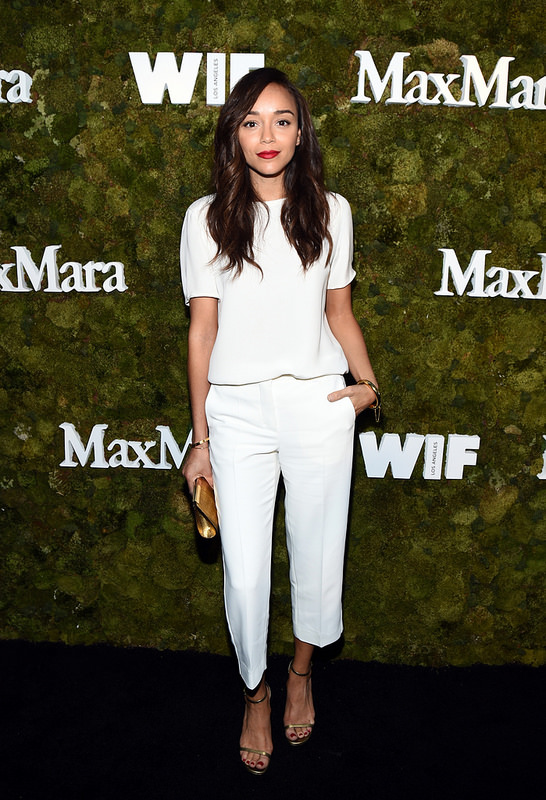 Now we all know Revenge was the most ridiculous show known to man since Lost. If Emily had ridden off into the sunset strapped to a polar bear, leaving Nolan to swirl whiskey in a glass and press bunker buttons, I really wouldn't have batted an eyelid. But much more of a diamond than their storyine is Ashley Madekwe's white ensemble.
She accessories with some gold details and a red lip, keeping it modern, tailored and feminine. And I'm calling this one a royal flush.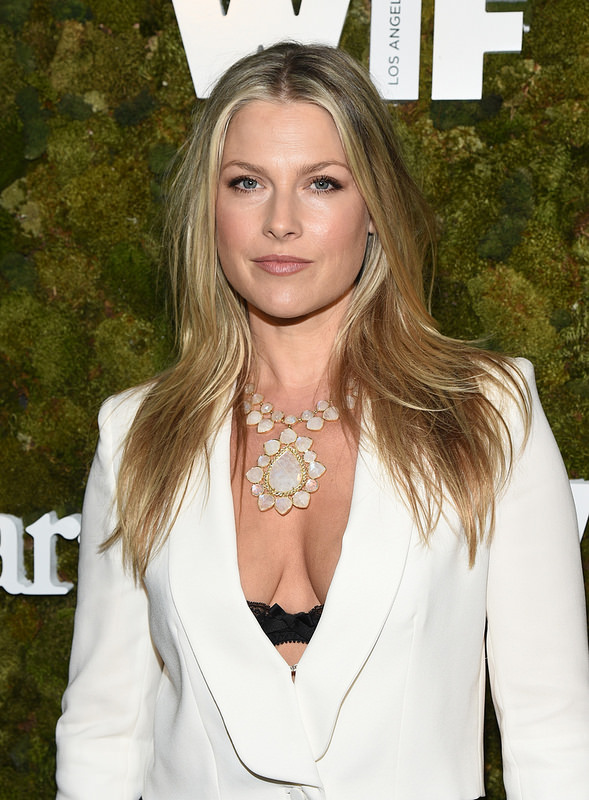 Lookit I'm quite enjoying my card game analogy so I'm afraid that in order to finish it off I'm going to, eh, club someone's outfit. And first to be thumped (in a gentle manner) is Ali Larter's undergarments. Ali looks great - I just want to run in there and fix the straps on her bra a little. And I'd probably have Trinny and Susannah with me so that they could stick their noggins under the back strap of aforementioned bra, shout about how it's too loose and how she could fit a family of badgers in there, before whisking her off to Rigby & Peller to get her measured while having a chat with the Queen about her favourite type of Spanx.
And an honorable mentions goes OITNB's Ruby Rose for bringing it brilliantly in black with an abundance of tattoos. And I'm going to give Jenna Dewan Tatum half a mention because I love the colour against her skin tone but I'm taking away a point because the material of her skirt reminds me of a blanket my Granny had in 1987.
Advertised
Are you a fan of the monochrome look? Whose style is giving you some summer inspiration? G'wan, go fish.