 This skirt and top two-piece is a subtle nod to Cher's iconic Clueless outfit, but you don't have to be a teenager to wear it.
Last year, everyone was talking about Clueless. The movie may have been released 24 years ago (!) but its style still stands up. Cher's yellow plaid suit is iconic by now and if you wore something like it, those in the know would get the nod. And who else do you want to get it than those in the know? In 2018, the twinset became 'a thing' once more so the Clueless look was more relevant than ever.
This year, the mood is more low-key, but the aesthetic is more or less the same. Matching is cool again and two pieces are encouraged. Block colours are more 2019 than patterns, that's why we're calling this the modern winter version of Cher's Clueless outfit.
Zara
Advertised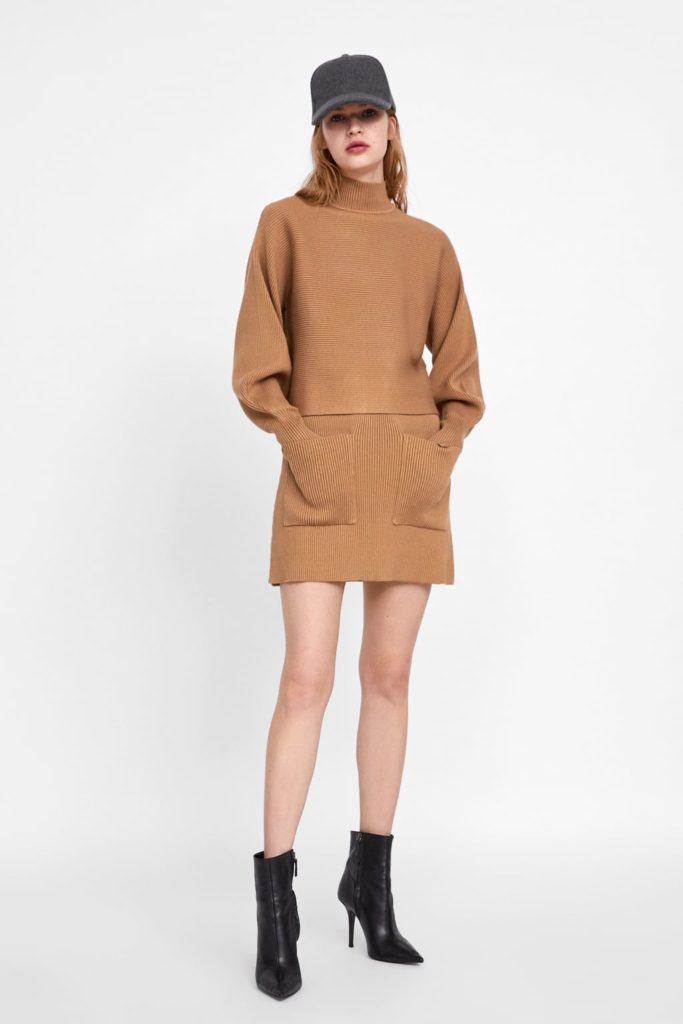 Sweater with Puff Sleeves €29.95 / Mini Skirt with Pockets €29.95
It's almost even something you could wear to work. What I like about the two pieces together is the cool girl in a uniform vibe. There's also something comfortingly '90s about it, too. It's an outfit Gwyneth Paltrow might have worn in Sliding Doors, in her short hair incarnation and definitely with the hat.
Because we have to give our legs a break from hair removal and it's just too cold outside, we wouldn't go bare-legged until at least the start of April. Instead, we'll wear with sheer black tights and boots like the ones above. When the temperature heats up a bit we might dare wear the ensemble without the tights and with white chunky runners - very Bella Hadid.
The camel tone is lovely for this time of year (and you'll probably find yourself pulling the pieces out again come autumn), but it's worth mentioning that both pieces come in black.
What do you think of the look? Are you into two pieces?