 It all came from Topshop because she was at the Topshop Fashion Week Show, but still.
Olivia Palermo never fails to inspire, style-wise. No matter what you think of her personality or whatever (I never watched The City), you have to agree that she always looks impeccable. She comes from a privileged background and leads a privileged life, so it's easy for her to take her mother's advice to never leave the house unless you're fully dressed, but instead of huffing and puffing about how lucky she is, let's just appreciate her exquisite style.
She's been all over Fashion Weeks, having one after another style moments.
On Sunday, she attended Topshop Unique's show at The Tate Modern in another mimic-worthy ensemble (and boots that we would never have put her in, but now, of course, they're totally Olivia).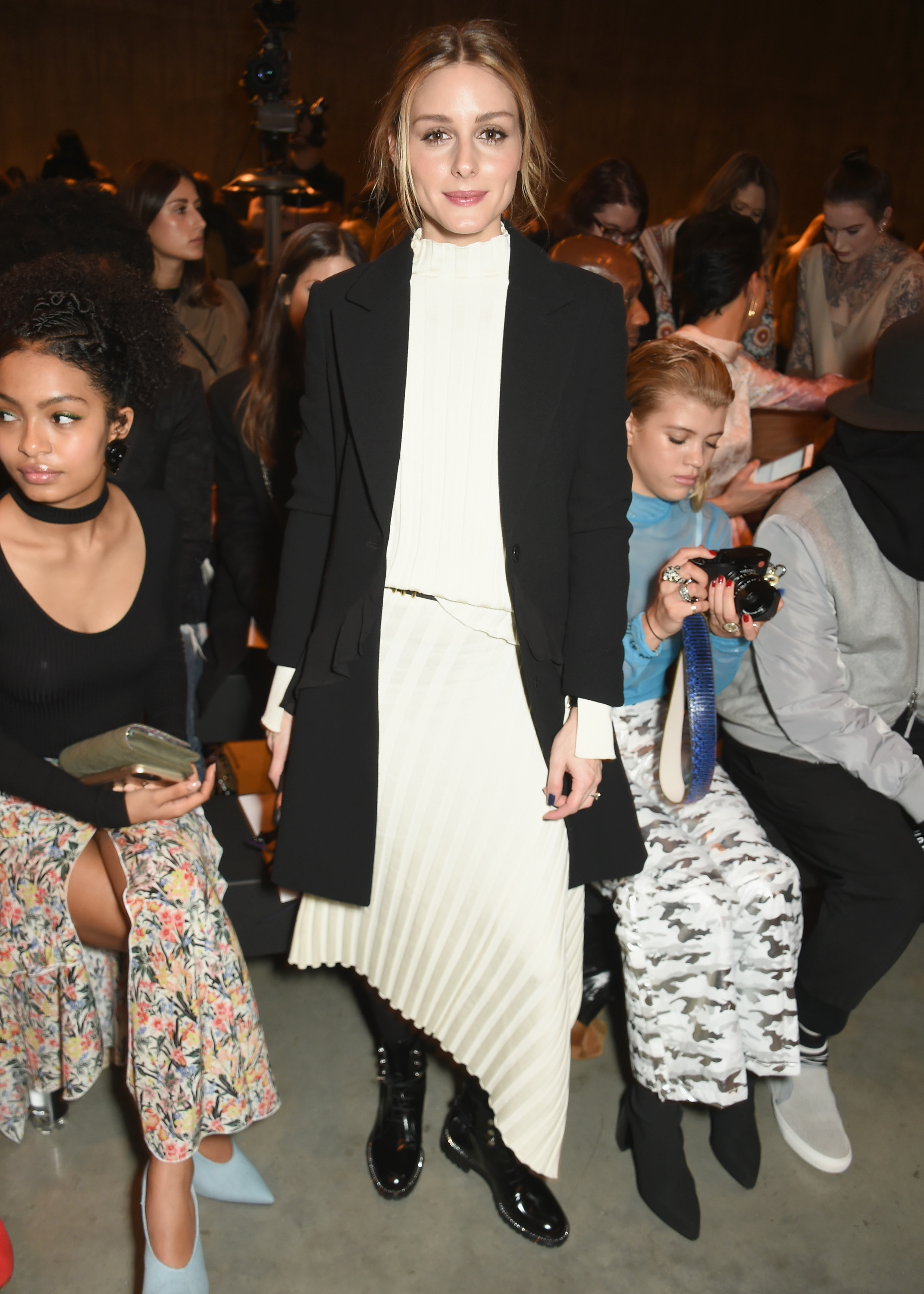 Advertised
Olivia wore a Topshop coat, this Topshop Boutique top (€68), and this Topshop Boutique skirt (€84).
Another incredible copy-able ensemble came courtesy of Poldark star Eleanor Tomlinson, who wore this Topshop coat (€110), a Topshop bodysuit, and Topshop Jamie jeans (€75).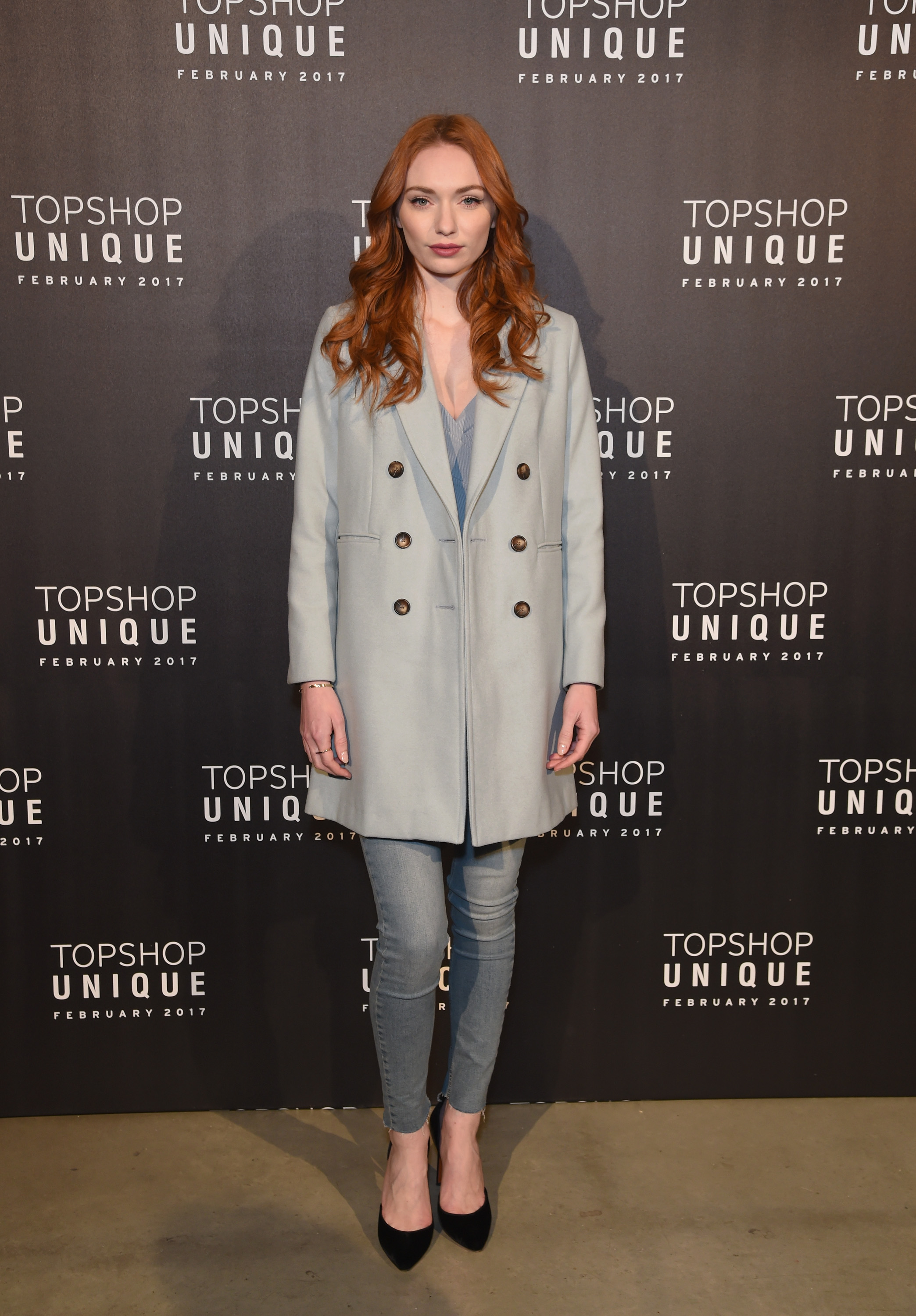 One of our favourite trends from the Topshop Unique show was the floaty, grungy floral. Actress Yara Shahidi wore a skirt version to the show (€235), teamed with this jacket (€360) and these incredible shoes (€155).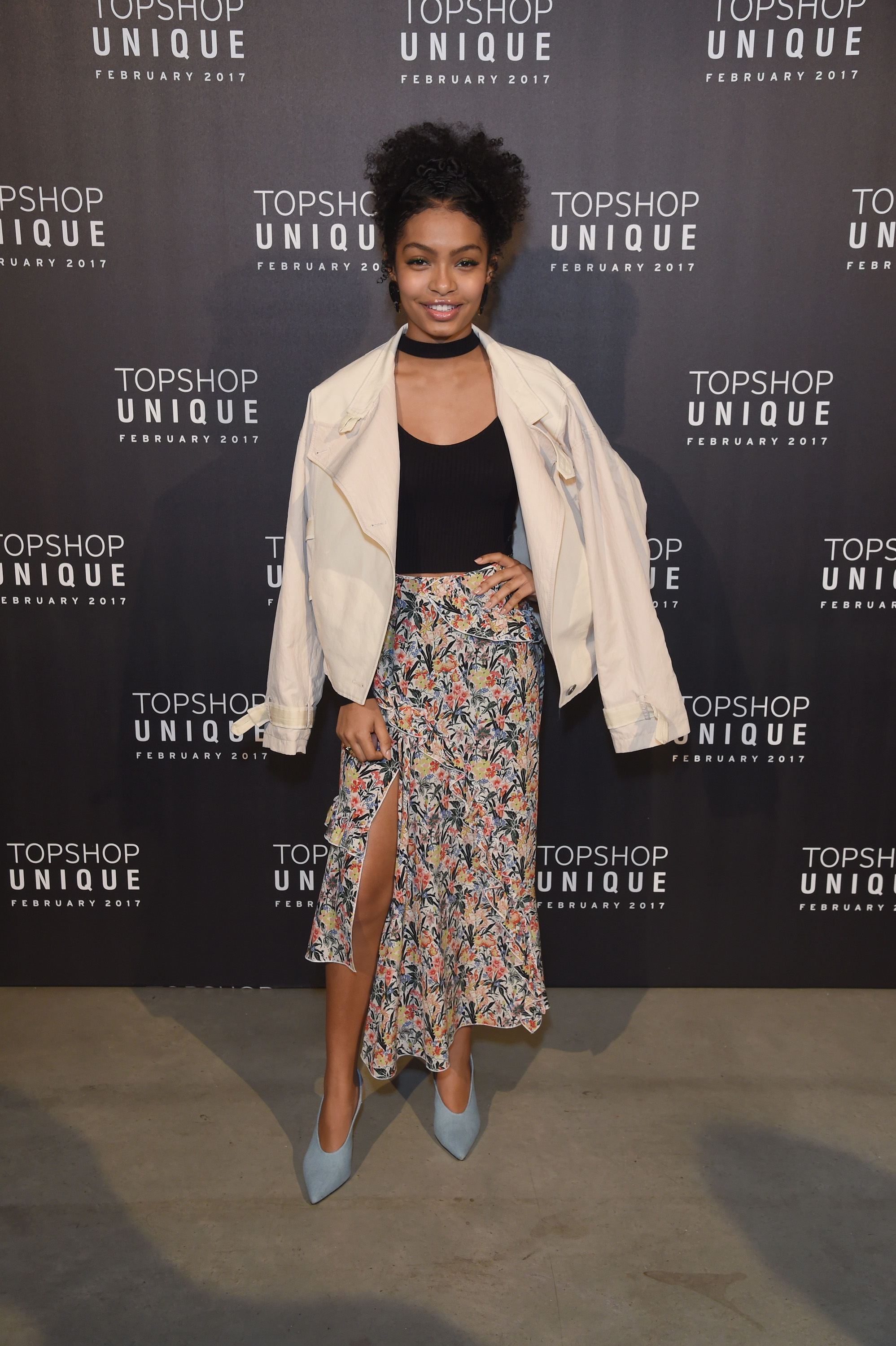 Did someone just say shopping spree?
Advertised