 Olivia Palermo doesn't go out in anything other than 'stylish'. So, next time we don't know what to wear, we're going to wear something like this.
This is as basic an outfit formula as it gets - so un-Olivia Palermo. But then she goes and wears it. It's not that the outfit is unstylish, it can't be if worn by OP, but it's just quite a simple combination - and it involves quite an unattractive jacket. (Remember that hideous coat I bought and love? It's like that.)
Before we didn't have anything to wear, we were actually wearing something like this. We have plenty of jumpers, loads of skirts (and we've updated the skirt section of our wardrobe with plenty of pleated numbers). Luckily for us, we have trusty knee-high boots bought years ago and kept for occasions like these. For 'occasions', we mean bad weather days when we want to look stylish.
 

View this post on Instagram

 
Olivia has gone for the black and white look, always a classic. You can mix it up, though. Try red and white. Or red and pink. Or any other colour combination. As you can see, it looks great when your boots are matching, so try to make that happen. If you want to shop the look as per Olivia's vision, well, here you go.
Advertised
& Other Stories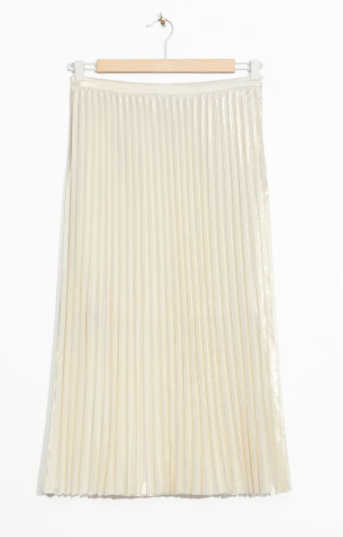 Zara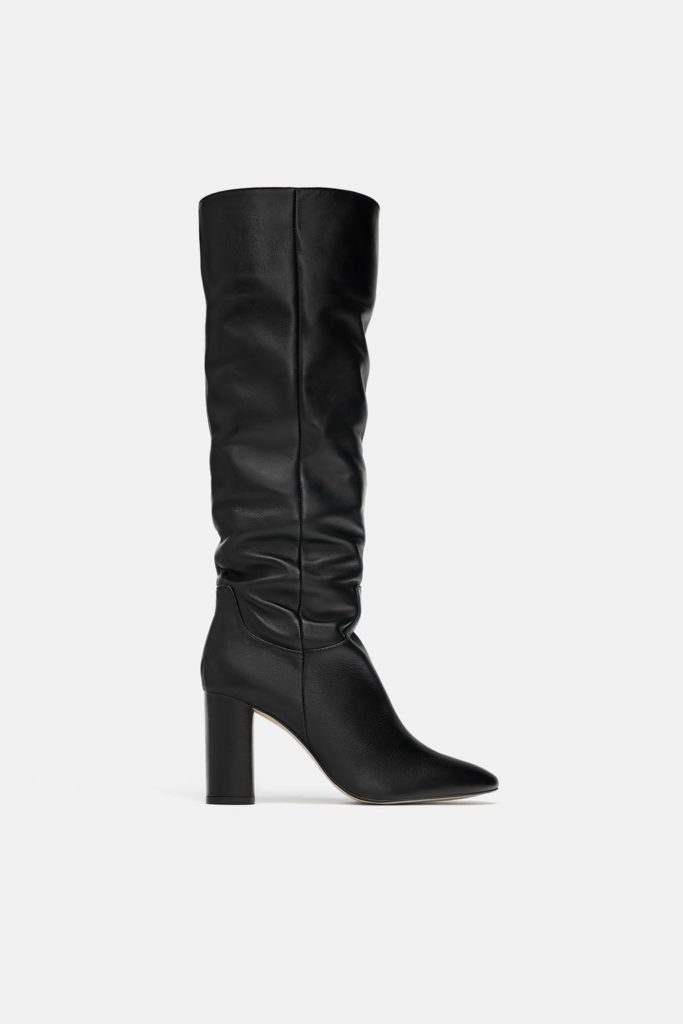 Advertised
River Island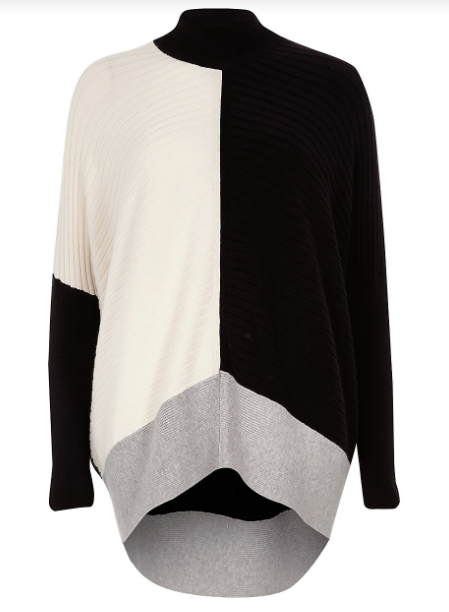 Black Ribbed Knit Colour Block Jumper €45
The thing about Olivia Palermo's style is that even when she's being totally 'fashion' she doesn't rely on trends. You could wear this outfit this time next year and would still be considered stylish.
We're taking a note out of her book. Will you?