 Ahh, the Summer is here! The weather's been (mostly) lovely, my skirts are getting shorter, I've even had the factor 50 on a couple of times. Also THE SALES ARE STARTING! I get VERY excited about any sale because I'm a natural born bargain hunter. Also I love a challenge – so, without further ado, a go-anywhere outfit under €50!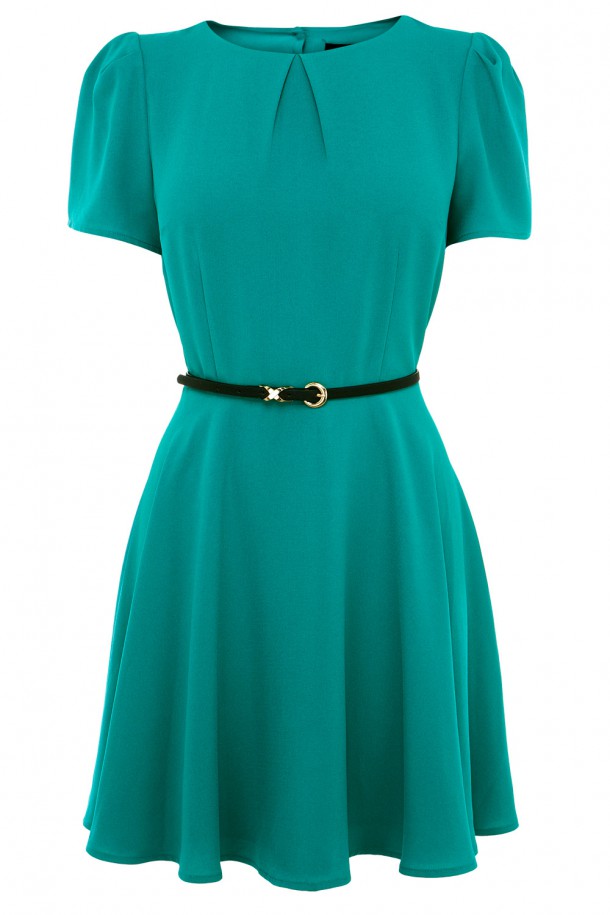 I love this Oasis dress, little sleeves, so it's suitable for any and all occasions, a nice high neck, a belted waist, and a nice flatteringly full skirt. It lets you get a BIT of leg out, plus the colour suits almost anyone! And it's €19 at the moment in the sale! Ta-daa!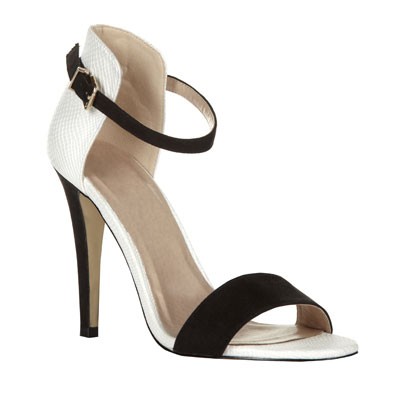 As a lover of all things bargainous, Pennys is my Mecca (well I suppose technically Primark Oxford St is my Mecca, which makes Pennys my local mosque.) Having said that sometimes the shoes are laughably bad. They're onto a serious winner with these €15 babies though! I love the leg-lengthening heel, the zara-esque shape, and that contrast heel. Ok, I'm going to need a pair of folding flats, but if that's the price I must pay for long lean looking legs, so be it!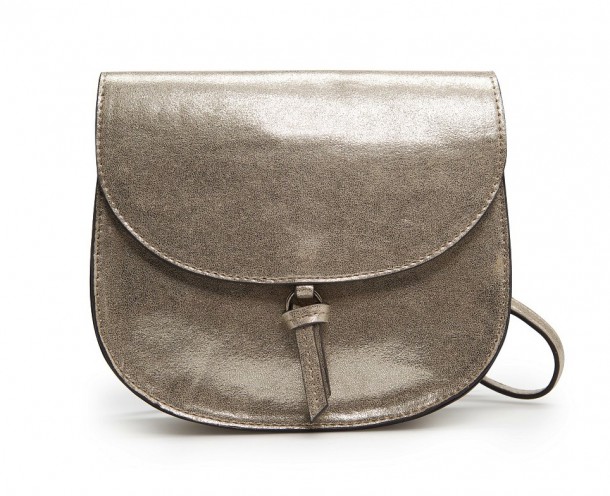 Advertised
I like a sparkly bag that goes with everything, and Mango's wee little messenger bag is a bit of a classic. Its metallic neutralness means you can wear it again and again with anything – casual or smart. Plus it actually has room for a few bits inside! It's €9.99! Magic!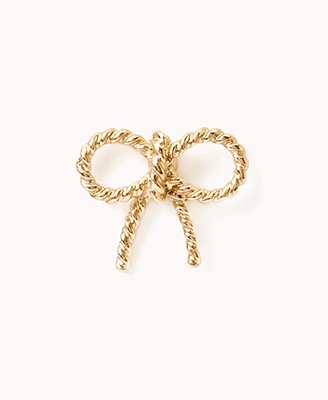 Ok, now with a high neck dress I usually steer clear of a necklace, but we do need SOME sparkle. I love Forever 21's jewelry, they have such a great selection, there really is something for everyone! I like these gold Rope Bow Studs, at a VERY Beautinomical €2.90, we've got €3.11 left for a coffee.
Like to see more €50 challenges?  And let's give them a catchy name - all suggestions welcome!