 It's hard to resist, I know, but if you could only buy one pair of shoes this season, these would be a sensible choice.
I find myself daydreaming when I type these types of stories. I find an item of clothing, I want to share it with you all, and I want to buy it immediately. But what should I wear with it? Do I have enough items in my wardrobe to justify the purchase? I should since I have a shopping addiction that is seriously affecting my credit rating. But, then again, since the pieces, I tend to covet are trend-based, and if I've been inspired by an Olivia or a Victoria, it's probably likely that I'll have to also buy about ten other items to make it work.
Luckily, these boots are outfit-makers that you wear with everything. They are like the sock-boots of last season, but better because they're, well, just more solid. They are actual things of beauty; I just love them. Also, they come from Zara; they're leather, they cost €90 and look so much more expensive. They're potential classics; look after them, and you'll have them for years.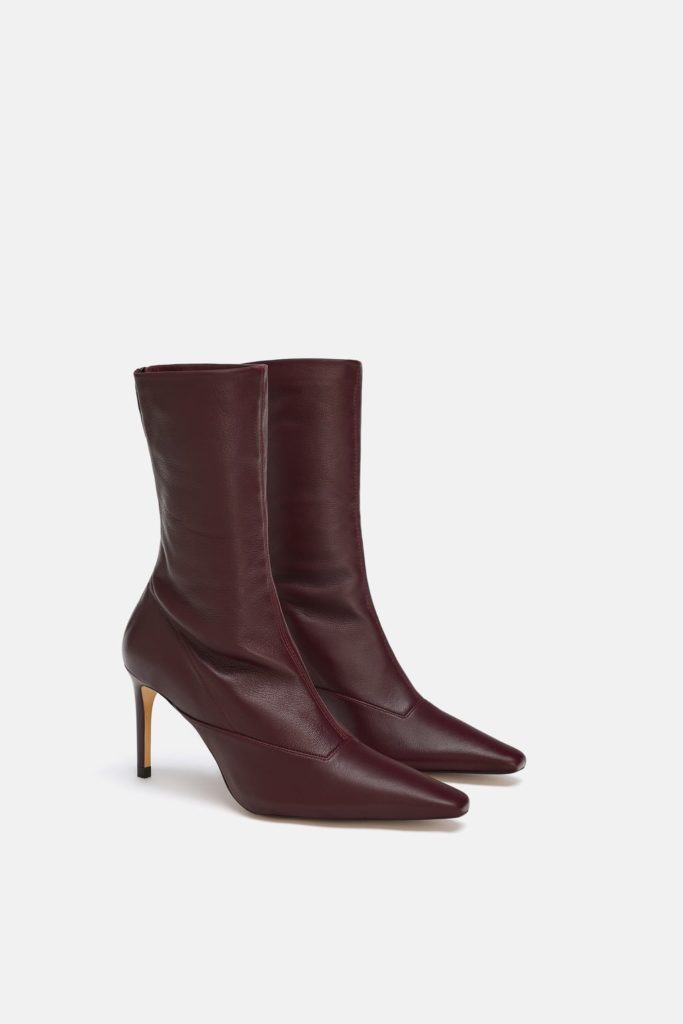 Advertised
Leather High-Heel Ankle Boots €89.95
How would I wear them? With the midi skirt and jumper ensemble I've been wearing versions of all week. Or over skinny jeans, with an oversized t-shirt and blazer. I will try them with tights and a mini, too.
The length is flattering, and the colour and style are sophisticated. They're suitable for work, but not really for a gig in a stinky, sweaty pub. They're too classy for that. Their spiritual home is on Fifth Avenue, but in one of the fancy department stores, not pounding the pavement. You might want to hire a chauffeur if you're taking these beauts anywhere mucky.
Can you see their potential? Are you convinced that they belong in your autumn/winter wardrobe?