 We don't always support Kanye West's artistic decisions, but this shoes idea was a good one
The first pair of heels I bought with my own money were hideous. 'Stripper heels' were in at the time, though in those days they were known as teenage girl heels. They were about twenty inches high, had a continuous sole into heel, and the straps were made of a transparent material. They were shoes straight out of Never Been Kissed, and I LOVED them.
Mean Girls loved this style shoe because they make the leg look uh-maze-ing. Teamed with a pleated mini skirt and tight as tight string top, skyscrapers with clear straps give the impression of Gisele Bundchen pins. Perspex shoes are like a plunge bra for your legs, basically. And they're back.
You'll have seen the Jardashians teetering around town in Yeezy Season 2 perspex heels. The Yeezys are almost completely transparent with quite a chunky heel making them...comfortable maybe? Kylz doesn't look too much in pain.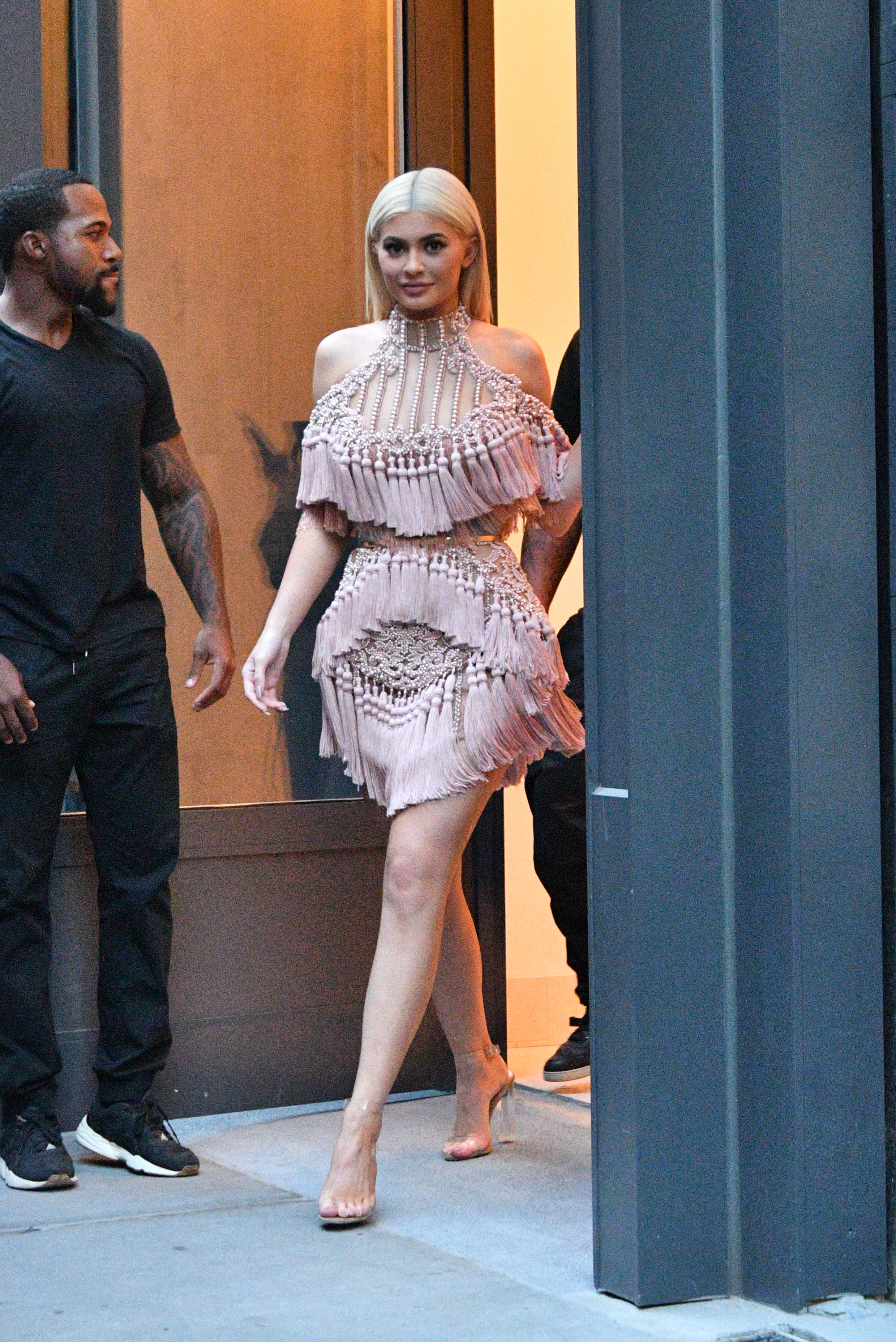 More comfortable than the rest of Kim's dinner outfit, anyway.
Advertised
They're yet another early 2000's throwback, but this is one we welcome. So what if we're wearing plastic shoes when it makes our legs look this good?
Shop the trend!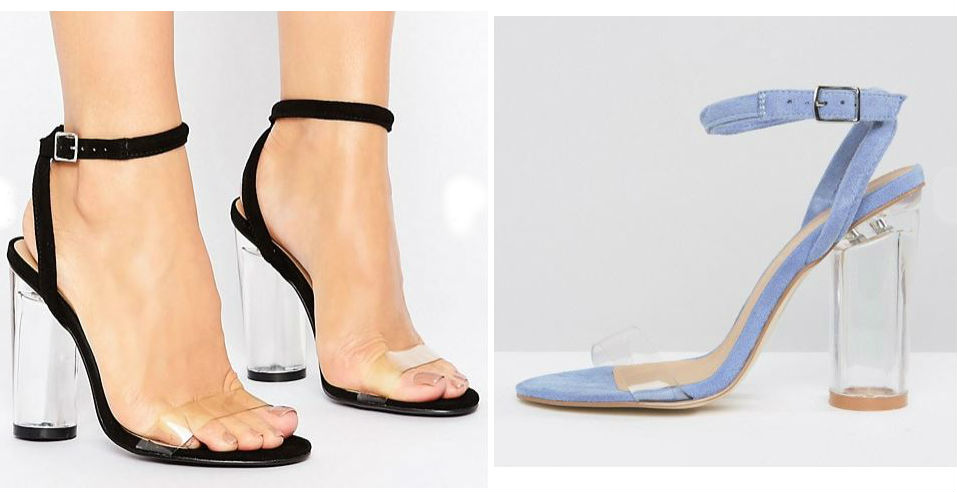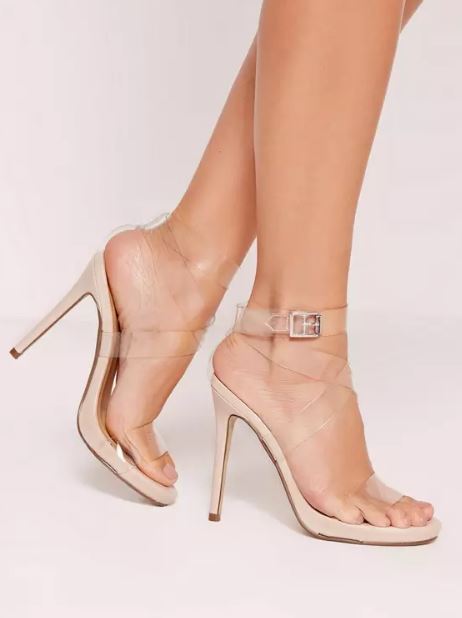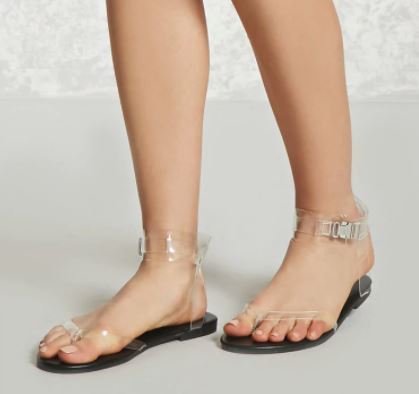 Advertised