 Mary-Kate and Ashley Olsen made rare appearances at the WSJ Magazine's 2018 Innovator Awards in NYC last night. And we are SO stealing their outfits.
Mary-Kate and Ashley Olsen don't go out much. When they do go out, it's to something really exclusive and special. The only other time to see them is smoking outside their office. They work, they smoke. Mary-Kate goes home to cook dinner for her husband and step-kids (apparently), and Ashley probably has a facial. Seriously, her skin looks so good. Speaking of skin, the twins have got a lot of flack for their faces over the past couple of years, but I'm not going to go there. I think they are fabulous, admirable people and I love their style.
Their style is divisive, though. They were the pioneers of boho chic and commenters still refer to them as looking like hobos when, in fact, they're just doing their own thing. Their fashion lines are hugely successful and influential, so they don't care what you think anyway.
Generally speaking, not many people would want to copy their look, but last night, in New York's Museum of Modern Art, they both wore outfits that we think a lot of working women will take influence from.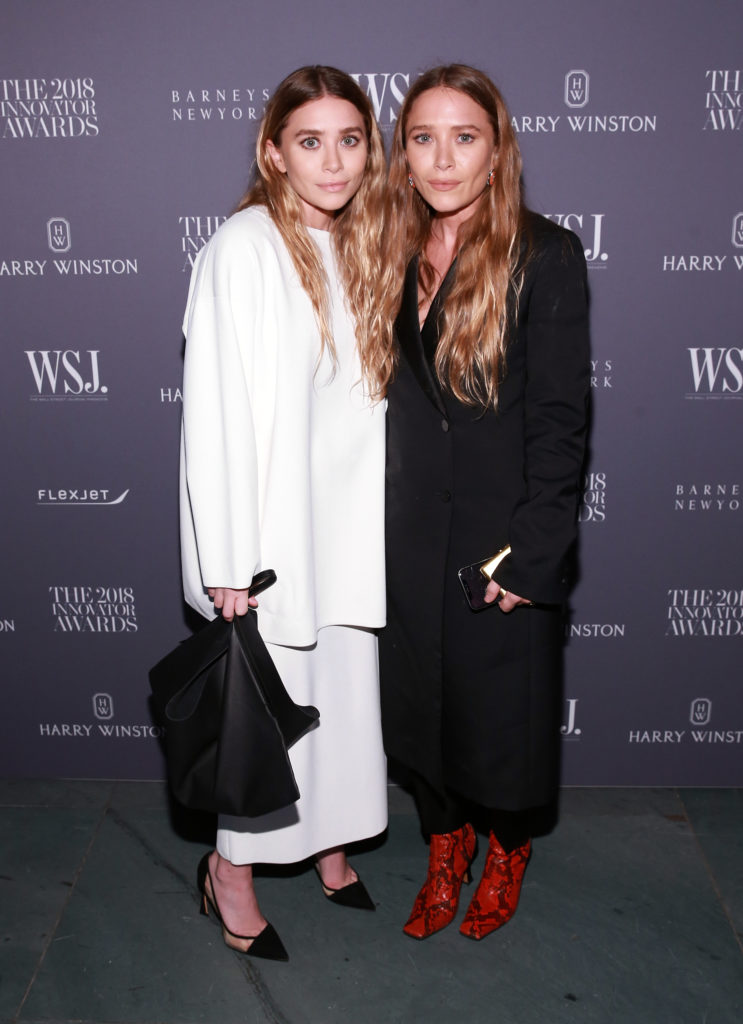 They complement each other so well, don't you think? But I like how they haven't totally gone for the head-to-toe white v head-to-toe black thing. Mary-Kate's red snake print boots break up the shadow effect, and they pick up the colour in her earrings nicely.
It's Ashley's outfit that I love though. My mother had an identical two-piece in the nineties that I think she might have worn to my brother's confirmation. When influencer Jodie Wood was pregnant, I attended an event with her where she wore something very similar, too, and she looked amazing. The long jumper over a long skirt look is a micro-trend that I never expected to catch on quite like this (although I have extolled its merits quite a few times). She completes the outfit with a black bag and fetching black heels.
Advertised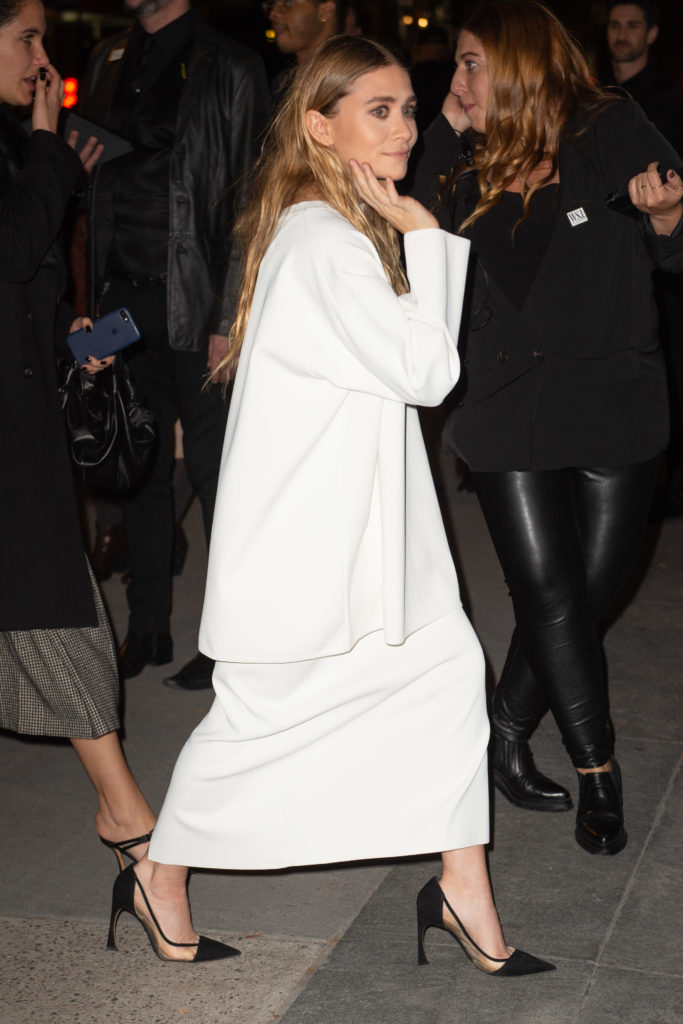 It's sensible, but it's so chic. To fit it into our winter work wardrobe, we would wear it with high heeled ankle boots.
Get the Look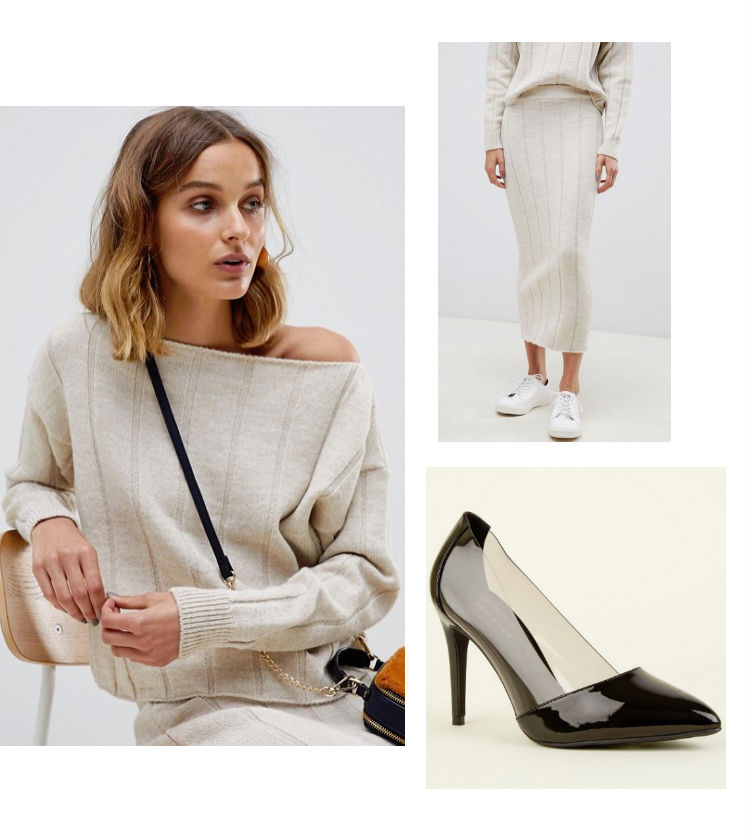 ASOS DESIGN Co-ord Jumper in Wide Rib €34.56 /
ASOS DESIGN Co-ord Midi Skirt in Wide Rib €34.56 / New Look Black Clear Trim Pointed Court Shoes €32.99
Advertised
Do you like the Olsen Twin's style? Would you wear something like this to work?