 Ok I know, we are melting and the last thing you want to do is put on another layer whether it's a jacket or another bracelet that will burn rings around your wrist (I think that should be an official fashion injury).
But the trick is to keep the outfit simple so that you can accessorise to your heart's content, and reinvent lot's of fabulous Summer fashion.
And I have a couple of handy tricks to help you figure out your accessories plan!
Start with a tee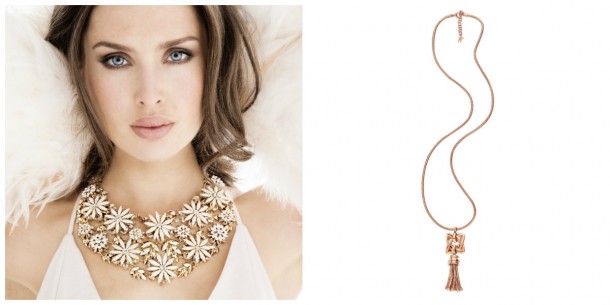 (Above: Necklace, €100 from Newbridge Silverware; Chain Necklace from a selection at Folli Follie at Arnotts)
Plain white tees (the clothes not the band) are your new best friend.
Whether you like a high neck, v-neck or boat neck, choose one that suits your shape and invest in lots of 'em. If you are spoiling yourself, look at Selected Femme or James Pearse who make high quality cotton pieces that will last forever. Or those on a budget, H&M practically have a whole area dedicated to basics like tank tops and tees.
The t-shirt is the foundation, and by just adding a statement necklace or even long chains, it looks chic without being over the top.
Stacking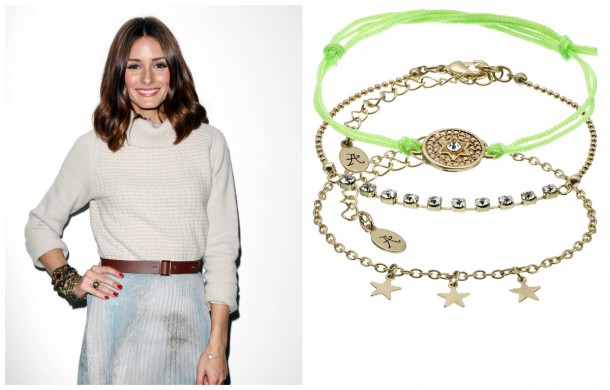 (Above, Olivia Palermo, and Friendship Bracelets available from Accessorize)
Famous faces like Olivia Palmero and Chiara Farrangi (The Blonde Salad) are fans of stacking bracelets which I just LOVE. These little additions can make a simple outfit  pop.
Advertised
Try wearing your bracelets alongside your watch and just one or two small bangles on the other arm. Then roll up your sleeves and show off your bling.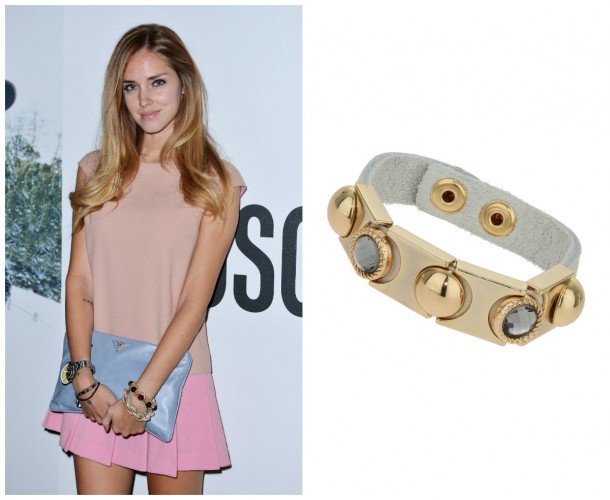 (Above Chiara Farragni and Bangle from Freedom at Topshop)
Some ear love
I tend to forget that I have my ears pierced and very rarely give them TLC in terms of accessories.
But there is nothing as stylish than wearing an up-do with some uber fabulous, J-Lo style earrings. Simple hoops are something to always keep in the jewellery box, as well as small studs like those from Thomas Sabo. But ultimately, while the sun is out, so too should the statement earring - it's time to shine!
Pop along to River Island and Oasis who have plenty to choose from to get your costume jewellery collection started.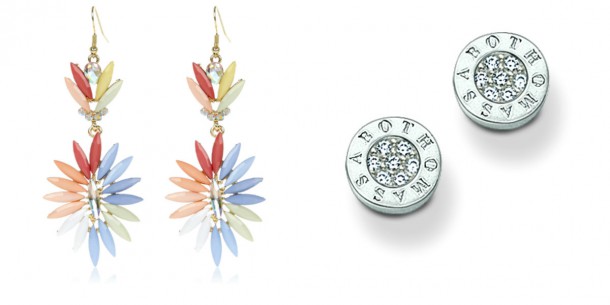 (Above, Floral earrings from River Island, €13; Stud earrings from Thomas Sabo, €59)
Raid the jewellery box
If you are lucky enough to have some antique jewellery, feel free to mix and match these pieces with your every day jewellery. I inherited some beautiful brooches from my Grandma which I mind like they are children, so I can give them to my children one day. They were meant to be worn!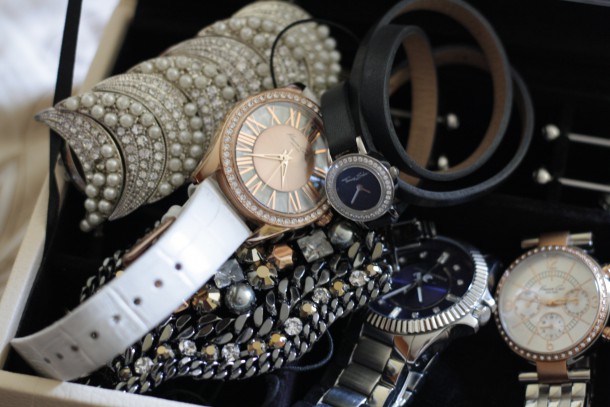 Advertised
(Above, my jewellery box!)
What are your favourite accessories? Have you a piece that's your pride and joy? Share your bling-tastic stories!