 When it's cold and wintery out, but it's the middle of July, it's summery jumpers to the rescue
I put a jumper on inside for the first time in an age yesterday. Granted, all the windows in my place were wide open, but they have been for the last three months. Yesterday was just not warm. Not warm at all.
When you live in Ireland, you must accept that some days in summer are cold. (But they are never cold enough to warrant black tights. Just wear jeans, people!) I have a few warm weather cardigans that I like to throw on when I feel the freeze. I like the 'I'm in the Hamptons' thing; a striped top, jeans, slippers and an Aran cardi. Aran cardi days are the best, tbh. You don't have to be out and about doing stuff while it's still light out. You can be in by a fire with a book and a glass of wine, with one eye on the storm. Bliss.
Beyond August, there are way more cardigan and jumper days, so by picking one up now, you're investing for the autumn. Some jumpers may suit the summer, but all of them suit the rest of the year.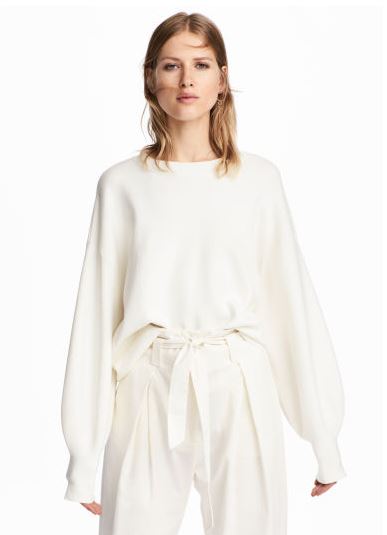 Advertised