 Last week, I wrote about the new evening collection from Zara. I waxed lyrical about 'party pants' (as I call them), a sparkly dress and a velvet jacket, but I failed to notice this absolute gem.
During the festive season, you can have the perfect outfit ready to go but nothing to go over it except for your great big puffy coat. Sure, that's great for when it's baltic out but not when you want to impress people you haven't seen all year.
You need to have a few handy little pieces to tie your ensemble together. Pieces that will cover you up but won't ruin your look. This particular jacket does just that. And more. Imagine you have used up your entire party clothes collection or all you want to do is throw on some jeans and your trusty black top. Do it, with this jacket. Your casual go-to outfit has just been elevated.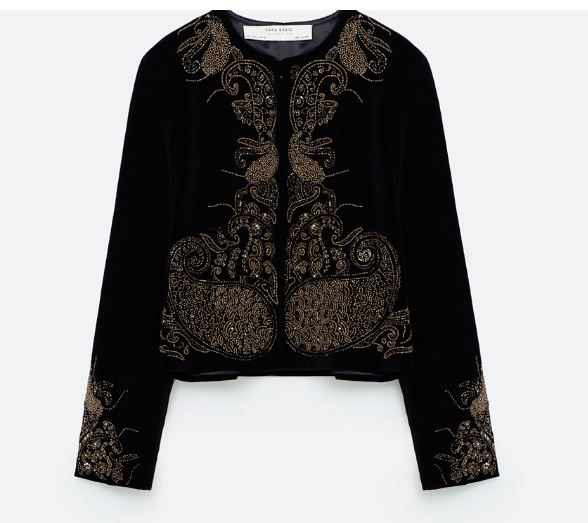 You could wear this over a ballgown, you can wear it over your jeans from Penneys. You can wear it for Halloween if you want to go dressed as a low-key matador.
Advertised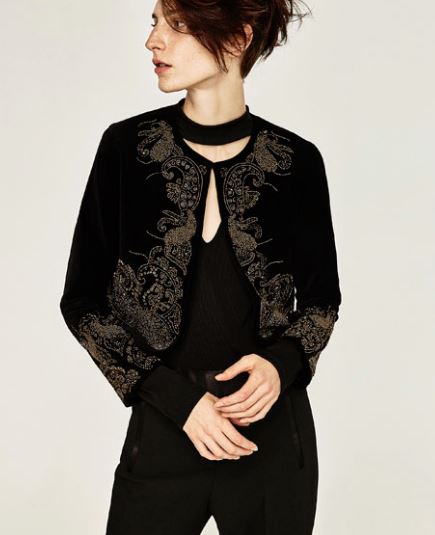 It reminds me of a party jacket my mother used to wear in the early '90s. If she hadn't given it away to St Vincent de Paul, I would have dug it out already and be wearing it right now. Hey, the Christmas lights are on in Dublin; it's party time.
If you're not into the structured thing and want something handy but chic to put on for the more casual Christmas occasions, a fancy bomber is your man.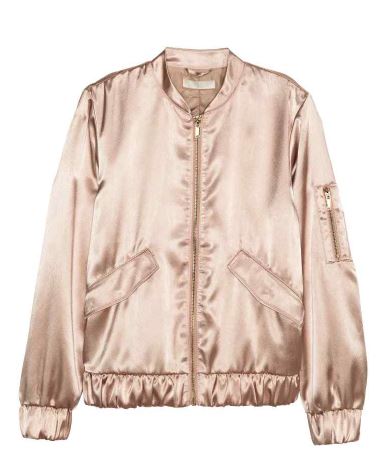 Advertised