 Since Ariana Grande is too young to remember that summer of '95 (you remember, though, right? It was the summer of The Heatwave, and Angel from Home & Away ditched her wheelchair and walked up the aisle to Shane?), I can forgive her former hair-style choice.
The Croydon Facelift is probably retro to her, but all I can think of when I see her sporting it is this: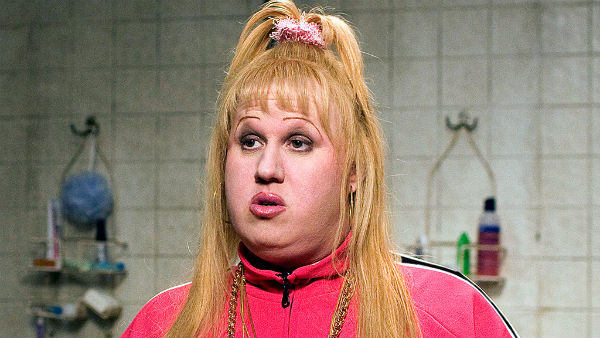 Ariana's trademark scraped-back high-pony has, however, now been finally replaced with a high pony and fringe (which is actually more Vicky Pollard than the original style, but still). It's fabulous.
Advertised
Now, that's more like it. It's still got a retro vibe, but with a modern twist and talk about fringe goals.
I couldn't pull it off because I have a cowlick that can't be tamed, but is this style giving you hair envy? Will you be bringing this pic with you to the hairdresser?