 I have a bit of a weakness for Chanel makeup and their Autumn/Winter collections never fail to attract my attention. Featuring gorgeous khaki tones for eyes (and nails!) and rounded out with a range of beautiful cheek colours in the form of their new cream blush, this year's collection has something for everyone.
Today I'm going to give you a closer look at three of the new products
Ombre Essentielle soft touch eyeshadow in Gri-Gri
Le Blush Crème de Chanel cream blush in Inspiration
Le Vernis nail colour in Elixir.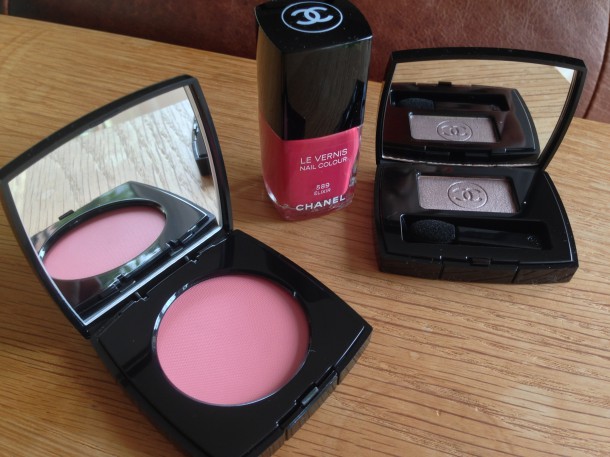 Let's go straight to the cream blush (€34) - I've had this release marked in my diary since the images of this new product started circulating months ago and I'm sure I'm not the only one. Available in six pretty shades that range from light peach and pink shades to deep fuchsia, Inspiration is a lovely ballerina pink with cool undertones.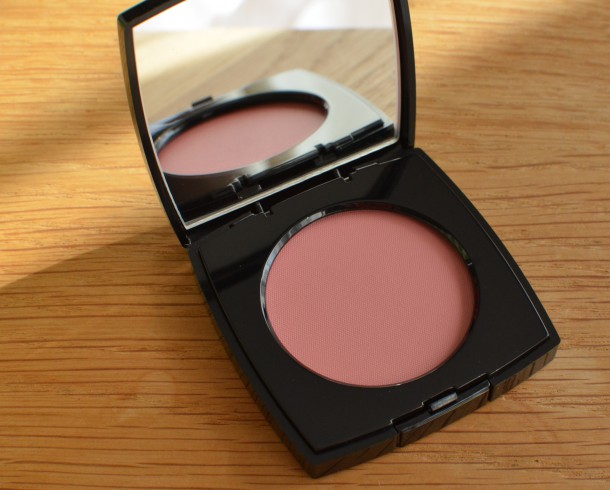 The texture of these is to die for - they look like powder in the compact, but soften at the touch of a fingertip to give a lovely light cream texture that melts into the skin. You could apply these with a duo-fiber brush, but I've been using my fingertip to tap the colour in and blend and it is really easy to apply this way.
Inspiration is a gorgeous every day colour and I'm almost certain more shades will make their way into my collection.
Advertised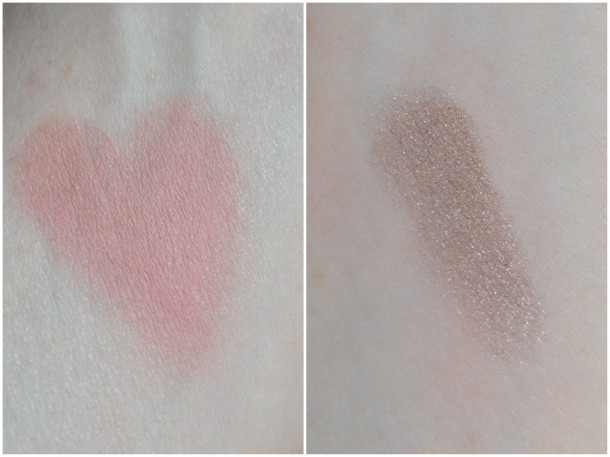 You've seen some of the other Ombre Essentielle eye shadow shades in my sneak-peeks at my collection before and Gri-Gri (€27.50) fits in perfectly with the range of shades I have. A shimmery soft taupe, this gives a gorgeous wash of colour on it's own, but also works well shaded over a deeper colour on the lid.
The texture is soft and easy to apply, but it lasts well worn with an eyeshadow base.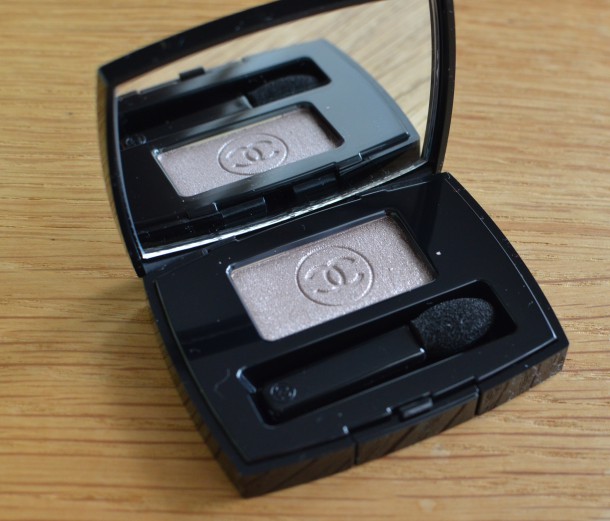 On to the nail polish (€22.50). Elixir is definitely the most everyday of the three shades available with this collection (the others are a deep, dark khaki and a lighter shimmery golden green). A deep, almost reddish pink with a cream finish, it's not exactly ground-breaking, but I fell in love with it when I saw it in pictures from the Chanel catwalk show and it hasn't disappointed me in real life.
It's the type of shade that looks great in bright summer weather, but I'm also looking forward to wearing it in winter, when it will provide a nice contrast to all the grey and black I tend to wear.
The formula here is gorgeous - one coat was enough to give even, opaque coverage and I've been wearing my application of two coats over a base coat for four days now and not a chip in sight!
Advertised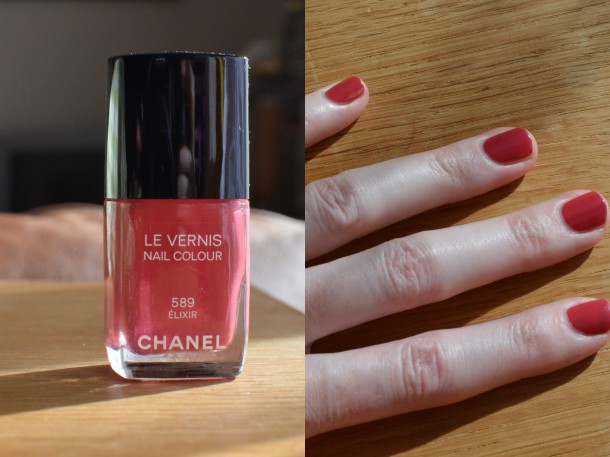 Has anything in this collection caught your eye?