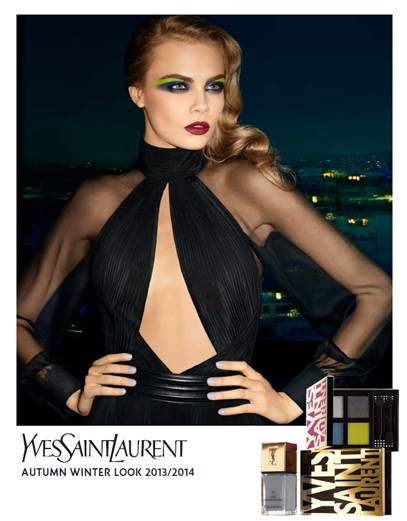 Oh I LOVE this.  Brand new YSL Palettes for A/W 13 are almost here - and they rock.  Part of the YSL Electric Chic collection these Noo Yawk urban inspired, graffiti cased palettes are fabulousa.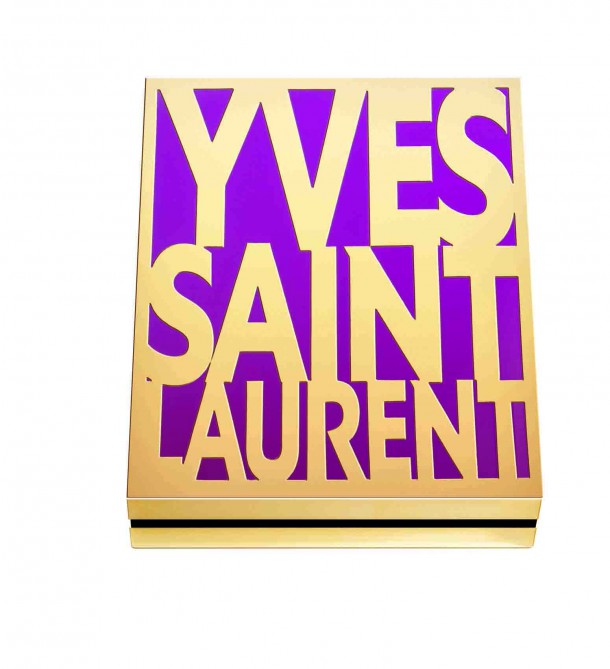 Using the same technology we saw in the Chromatics Palettes released earlier in the year, YSL City Drive shadows change from super subtle to knock yer socks off  intense with the addition of water.  We all know that water can intensify pigment - but it often diluted metallic shadows.  Not with the YSL water- process technique which intensifies metallic sparkle along with colour.
And it's easy to do.  I know because I'm an absolute na-na when it comes to application techniques.  People, believe me when I tell you I don't even blend properly.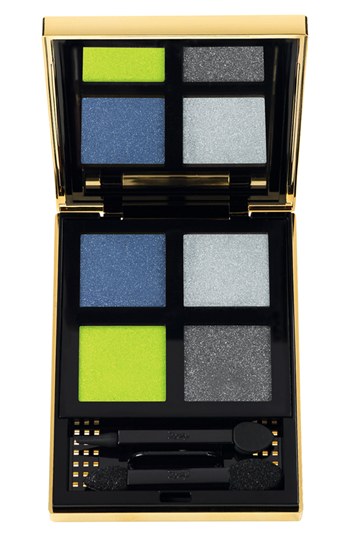 Neon green, chrome-plated steel, asphalt black and electric blue, a quartet of utterly YSL colours for this Palette City Drive Arty inspired by the city's pulsing lights and underground art movements. For riveting, terribly couture, intensely captivating eyes.
I've done a little swatch from the Arty Palette (above) to show you the difference just wetting the applicator can have.   I used the sponge applicator that comes in with the palette: using the proper brushes and application techniques can take these shades from 0-60 in seconds.
Advertised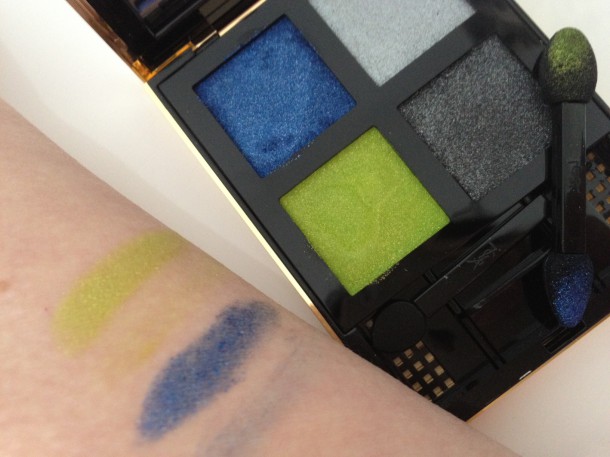 I'm going to use the hated phrase now.  Look at how wetting the applicator makes the colours pop?  The shades are so loud when wet and so subtle and well behaved when dry aren't they?  Now I haven't caught the metallic - but you'll just have to trust me when I say that it's intense and well... wonderful.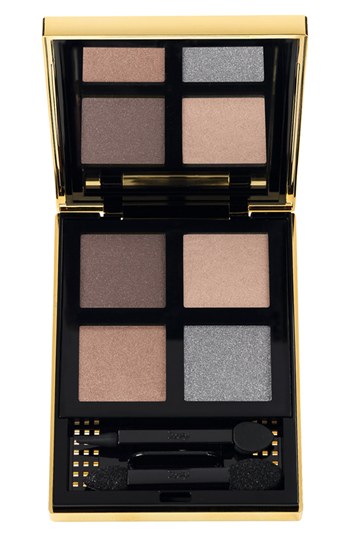 While Arty is the show stopper, Classy is the palette that most of us will actually use.  Arty and Classy: the names are actually making me laugh - they're like something out of Father Ted (say them in a Dougal voice).   Anyway back to Classy.  With four shades that will work well for day time and amp up at night when used with water, this is a much more neutral palette that will work hard.
From the 127th floor of the Dubai tower to the roof of a Manhattan skyscraper, champagne, marble, concrete and steel set the tone for the Palette City Drive Classy. A harmony of natural yet always contemporary shades to release urban chic, by day or night.
We'll have more  on the rest of the collection soon but for now what are you thinking?  Like what you see?
Advertised
YSL City Drive Palettes (€49.50) available 1st September