 Shimmer! Sparkle! Glamour! Lights! Camera! Action!
Actually I could go on like this all day because there just aren't enough superlatives to describe the FANTASTIC new Lancome Christmas makeup collection.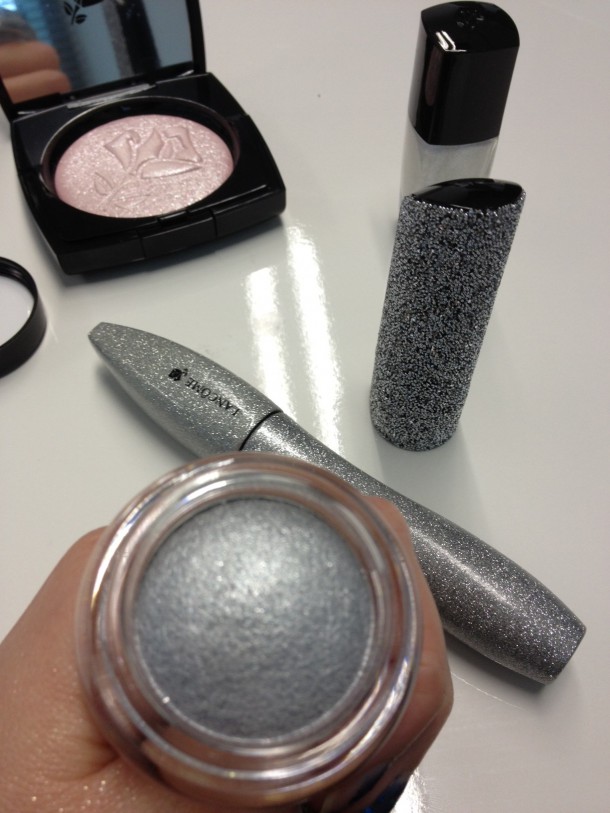 Are you checking out the blingtastic Hypnose mascara?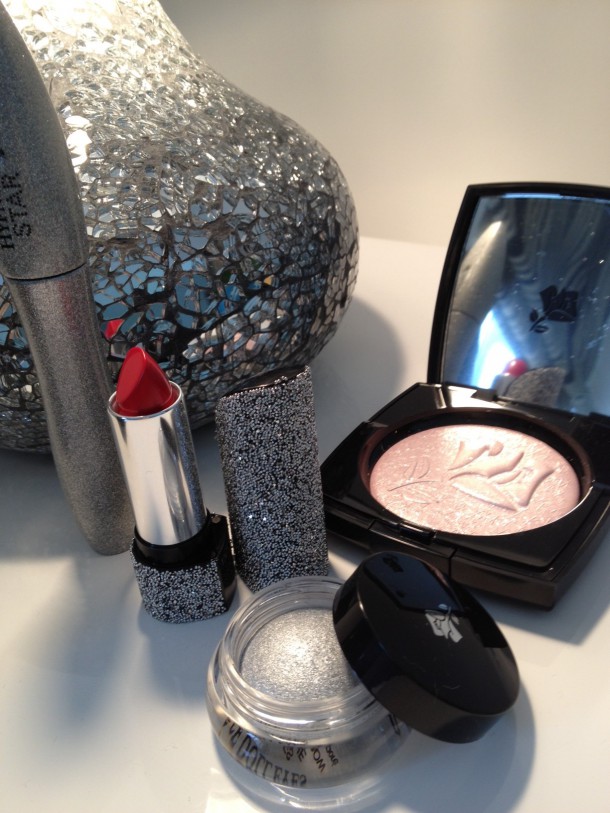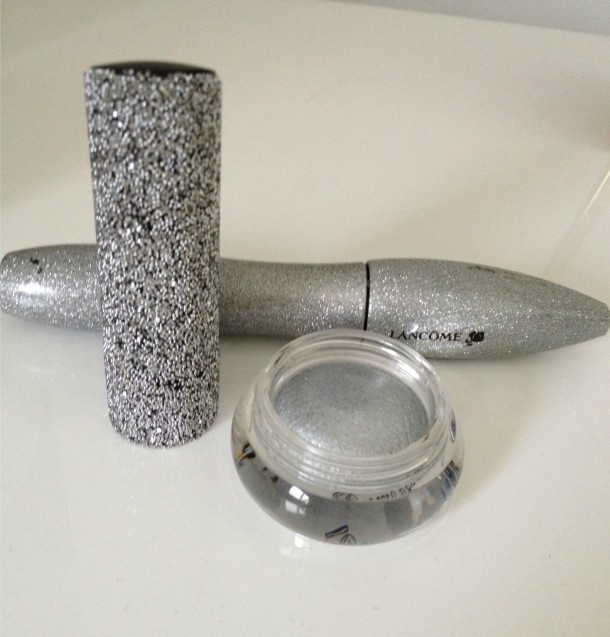 Its silvery frosty fabulousness must be seen with thine own eyes because it's simply breathtaking.  But until your very own peepers can start coveting I have taken tons of pics.
For now - enjoy!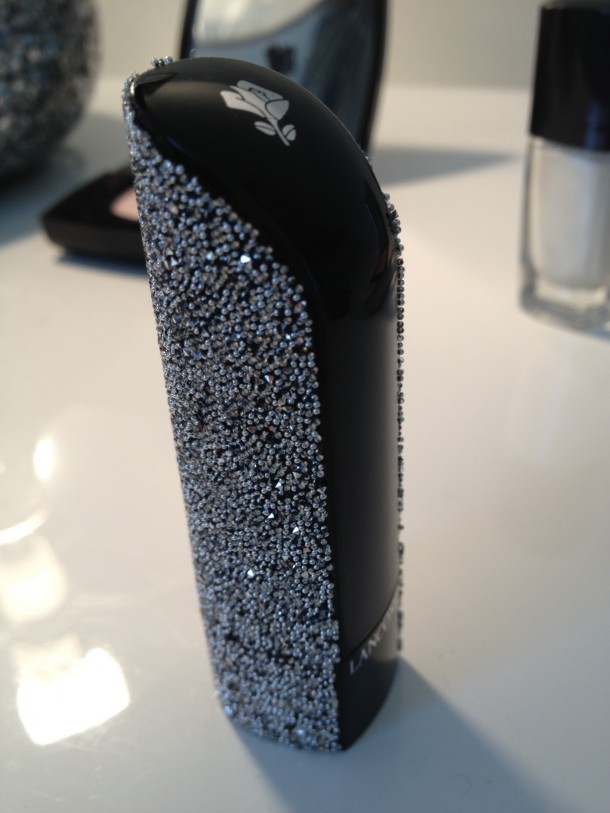 Absolu Rouge Swarovski Crystal encrusted lipstick (€30).  There'll be two shades of red available and there is no Oh Em Geeing in the WORLD that can do this justice.  It SCREAMS stocking filler.  And handbag filler.  And object of extreme envy for anyone who doesn't manage to get their hands on one.  Trust me.  Everyone is going to want one of these.
Even men.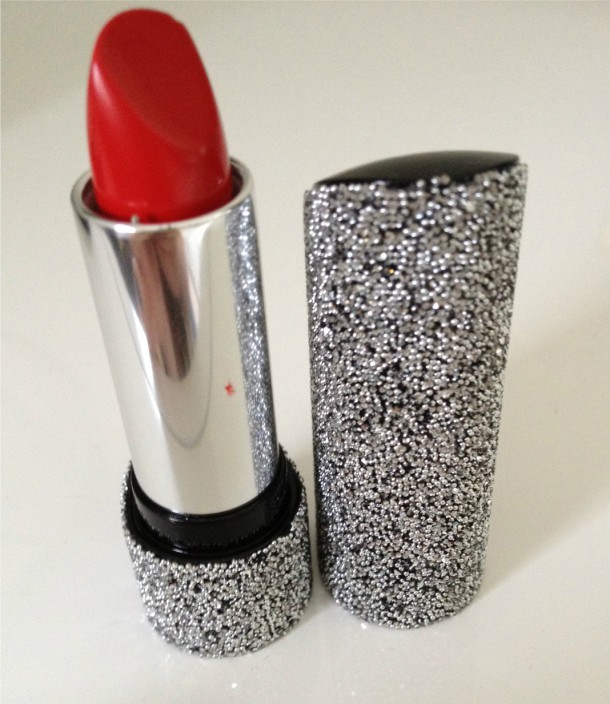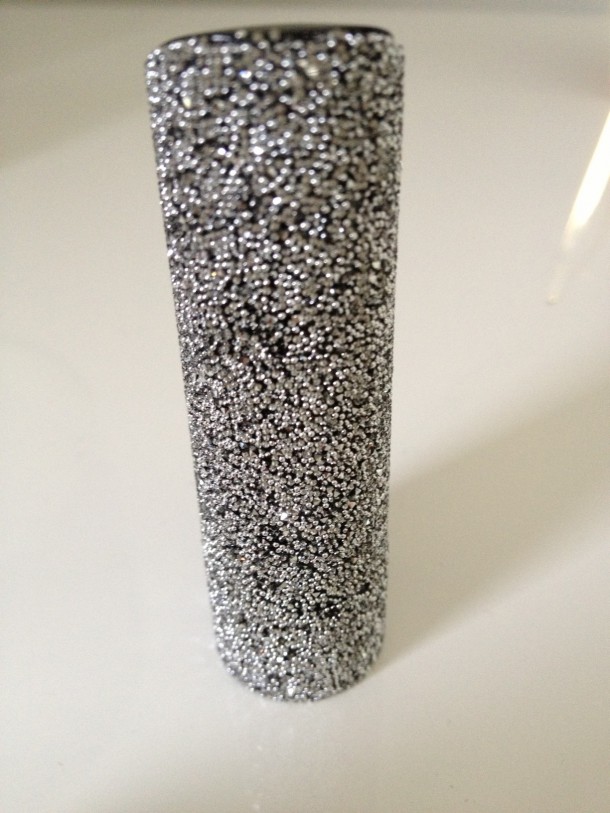 Advertised
Yes, I've already heard the mini vibrator jokes about this lipstick case.  How dare you ruin the beauty and purity of this object.  HOW VERY DARE YOU.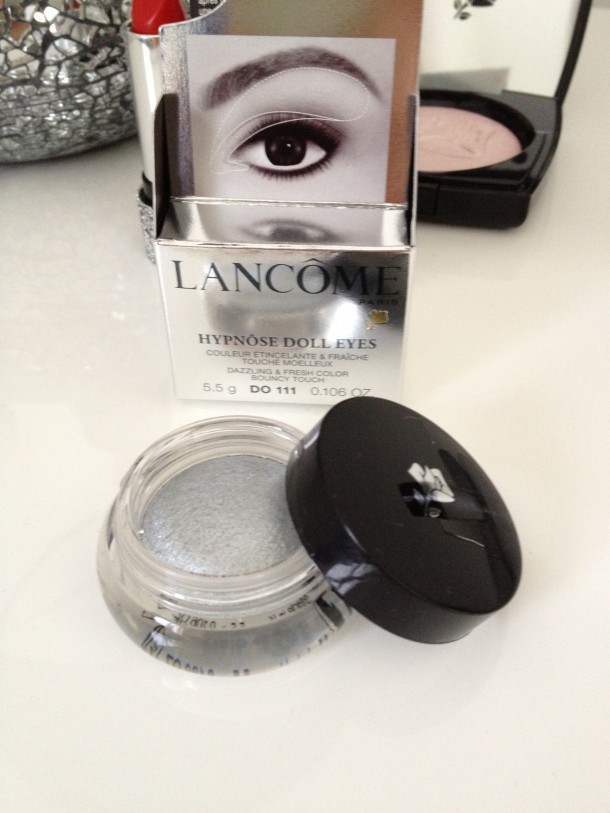 Dolls Eye Shadow (€27) Dazzling and Fresh Colour - simply squee.  There'll be three shades available.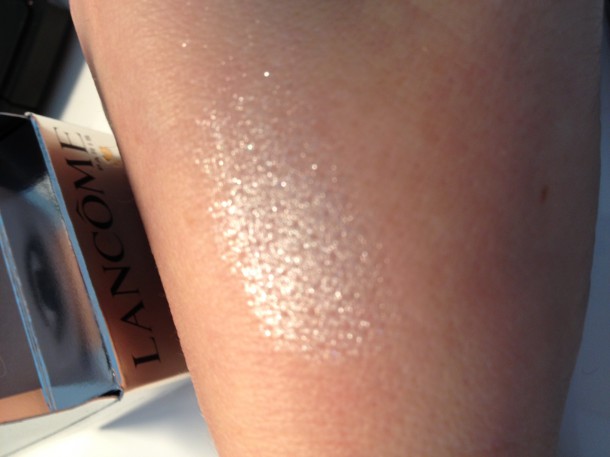 And here's the swatch - I don't get anything close to the depth of pigment and sparkle here.  The product is a lovely mousse shadow and the depth of sparkle can be built up for maximum intensity.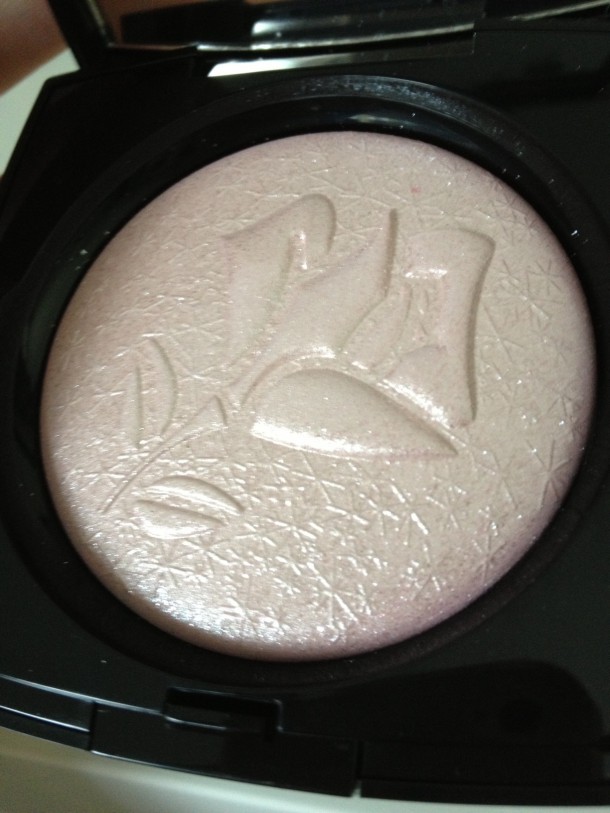 And now for the highlighter: Rose Étincelle 001 (€45).  This isn't a great pic I took and I might update it: it makes the highlighter look completely anemic - you can see in the pictures above that it's much more pinky toned. In reality it's perfectly judged to create perfect sparkle - nothing too heavy - that you can use to enhance everything from cheekbones, collarbones, boobage, arms - or just go mad and use it all over.  Well it IS a Christmas product and the Fairy Off The Christmas Tree might well be the look you're going for at the work party.
And finally we have Hypnôse Velours Multi-Wear Eyeliner Patches (€35) - they're stick on false eyeliner which I LOVE.  They're reusable and promise to last for 3 wears.  I couldn't get my pic to upload for some bonkers reason so I've just used the press shot.
Oh - sorry, it's not finally.  There are also two nailvarnishes (€18) available (you can just see the silvery one peeking out of a group shot above).
So what do you think?  Do you love as much as me?
Advertised
Available from Nov 1 2013