 Yes we know swonderful's not a word - but it should be.  Because this collection is downright swonderful.
You can always rely on Giorgio Armani to pop up with an interesting colour collection - and this one has left us positively drooling.   This autumn it's a diverse palette (everything from violet to green for eyes) but they all have one thing in common: iridescence.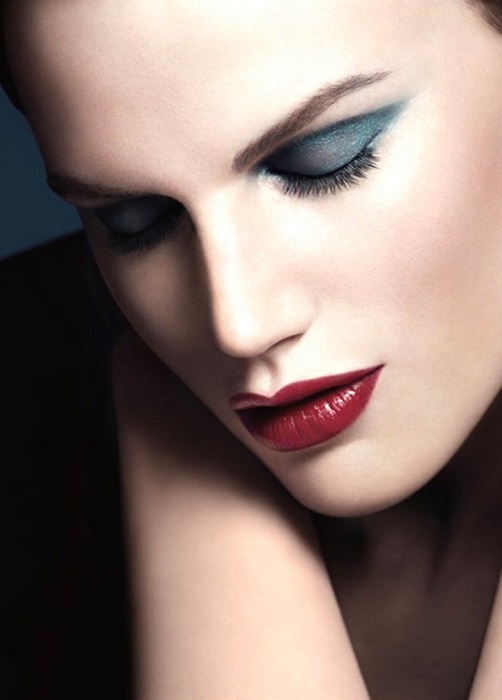 The collection is full of colours that move and change in the light, like butterfly wings, with some very pretty results. If you're good at applying eye shadows, blending and all that malarky (sadly, I am entirely useless at anything beyond the basics), you'll be able to get some gorgeous effects from this.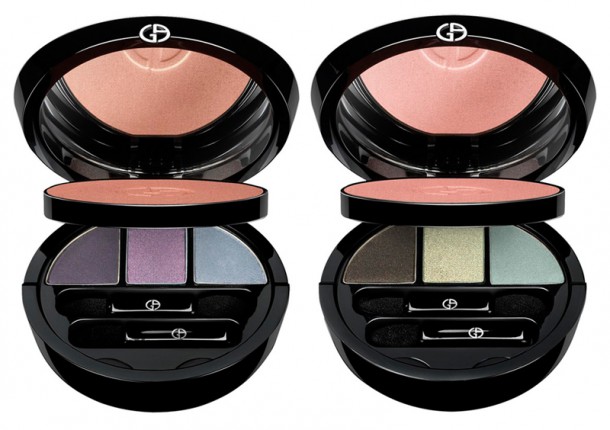 Let's take a look at the Kaleidoscope Face & Eyes palette. The packaging is gorgeous for starters: sleek, sturdy and black with a wonderful 'click' as the lid closes. It feels expensive (and right enough, it's not cheap, at €65).
There are two options to choose from this season
No. 1, Mystic Blue features a rosy blush face powder on the top tier and a trio of eye shadows, in smoky purple, iridescent blue and satin grey blue.
No. 2, Venomous Green has a light pink blush face powder on top and copper wood, iridescent jade and sea green eye shades underneath.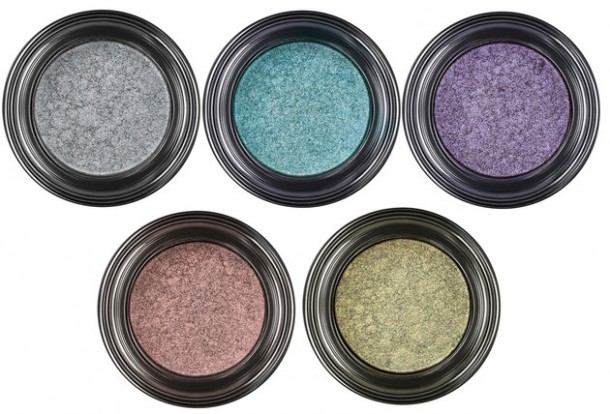 As well as the palettes there are six Eyes to Kill Intense: Kaleidoscopic Pearls eye shadows (€28.50). It's a nice variety of metallic shades, from gold to aqua blue, with June Beetle, Gold Hercule, Scarab Violetta, Blue Beetle, Silver Chafer and Rose Popillia.
Advertised
The formulations are smooth and pearlescent, and have a beautiful creamy iridescence on skin.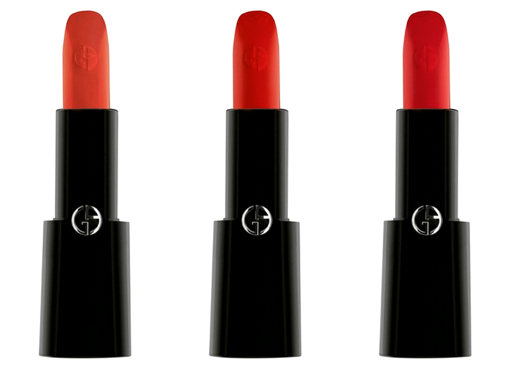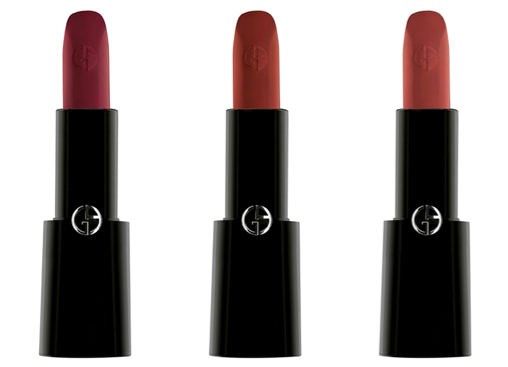 Finishing off the collection are six Rouge d'Armani Lasting Satin Lip Colour shades (€26) for the lips.
Straight from the Armani catwalk shows, these sumptuous lippies are highly pigmented, smooth to wear and give a satin finish.  There's burnt coral, berry and red shades on offer and we reckon #300 is the perfect coral shade for autumn.  Just look at it.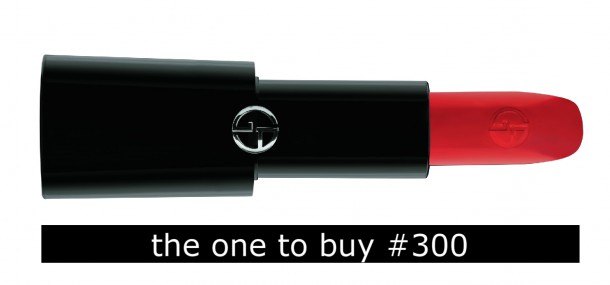 Top Tip: Giorgio Armani Beauty's International Makeup Artist Linda Cantello suggests dabbing the bullet against your lips and layering it up lightly to create a 'bitten' effect, rather than just painting it on there.
We're loving this collection and we'll be swatching and showing you more of it next week. so stay tuned.
So what's the verdict? Will you be going crazy with the kaleidoscopic eye colours? Or are you tempted by those oh-so-sophisticated lippies?
Advertised
The Fall collection is at Armani counters in Brown Thomas Dublin and Cork now.