 A great cleansing water will do so much more than just remove your makeup. A cleanser worth talking about should benefit your skin and make a difference to it.
The This Works 5-in-1 face cleanser will recondition your skin and is an asset to a double cleanse. With a whole five traits, this does a lot for a cleansing water. With a neutral PH, it is good for any problem skin. A neutral PH is essential to anybody who has suffered from a skin condition. It's ideal for an acne skin or a rosacea skin type or any skin that has been damaged by environmental factors. A neutral PH helps to rebalance and repair your skins natural barrier.
This Works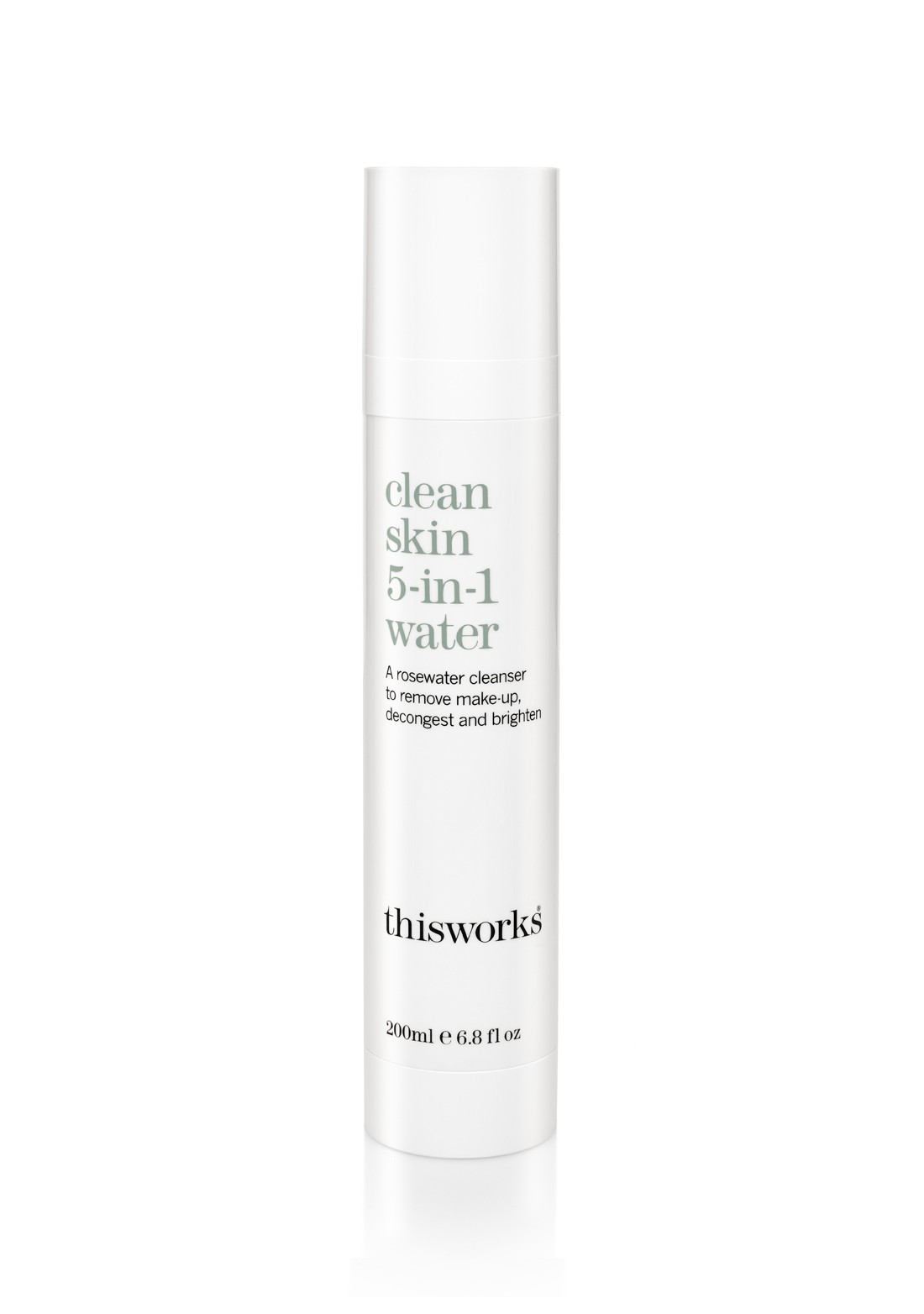 This Works Clean Skin 5-in-1 water €27.50
I use this cleanser primarily as a makeup remover, a job it does very effectively. Two swipes all over the face will remove all makeup including mascara. It's safe to use around the eye area and doesn't sting the eyes at all. I fully soak three cotton pads in the cleansing water. I remove the heavy makeup firstly with two cotton pads. Soak your mascara for a few seconds before you rub it away, and it will take it all off. Then you'll need to go over all of your skin again with the third soaked cotton pad to make sure all traces of makeup are removed.
Advertised
This cleansing water contains Rosewater do it also soothes your skin while you cleanse. I always feel - no matter your skin type - that Rosewater will do it good. A vigorous cleanse or makeup removal can aggravate your skin and cause it to be inflamed or have a red appearance. Rose water will soothe it and reduce redness.
The cleanser also uses natural fruit acids to detoxify and naturally exfoliate your skin. This is a lovely way to remove dead skin cells without using harsh scrubs. They will also brighten your complexion and help to get rid of sun marks. So that's five wonderful skin benefits in one cleanser: it brightens, tones, exfoliates, cleanses and soothes your skin.
Much as I love a multi-tasking cleanser, there is no harm following this with a second cleansing step. On a bad night when I'm exhausted, yes, a double cleanse with just this water will do. However, to really clean and oxygenate your skin you need a second step in your routine. I recommend a glycolic face wash to complete your cleansing routine.
What does your cleansing routine look like? Would you add this to it?