 We love it when the makeup of eras past come back into fashion. 90's brown lips are a classic look that will never be dated in our eyes.
There are certainly some old makeup trends that should be left safely in the past. 90's-esque brown lipstick is not one of them. With autumn in full swing and the whole rest of Fall/Winter season ahead of us, we're thinking about the makeup looks we love to wear at this time of year.
Autumn colours rock my world when it comes to makeup. Tones of burnt orange, cranberry, bronze and gold look fabulous at this time of year. They are so flattering to almost every skin tone. Warm tones are universally gorgeous so we are totally embracing autumn and wearing them with '90s brown lips.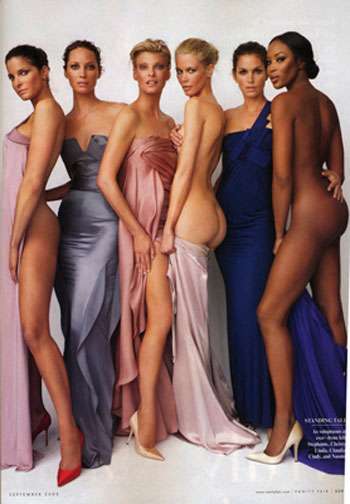 Brown lipstick is just so '90s but in the best way possible. When you envision brown lipstick what do you see? There are two ways to see it. You might think of a seriously dark brown lip pencil with too-light-lipstick but we want you to picture the supermodels of the '90s. Think Claudia Schiffer, Elle McPherson, Christy Turlington and Cindy Crawford. These girls rocked brown lipstick for that decade and immortalised the look forever.
We love this colour on Cindy Crawford. This look is totally wearable now too. The colour is flattering and beautiful. You can wear it with almost any eye makeup look and we love big voluminous 90's hair to complete the look.
Advertised
 

View this post on Instagram

 
Claudia Schiffer rocks her light brown lips here too. The colour is perfect for blondes and brunettes so nobody should be afraid of wearing it.
Brown lipstick has been given a modern twist. You can wear it as pale or as dark as you dare. If you're not used to a dull colour you can go for a brown with a hint of pink in it to make it a bit easier to wear. Pinky brown will look better on fair skin tones. Darker or ore olive complexions can try out a brown with a hint of orange in it or can go all out with a matte liquid lipstick in chestnut brown.
Advertised
Is it a look you'd wear now or should it be confined to our memories?