 This lipstick will take you out of your comfort zone, but you will get all the compliments.
I went out of my comfort zone with a lipstick this month. My go-to for the past while has been an utterly gorgeous shade of red from Gucci's Ecstasy Shine range. I sadly can't tell you what it is because I wear it so much the number has smudged off, but take my word for it - it's gorgeous.
The Gucci Ecstasy Shine range is one of my favourites from over the past few years. The pigment is good, but the texture is moisturising and balmy. I've been using it like a balm since I got it when I should probably be saving it, but it's too flattering and easy to use to give up. Except that I have given it up - temporarily - but only because I keep on getting compliments when I wear this lippy.
It's from the Buxom Va Va Plump range and the shade I've been wearing is in the brightest pink (Kiss & Tell).
Buxom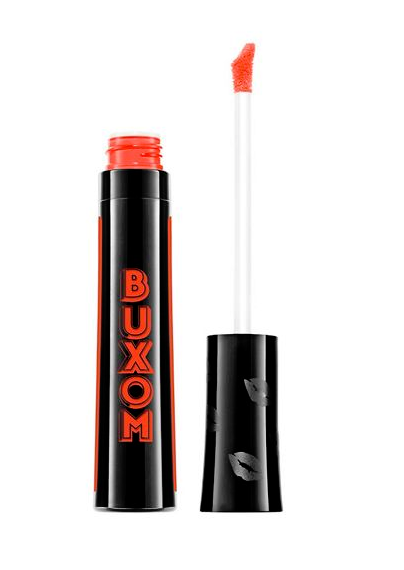 Advertised
€18
From the pic above, it looks orange, but on my lips, it's a neon pink. It's not as easy to apply as the Gucci, especially on my miniscule smackers - I have to be very careful or it gets all over my face (as I found yesterday when I arrived into work after a very breezy walk). If you have weird lips like mine that curl into your teeth without you knowing, it stains them all. But apply preciously and you have got a long-lasting colour that doesn't budge for hours.
While I appreciate the long-lasting texture, the matte-effect while somehow plumping up the lips as well (that's the point of the range), it's the colour that gives me the compliments. It's more daring than a red but it's very now, too; pink is having a major moment.
What colour to do gravitate towards when it comes to lipstick? Are you ready to wear the brightest of pinks?