 When you can buy an entire work outfit from one store, you know they're doing something right.
Beaut HQ moved offices this year and the move was a Godsend for my bank account. We were two minutes away from the Penneys flagship store, and as you can imagine, I was in there daily. Now, I can only pop in when I'm in the area, which doesn't happen very often. Except for this week, when I was in there twice and managed to spend about €10,000. You know how it is.
A trip to Penneys means a stock-up on knicks and socks and tights; makeup wipes (for hands!) and cotton pads; a few pieces of trend jewellery; maybe a bag. Then, the floorplan is your oyster. I think this year's autumn offerings are really great in most high street stores, but Penneys just has reams of stuff to try. It is impossible not to be tempted by the big jumpers and blanket scarves and pinafore dresses, etc., etc. But, it also has plenty of work-appropriate clothes that are pretty much irresistible.
Today, I wore this striped dress, the autumn version of that striped dress, with the second pair of cone boots I bought from the store, and as soon as I took my coat off, the compliments started dropping.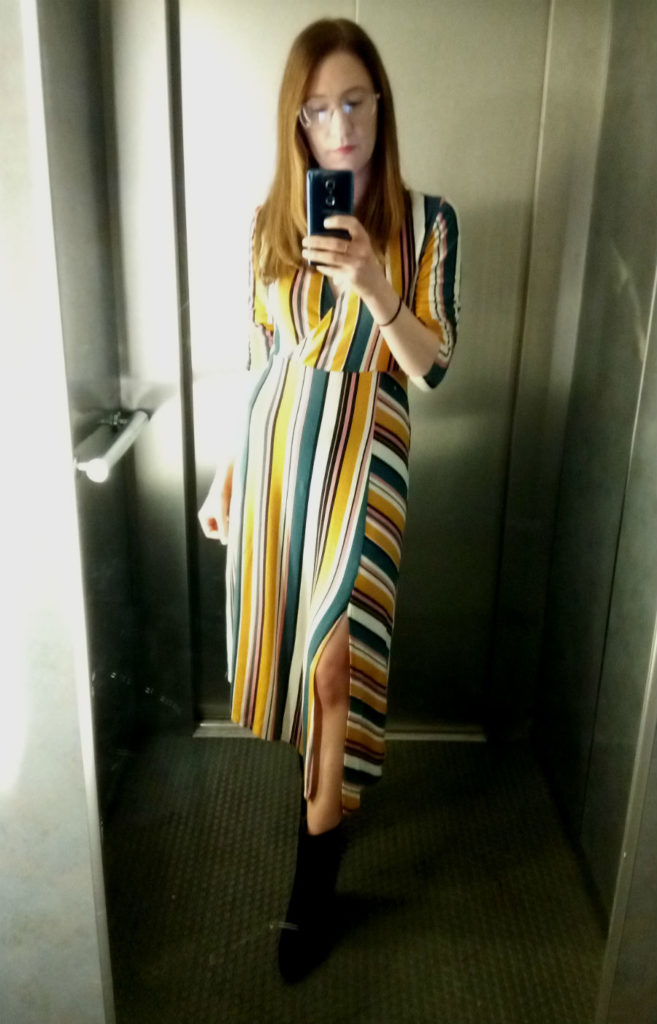 Lift Selfie!
Advertised
The dress isn't on the Penneys website, hence the blurry pic above (hey, our only full-length mirror here is in the lift, and it was moving.) But here are the boots, which also come in a delightfully autumnal rust colour and grey, too.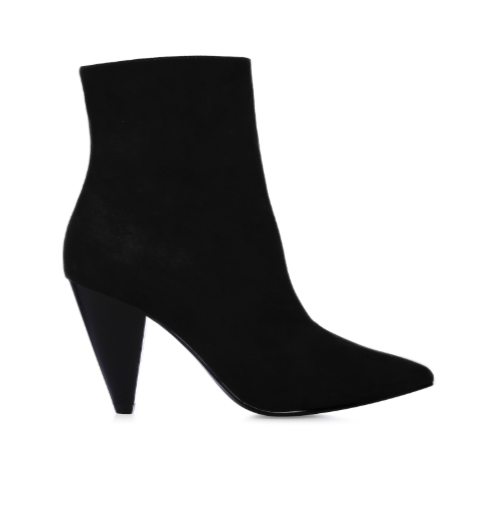 Black Cone Heel Boot €17
It is risky, buying your workwear from the most popular shop in the country. But, then again, I bought a work skirt in Stradivarius at the weekend (mid-length, snake print, buttons, two slits), and one of my office pals was wearing it today. High street life, eh?
Do you wear Penneys clothes to work?