 We recently featured Rimmel's new mascara offering, which is pretty good. Now it's L'Oréal's turn.
Their new Volume Million Lashes So Couture (Jaysus, mascara names get longer every year) looks promising. It promises refined volume, not to clump, and not to create stiff lashes.
This mascara is essentially for volume, so don't expect too much length from it; it promises to create big, luxuriant lashes.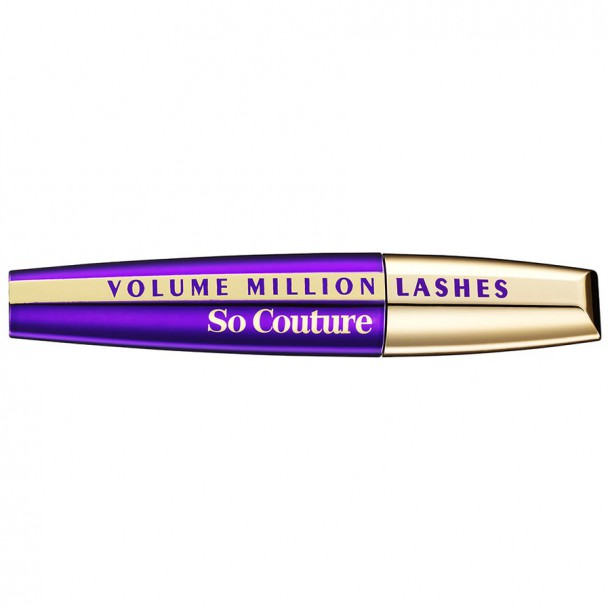 When I saw that it had a rubber applicator, I was disgruntled. Nothing gruntles me quite like a rubber applicator (yes, Mammy, I know gruntled isn't a word...).
However, I'm very pleasantly surprised! The little bristles actually distribute the formula evenly, and it doesn't clump. As I write this, I've been wearing this mascara for twelve hours. I look worse for wear, but the mascara looks great! It's very pigmented and you can wiggle the brush right down into the root of the lash for even distribution. I haven't had any falldown or smudging.
Advertised
It thickens individual lashes without clumping to create a more dramatic look. You can layer it, and it still won't clump. Don't go crazy, obviously. Five coats, and you WILL look like spiders are attacking your eyes. But it won't be the mascara's fault, you glutton.
If you're in the market for a volumising mascara, you could do far worse than this one. It's available from Boots and pharmacies across this fair land for €11.99. It won't give you that false effect but it does make the most of what you've got.
Are you liking the look of this, or is it leaving you (and your lashes) flat? Share your thoughts in the comments!