 We're all familiar with the iconic green and pink Maybelline mascara, Great Lash. I even remember seeing this in my Mom's makeup bag back in the day. With much love to Mammy, she can be a touch clueless when it comes to makeup.I specifically recall her scandalised expression when she found the makeup bag she'd used in her twenties and discovered that the mascara had dried out. Apparently, mascara SHOULD have the shelf life of dehydrated apocalypse bomb shelter food. So forgive me if I don't model my mascara choices after Mammy's.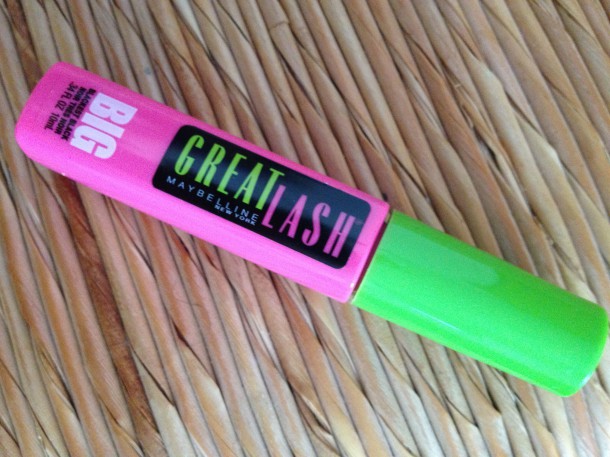 Whether you like the original mascara or consider it a naff real-time flashback from the eighties, you probably know of it. Maybelline have reformulated this relic/treasure (depending on the nagle you choose to look at it from), and released a volumising version.
And you know what? It's not half bad! This definitely won't give you enough volume to take you into evening, but it will give you respectably puffed-up everyday lashes. I'll be honest - it could be more pigmented. It certainly boasts none of the deep onyx black hue or inflated volume of my beloved Armani Black Ecstasy Mascara, but it does make a nice everyday addition to the makeup bag.
Advertised
My lashes still  have quite a bit of lift from the LVL Lash Lift I had a few weeks ago, so much of the volume is due to that. If you like a slightly bigger than usual natural look for day at a price that will barely make a dent, then this is the one for you.
Maybelline Great Lash Big is available across this fair land now at €7.49. For under a tenner, you could do far worse.
Do you remember this from back when? Will you be trying this rebooted version, or do you think this fellow belongs in the past? Share your thoughts in the comments!