 Who doesn't love a luxurious body cream? Everybody needs it and nobody really likes buying it for themselves, so we reckon it makes for the perfect budget Mother's Day present.
After the cold snap last week, everybody's skin is basically parched. If your hands aren't like sandpaper and your lips all chapped, then you are one of very few. Going from harsh freezing elements outside into dry, central heating really dries out our skin.
You know when you take off your black jeans and you can actually see flakes of skin everywhere? Yeah, it's that bad. At this time of year, we should be preparing for summer but, hey! It's Ireland. While the cold weather is here you need to take extra good care of your skin - body and all. Daily moisturising after your shower is the only way to avoid someone seeing your scaly ankle peeking out of your trousers. And do I need to state the obvious? Drink loads of water to keep hydrated.
This body cream is a body cream with a difference. It's the Human + Kind Body Souffle. We love it because it's Irish, it's natural, it's cruelty-free, it smells amazing, it's super hydrating and most importantly it's fifteen flippin' quid.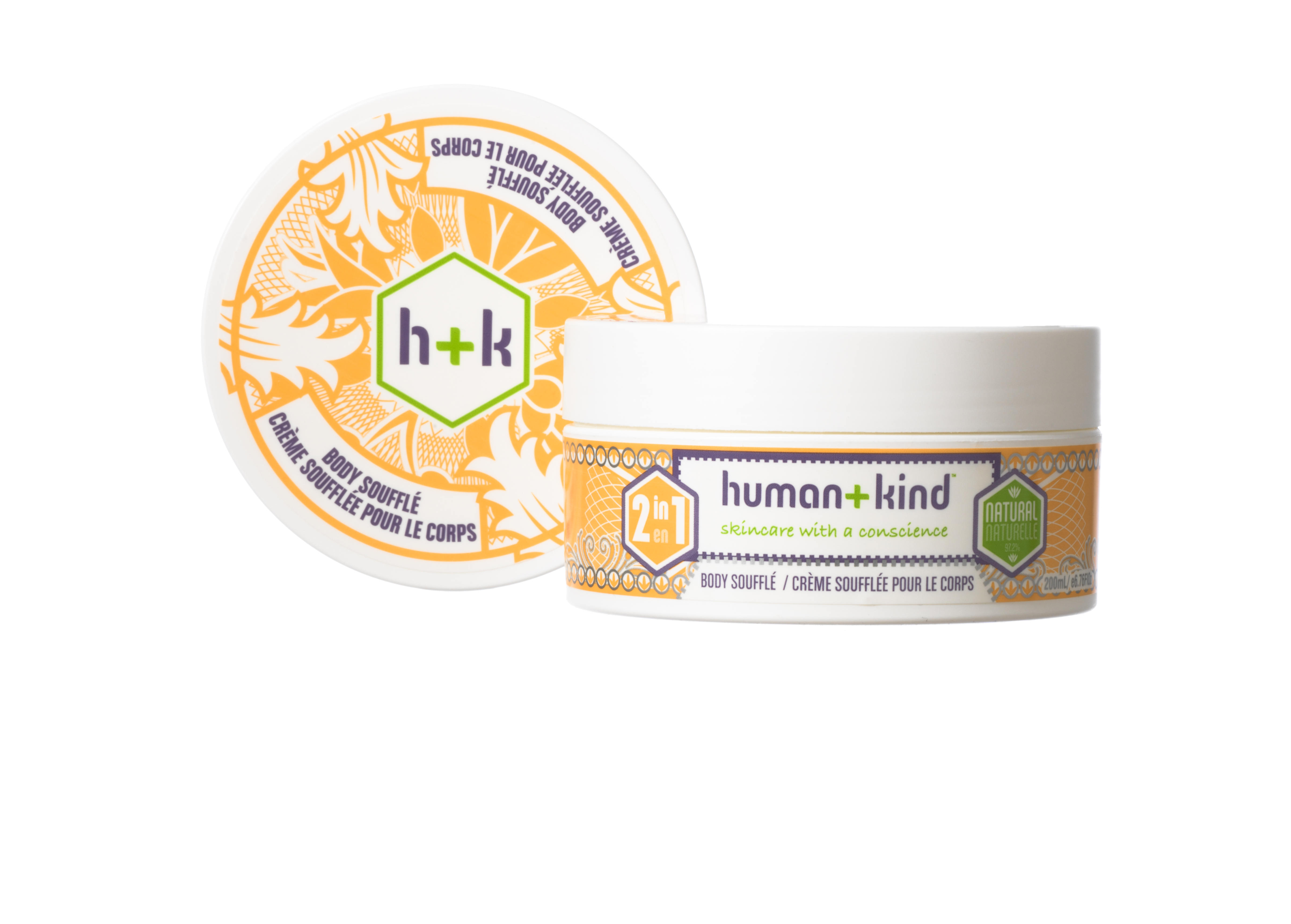 Advertised
Human and Kind Body Souffle €15.45 
All I look for in a body cream is something that is a treat to apply. It needs to smell delicious to make the mundane task of rubbing cream into your whole body a little more attractive. This smells divine and absorbs well which is also a plus. I don't enjoy standing around 'drying'. It has shea butter and apricot kernel oil in it to give your skin ultimate comfort and hydration.
If there's a mum-to-be in your life at the moment, this could be a lovely little touch to give her on Mother's Day. This cream is also great to rub all over a pregnancy bump to keep the skin supple and hydrated and prevent those stretch marks from appearing.
We reckon this is an all-rounder that would be perfect for mums. Do you think this says 'go pamper yourself mum' or is it a thoughtless gift?