 Don't tell me that you don't recognise this scenario - you wake up to that familiar grinding agony that feels like your womb is making a concerted effort to escape from your body. This is never a welcome sensation, but you drag your aching carcass out of bed and head to the mirror (because you are a masochist) to assess the damage. And there it is; sure enough, you have 'period face'.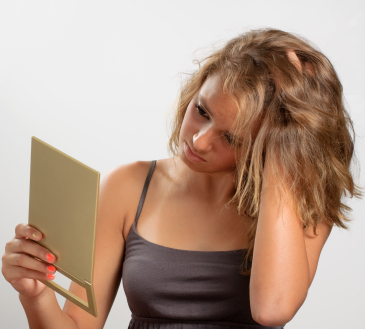 Yes, it's a thing. It seems bizarre to me that women generally don't alter their skincare during these few days a month - our skin is different and has different needs. It will punish us less if we give it what it wants.
We're all used to our bodies looking slightly different (i.e. worse) and feeling sore and sluggish and possibly vicious if anyone asks us a question. But oh, the face. Puffy, distorted, and reminiscent of a mole made of some sort of dough. Beady, squinty mole eyes in the midst of a batch loaf. That's it. Ugh.
So, here are some sensible products you can use and things you can do to combat this dreaded condition. Spread the word; period face is treatable!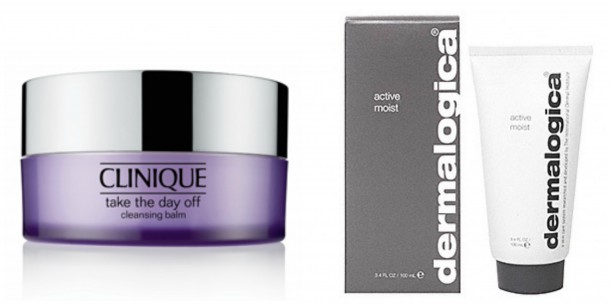 Clinique Take the Day off Cleansing Balm (€28)
This is an old favourite of mine. When the moon be full, I'm extra sensitive to smelly products, and this one is completely innocuous, unscented, and has a very pleasing texture. I'd recommend a through facial massage with this in the morning to get any lymph moving and depuff your agonised, menstrual face.
At any other time of the month, I'd use an oil for facial massage, but crazy hormones make a lot of us extra-oily, so that's the last thing we need. This balm emulsifies nicely in water to leave skin lovely and clean (and not oily!).
Dermalogica Active Moist (€40.99)
Advertised
This moisturiser is targeted at skin that has a nasty habit of overproducing oil. Mine does this anyway, but at this time, it's even worse. This oil-free lotion is great for hydrating the skin without bothering oil production. Skin can often become impossible during menstruation - extra oily, but tight and dehydrated. This moisturiser is ideal for those with breakouts or hormonal acne. Don't put up with that crap - show it who's boss.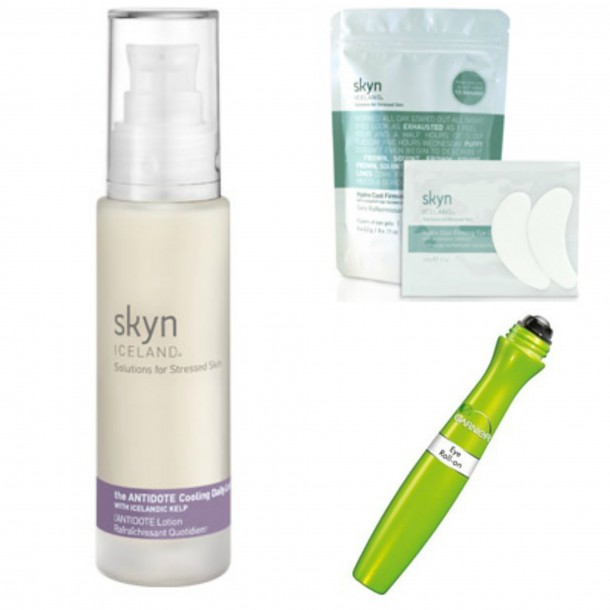 Skyn Iceland Hydro Cool Firming Eye Gels & Skyn Iceland The Antidote Cooling Daily Lotion (€52 as part of a kit)
Eyes are always the giveaway - puffy, gritty and generally dead. These eye gels are great - pop them on for a lovely cooling sensation that will calm and depuff your beady mole eyes. The cooling lotion has a similar effect on the face. It's great for oily, acne-prone or red and angry skin  and will help to bring down any bizarre and enraging lunar inflammation.
These two products are available as part of the Saving Face kit, available from Marks and Spencer Beauty Halls. The kit also includes an eye pen, a cooling face wash and a skin peel.
Garnier Caffeine Eye Roll-On (€13.69)
A more affordable alternative to the Skyn product, this roll-on has a metal applicator that cools and soothes your hormone-ravaged eyes. And caffeine can't hurt.
Some more obvious period face aids are using eyedrops, obviously, and keeping two teaspoons in the freezer to give your weirdly squinty, dead eyes what-for. Drink lots of water, eat whatever the hell you want, and remember that if men menstruated there would be legislation for four days' leave from work every month...
Join me, ladies, in discussing the horror of period face. Thoughts?
Advertised