 This week in our beauty countdown to Christmas, we are starting an express skin treatment journey. Makeup will look so much better on well-conditioned skin so starting this week we're preparing the perfect canvas for Christmas.
Last week, we started treating our faces and bodies with creams and this week we're going to up notch up the skin game. With seven weeks to Christmas, there's time to fit in a couple of facials. Ideally, we should go for a facial every other month, so we have just enough time (and money) to fit in at least one before the party season.
Now, which one to choose? There are so many different kinds of skin treatments these days. You can try IPL, needling, microdermabrasion, dermal peels or just a run-of-the-mill facial. We, though, are going for a dermal peel facial. A skin peel is a method of resurfacing your skin. The facial can minimise the appearance of pores, even out skin tone, brighten, reduce redness and decongest the skin. Depending on the strength of the peel and the active ingredients, there will be different after-effects. That's why we're starting now. The time between now and Christmas will give your skin time to recover, in case of any irritation from the treatment. Sometimes you will experience some peeling skin or red patches after a skin peel, so it's best to do it in advance of an occasion.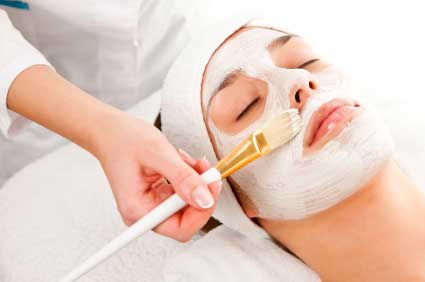 There are lots of types of facials that you can choose from, but just remember that you can't make massive changes in just a few weeks. Choose the main thing you want to improve and target that first. You could go for an anti-ageing treatment if you want to smooth your skin. Or if high colouring is your concern, there are treatments specific to that, too. If you are still unsure, visit your skin clinic and ask for some advice. If you explain your main skin concerns to your therapist, they should be able to recommend the treatment best suited to you.
This year, we've tried out a few facials. Our reviews might come in handy for when you're choosing your own.
Advertised
SkinCeuticals at the Marker Hotel
The DMK Enzyme Therapy treatment
Decleor White Petal facial at Claudine King Brows and Beauty
The Eminence Facial at the Anne McDevitt Clinic
Advertised
How are you preparing for the festive season? Are you staying under the radar like we are?