 This is the LBD to add to your LBD collection. It's a maxi dress with maximum style potential.
OK, so it's isn't quite an LBD, in the traditional sense. It's more like a Long Black Dress, but it's tight, so it's little too, kind of. Regardless, it's really frickin' handy and you'll be glad to have it in your wardrobe. The beauty with a dress like this is that it is pretty much a blank slate that can be styled in multiple ways. But, like all good 'blank slate' dresses, it's not too boring to wear it on its own. This is the kind of dress I do wear on its own with statement earrings and heels. It's the type of think Gwyneth Paltrow might have worn in the nineties.
See the black dresses you can totally wear to a wedding!
New Look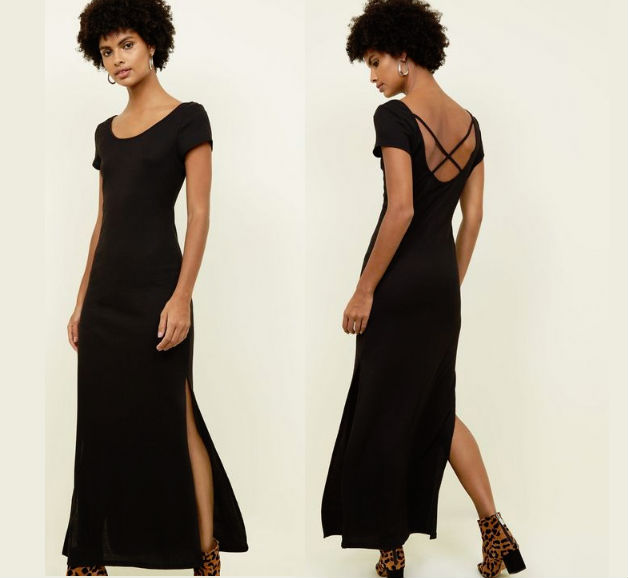 Black Cross Back Maxi Dress €22.99
Advertised
This season, it's all about a bit of length and a little bit of leg. No dress or skirt you purchase should be without a slit. This dress has the goods, as you can see, and it's also ready for a whole heap of layering. I've been following this style trick all October and it would definitely work with this dress, too. I like the thought of it with runners and a shirt and lots of necklaces to layer.
If you can't bear the thought of any skin exposure and can't be bothered with layers, this black dress from H&M could do the job. You can wear it with tights if you're cold of leg and you can wear it to work, too.
H&M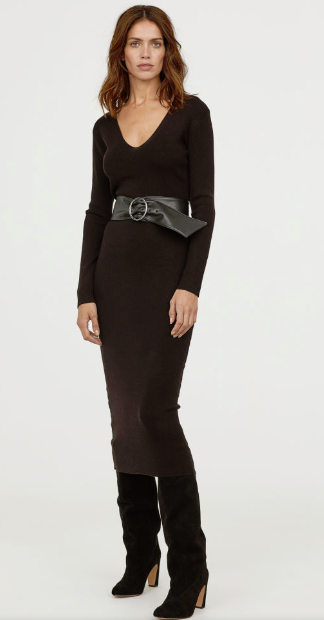 Advertised
Both dresses are simply handy. If all else fails, you know you'll have yours as back-up. What's your go-to outfit at this time of year when you hate everything in your wardrobe?