 Alexa Chung. Who can fault her? Ok, many do for various reasons, but it can't be denied that she has done wonders for the British fashion industry; at this stage, she practically is the British fashion industry.
Her trademark sexy tomboy style is the most copied personal look ever (probably), and because she borrows from all eras, she really is the perfect choice as curator for the M&S archive collection, which travels through the forties to the noughties, reimagining classic staple pieces. Archive by Alexa covers a lot of ground, and the full range is large, which is great, and it's fairly reasonably priced. The cheapest 'item' is actually a t-shirt two pack that costs €29 while the most expensive is the Frances trench coat at €135.
It's not going to be to everyone's tastes; some might say it's a bit thrift shop or kind of basic, but we love it and want it all. However, here's our handy five piece guide.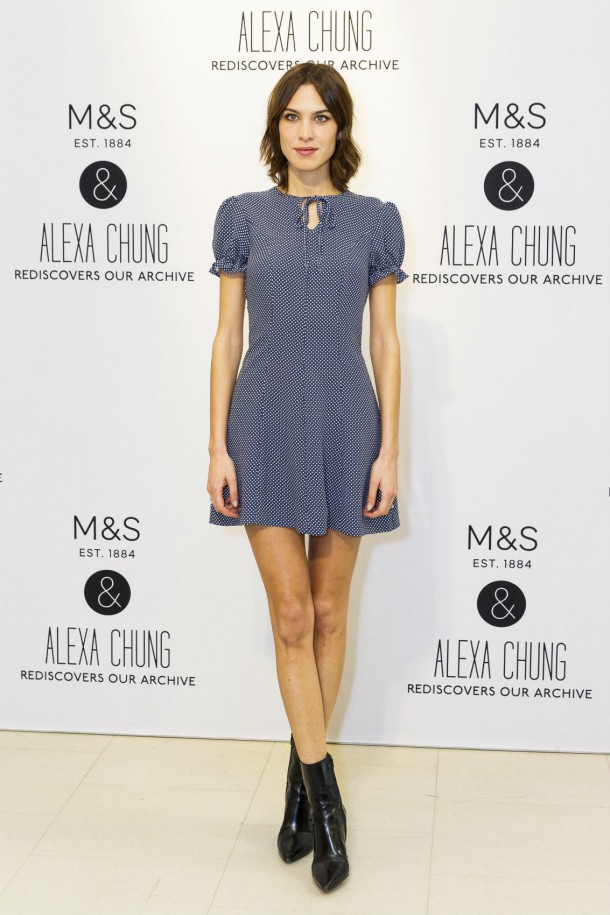 The Elsie is cute and flirty, and while it's a little girlish, it looks amazing on Alexa and she's in her thirties so it will definitely suit us too. Definitely. Seriously, though, this is summer brunch wear sorted.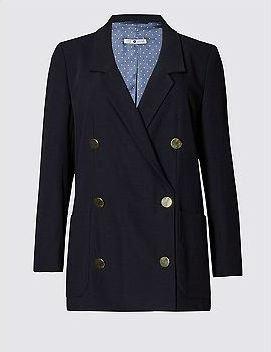 And you can throw this jacket over it when it gets chilly! We recognise this jacket from the pages of Bunty, as worn by The Four Marys and that's why we want it. That, and it will go with everything in our wardrobe. Who needs a bomber jacket?
Advertised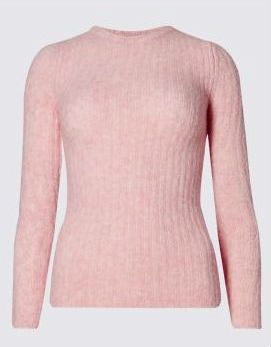 Our Aunt Teresa had a collection of jumpers just like this one back in the early '80s, but we don't think the Myrtle will be quite as scratchy. Back in the day, the Myrtle was a polo neck, but Alexa changed it to crew,  "so you can wear it year round," says she.
The Harry Blouse (also available in ivory) €53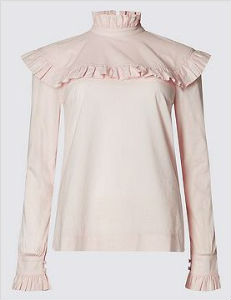 We all know by now that the fancy blouse is a wardrobe must-have. Will you be getting the Alexa endorsed one too?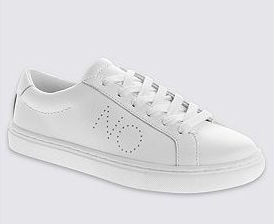 You only need one type of sneaker in your life, and that's the all white one. The other foot says yes. How delightful!
The entire collection is on sale in Marks & Spencers now.
Advertised
What's your favourite piece?