 Having a price limit when it comes to your bridal gown isn't a big deal. These magical wedding dresses cost under €500 and are beautiful to boot.
The term 'budget bride' is reductive. The expectation to spend all the moolah - from yourself, your friends and family or society itself - needs to be eradicated in 2019. Of course you want to have an amazing day, and the type of wedding you want will have varying price tags. But, it doesn't all have to cost a fortune. The price of your dream wedding could actually end up surprising you, if you do your research.
See the best wedding films for every bride to get in the zone.
I remember bridesmaid dress shopping with my friend who had got to the stage of buying things for the wedding without even asking the price and I fully expected to go down that route myself. Luckily for our bank balance, my now husband didn't. We ended up with a wedding that people still talk about (for the right reasons) and it cost nowhere near the national average of a whopping €24,427. We didn't put ourselves in debt for the sake of a big day, and yet everything was as Big Day-ish as our higher earning friends.
Get inspired by these engagement ring trends through the ages.
I've known people to spend thousands of euro on their wedding dresses and I've known people to spend less than one hundred. All of them looked, acted like and were beautiful brides. Don't be afraid of not doing the 'done thing' if it's not the right thing for you. If you're lucky enough to be able to afford an expensive wedding dress, go right ahead. But if you're hoping for a more modest price tag, there are plenty of dresses that suit the cause and are still utterly gorgeous.
Here are our picks.
ASOS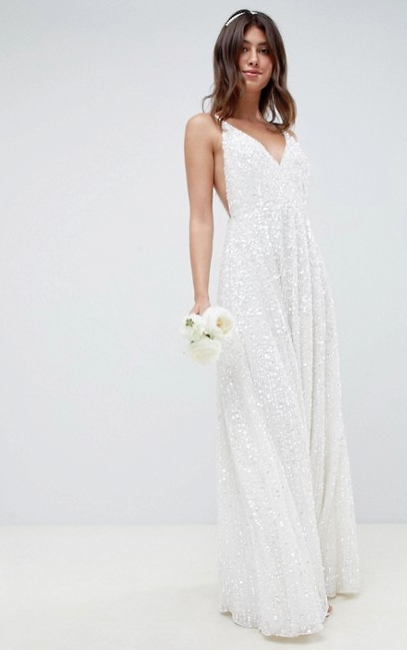 ASOS EDITION Sequin Cami Wedding Dress €248.85
EDITOR'S PICK: I absolutely adore this dress. It has an element of cool about it and is just perfect for the spring/summer bride. Edgy but pretty.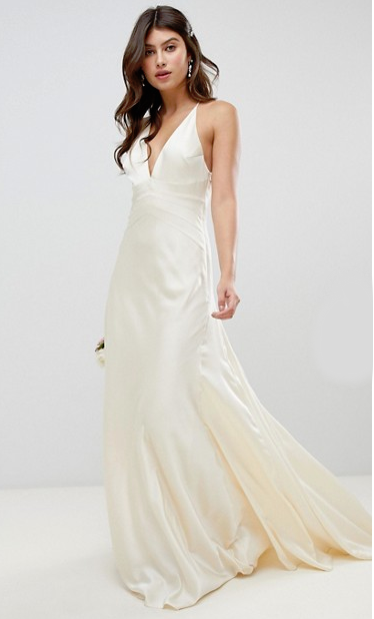 ASOS EDITION Satin Panelled Wedding Dress with Fishtail €131.34
Oxendales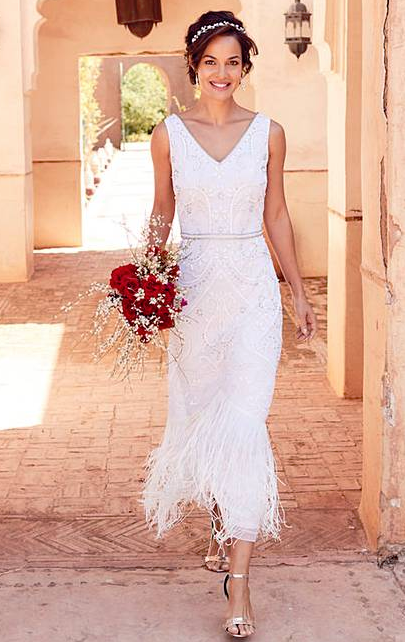 Joanna Hope Beaded Bridal Dress €110 was €272.50
Debenhams
Advertised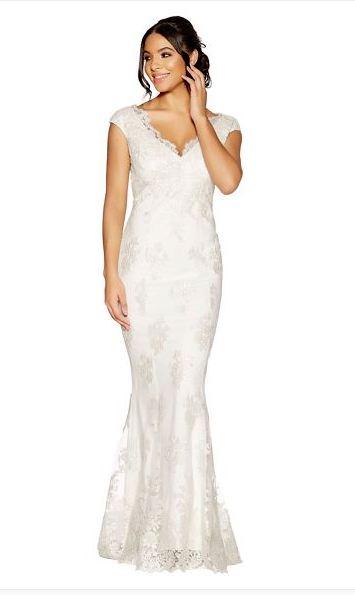 Quiz Clara White Lace Fishtail Bridal Dress €71.99 was €144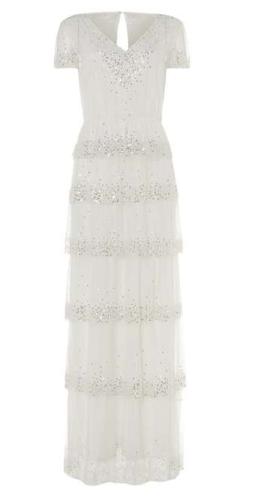 Phase Eight Nyelle Layered Bridal Dress €254 was €515
Next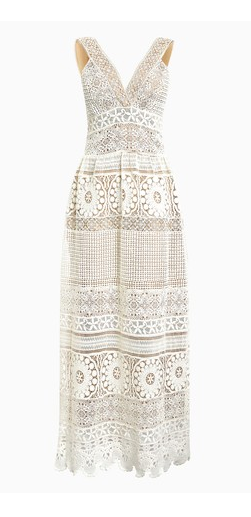 Ivory Crochet Lace Bridal Dress €336
H&M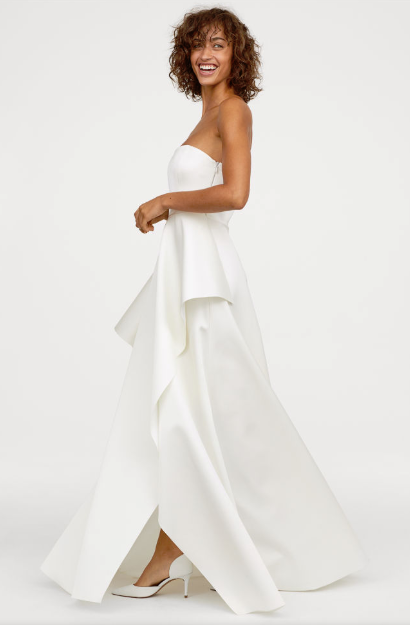 Topshop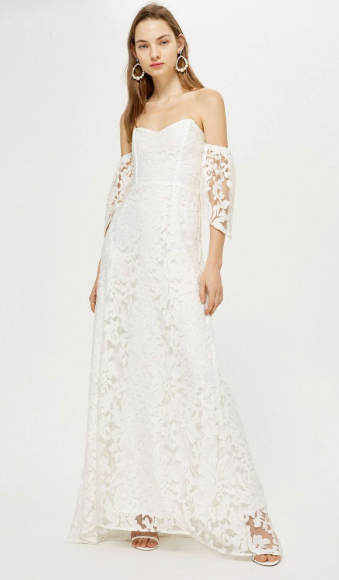 Bardot Bridal Gown by Flynn Skye €140 was €360
Brown Thomas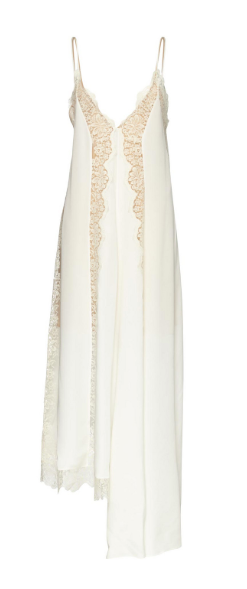 Advertised
When it comes to weddings, do you think it's worth flashing the cash?