 It took us a while to put our finger on it... no, really it did. As we watched the red carpet at the BET Awards, there was a theme that we couldn't quite place in all the outfits that paraded past our eyes.
Then, it was like being hit over the head with a massive boob - everyone who should've been wearing a bra, wasn't. And those who were good enough to wear bras had to proudly shout it from the rooftops.
There's not a lot of analysis or conjecture required for this article. There are basically four categories: very proud bra wearers, those who embraced their pendulous side, someone who decided to keep it real, and lastly someone who managed to crawl inside CP30's head.
Shall we take a closer look? Go on, then. But we do advise wearing goggles - someone is is danger of having their eye taken out here.
Bra brigade
FIrst up, those who decided to wear The Bra (though some are in need of our expert fit guide).
Here's Faith Hill, who loos like she's wearing a fake torso, such is the differing skin hue...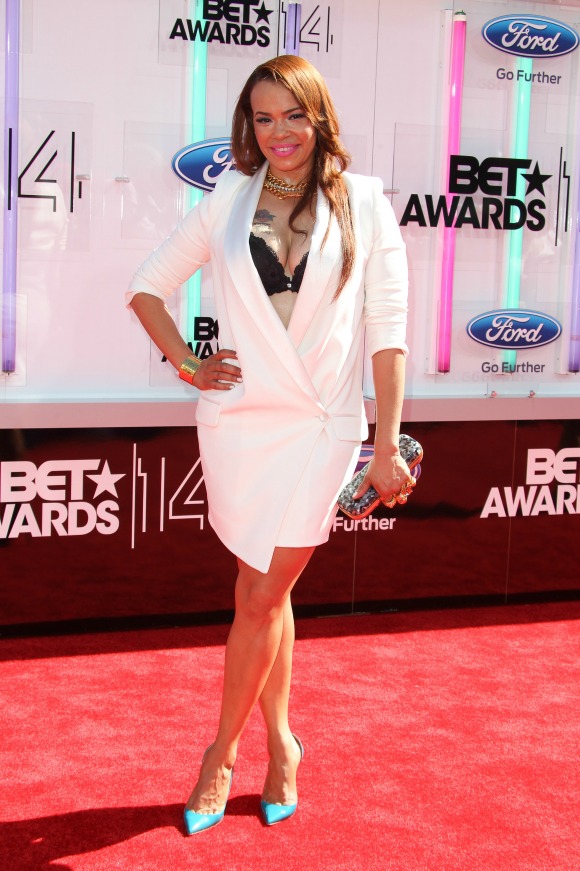 And Laura Govan... who's resembling a really uncomfortable Kardashian.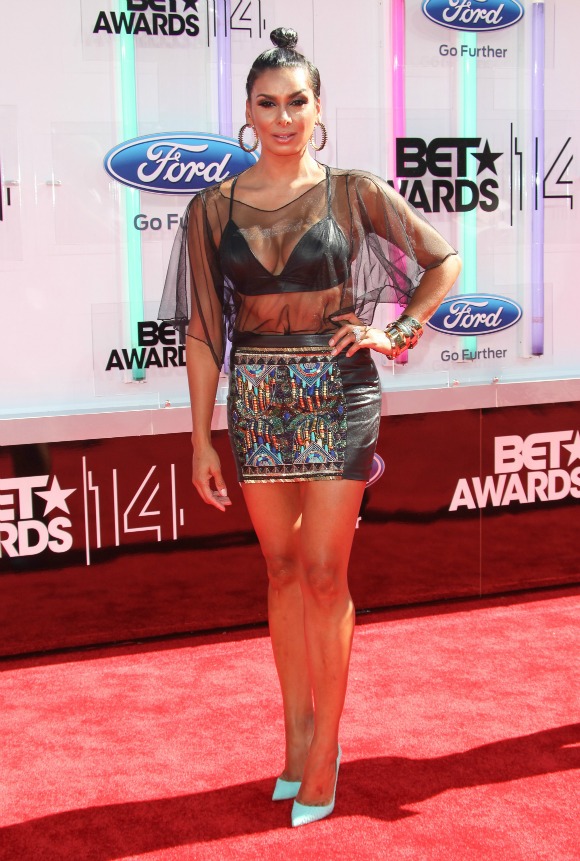 And Zendaya, who everyone is talking about today given she's just dropped out of portraying Aaliyah in the deceased singer's biopic.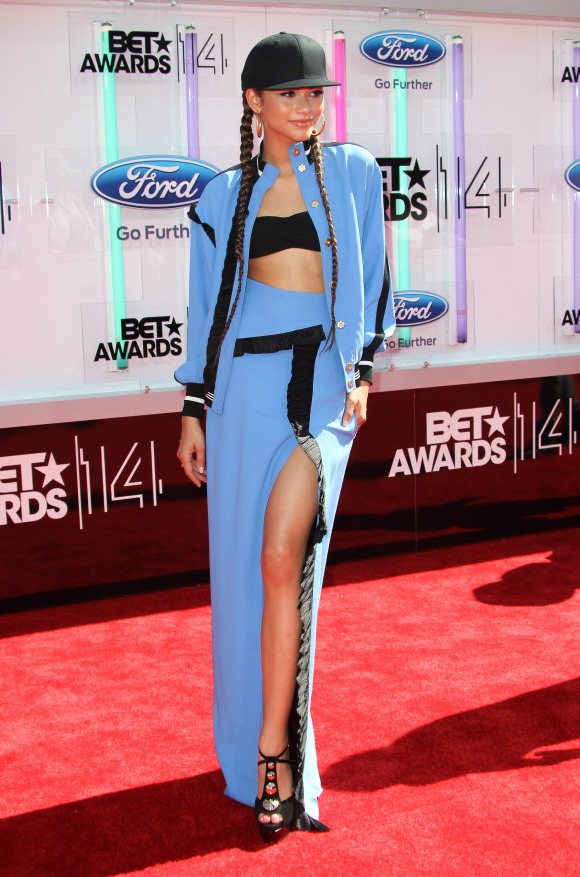 Those who didn't wear bras, but possibly should have.
Advertised
Hellew to you, Ashanti, Adrienne Bailon, and Tatyana Ali off Fresh Prince of Bel Air. My, how the latter has grown.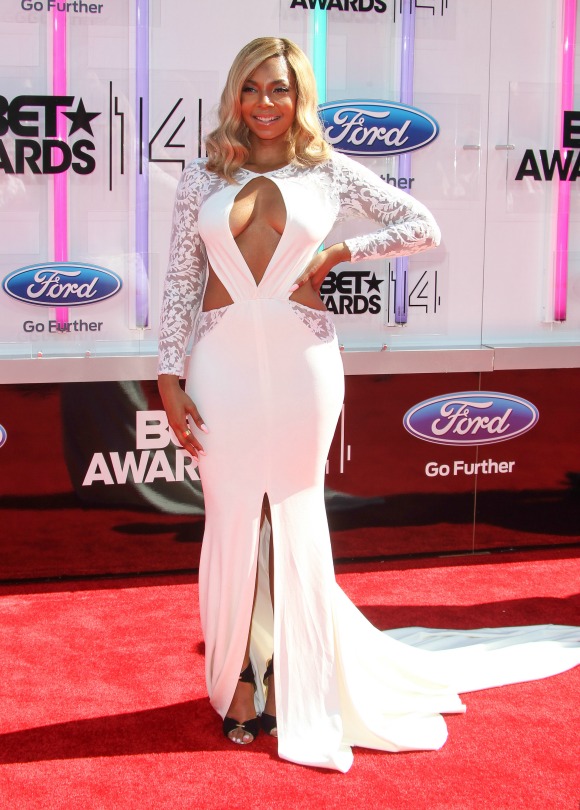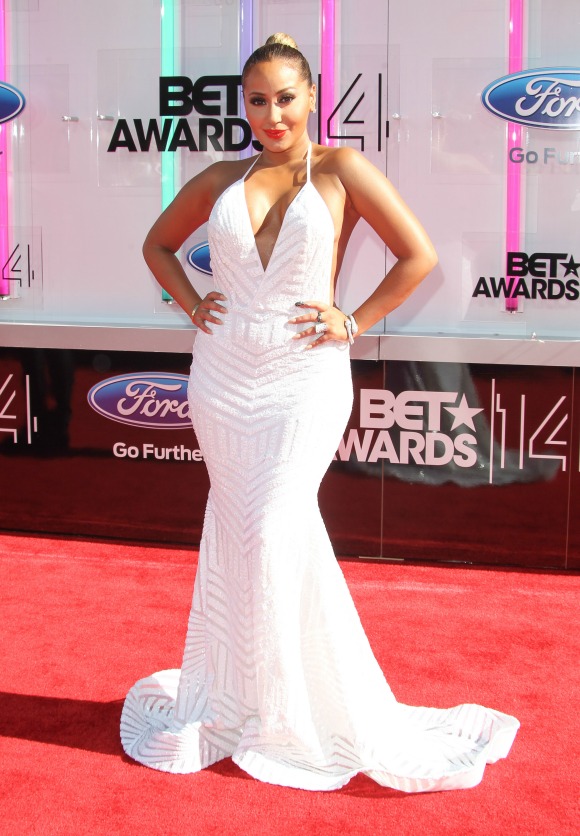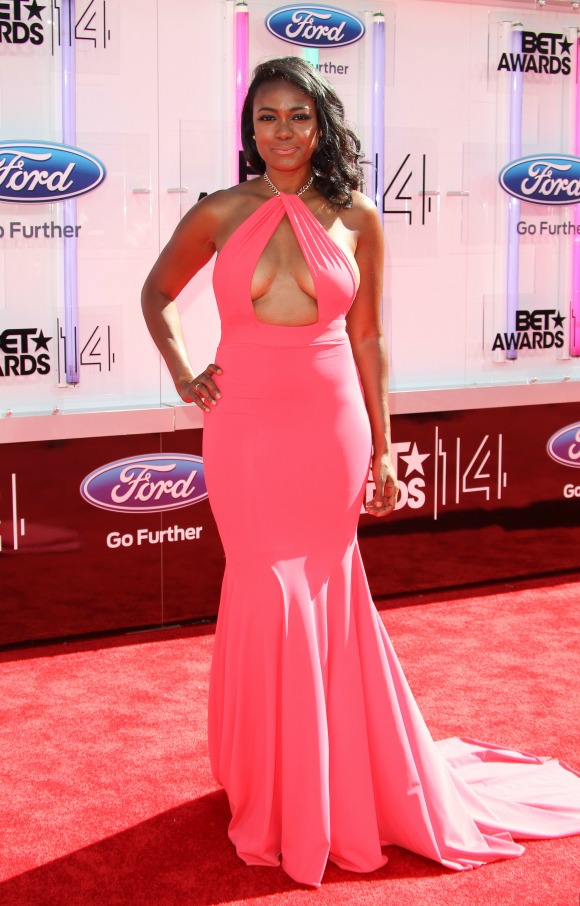 Surprisingly Paris Hilton is one of the few who managed to pull off the 'barely there bodice' look. We're guessing that's because Mother Nature was marginally more measured when doling out the breasticles when it came to her.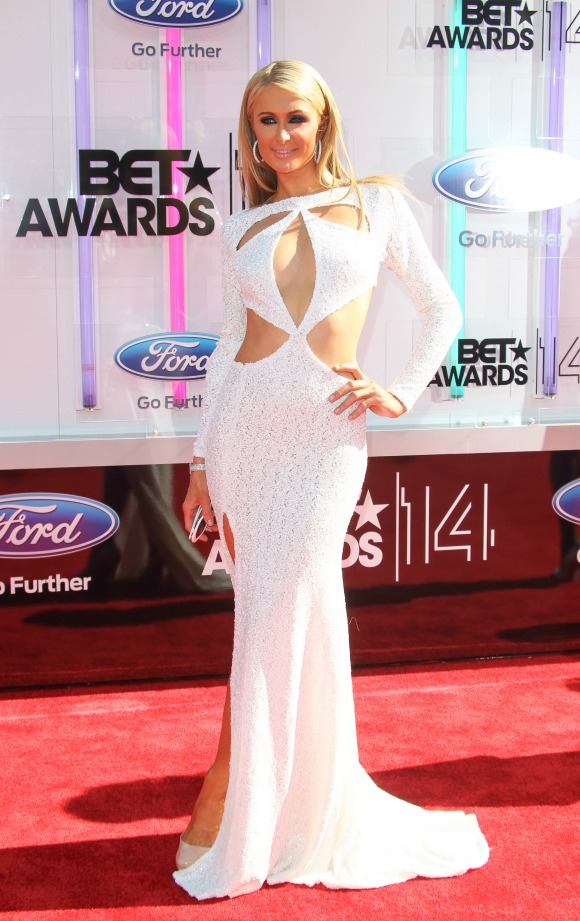 The one person who pushed the boundaries
Brand new mum Kerry Washington broke all kinds of moulds by opting to sport a very cute floral number.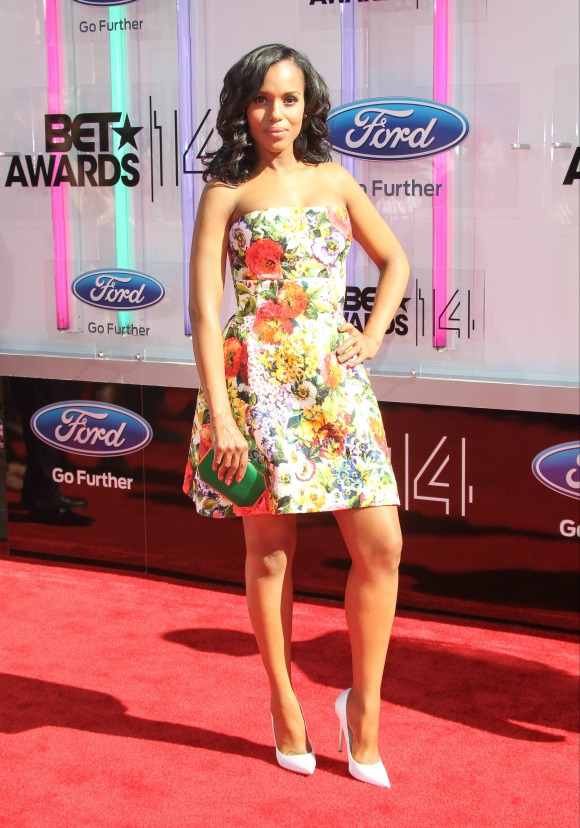 The person who crawled inside C3PO's head
Keke Palmer went all out by discarding both her bra and pants. Her reaction is obviously to an invite to sit down.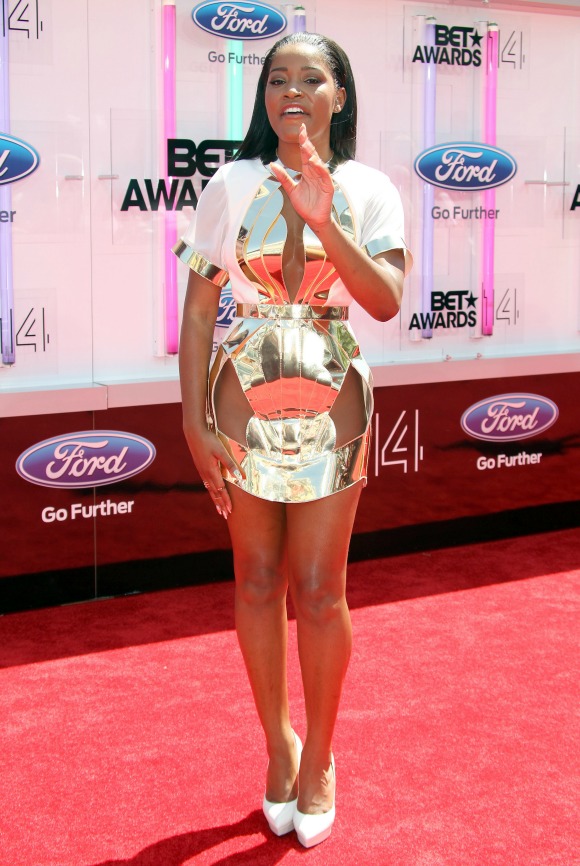 Advertised
In short, everyone needs to be a bit more like Kerry Washington.
What do you think of the BET style? Do you find the cute florals refreshing on the runway? And did anyone lose an eye?