 If there is one fabric that makes its way back into our wardrobes winter after winter, it's gorgeous, buttery-soft leather. Now, I'm not saying we should all rush out there and pick up a pair of leather pantaloons but there are easier ways to wear it without looking like you are Liz McDonald on her way to join her Hell's Angels crew.
Only the very lucky few should wear leather trousers of any tight variety - it's an actual skill to be able to pull them off. And that refers to both wearing them with aplomb and removing them without having a Ross and talcum powder moment.
If you want to rock leather leiderhosen, then why not opt for a relaxed and loose pair? No, we're not talking morphing into Kanye here, just a more casual cut to flatter our curves a little more.
Advertised
Or the trusty leather jacket will never go out of fashion. Try it in a gorgeous dark olive like Gwen Stefani to channel winter without the black (red lip optional).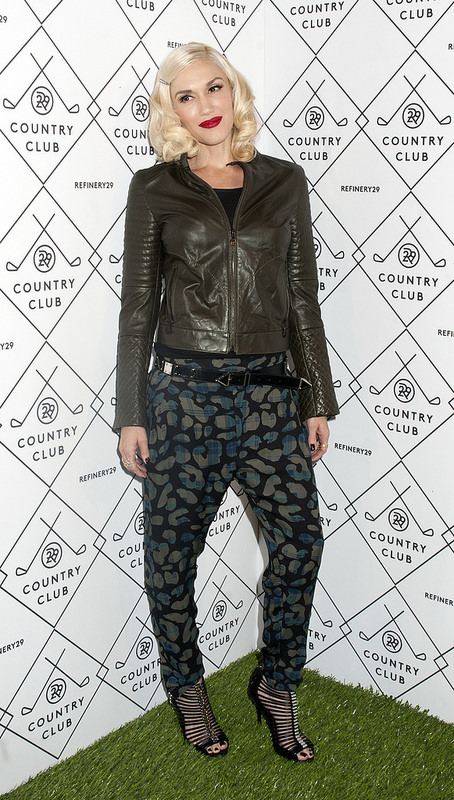 Or if you want to keep on-trend with pastels, Stephanie Pratt has a lilac option.
Who in our gallery do you think wears it best? Are you a fan of leather of do you prefer to keep it to footwear and accessories? And if Liz McDonald is your style icon, then I demand that you tell me all about it.
Advertised