 Promoted Style
Gigi, Alexa and the Jenner sisters all love Coachella, but not as much as H&M. When you think about it, the two were made for each other. H&M is already the go-to store for festival fashion, and the Coachella Valley Music and Arts Festival is the hottest ticket of the summer; the upcoming co-branded collection just makes sense.
When it's summertime, the living is easy, especially during festival season and the #HMLovesCoachella collection reflects that, with easy-to-wear iconic pieces like printed jumpsuits, denim cut-offs and folksy blouses, not to mention floppy hats, cool sunnies and flat boots. Guys get printed tees and Bermudas - boyfriends, prepare to share!
Our favourite pieces in the collection scream versatility - we'll be wearing these babies to work, for play and at Coachella (or a festival closer to home if we must).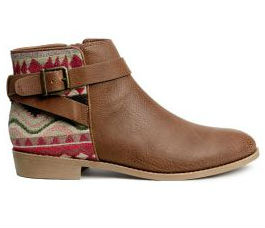 You and we both know our summer is not all dry earth and split stones, and this is the perfect boot for that summery vibe without exposing your entire foot to the elements.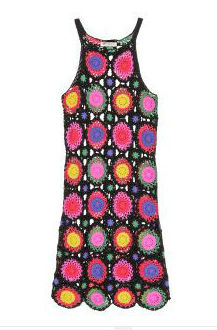 Look familiar? Think back at your mum's photo albums from the '70s; she probably had one just like it. That vintage vibe is exactly what's called for this summer, and fling a denim or faux leather jacket over this beauty and you're set for any evening occasion.
Advertised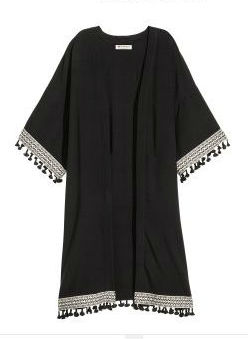 Fashion girls love black - winter or summer - so it's about time a fabulous summery cover-up came in our favourite non-colour.
Dress with fringes €24.99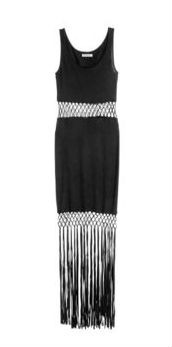 The perfect piece: wear with heels for a night out, sandals during a sunny day and those boots for any time in between.
This summer, it's not about looking like everyone else, it's about wearing what you want, how you want to wear it. Summer is the one time of year when we can truly be free with our style choices, and with freedom comes a helluva lot of fun.
The #HMLovesCoachella collection hits Irish shores on April 31st; find your nearest store here. 
Advertised