 Holly Willoughby wore a V by Very skirt that's available now from Littlewoods Ireland, and it may be the one piece you need for winter
I've taken to inspecting Holly Willoughby's Instagram. Daily. She posts pictures of the outfits she wears on This Morning, and her fans have a lot of opinions on them. Scrolling through those comments is like the reluctant compulsion to read comments on The Journal articles. You know they'll make your blood boil... and that's why you do it. Torturing oneself is a national pastime.
For the most part, people admire Holly's clothes. A frequent topic, though, is her weight. The fans declare she has lost too much and she needs to get her curves back. Eurgh. Shut up! To my eyes, she looks great. Healthy and happy. And really quite curvy, still.
Her stylist is doing a good job with her work-wear, by the way. A couple of days ago, she wore this black skirt that deserves a place in all of our winter wardrobes. Yes, it is one of those pieces that will take you from desk to drinks.
Advertised
We found it on Littlewoods Ireland. It's by V by Very, and it costs €48, and it's selling out!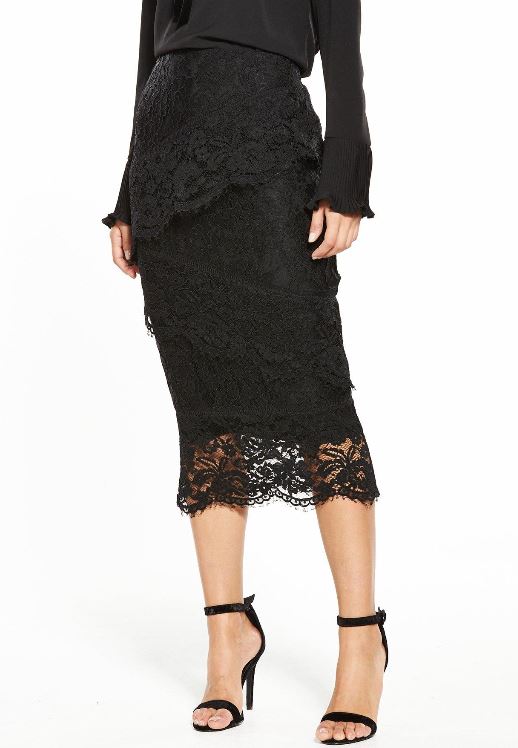 Take a look at her shoes, too. That's the second time she's worn them, although when she wore them yesterday, they were black. They are from Office and such good work shoes.