 If Olivia Palermo or a similarly attired Park Avenue Princess is your style icon, you have to get yourself this gorgeous Zara Coat.
Zara is the high street destination for a really good coat. They look luxe, in fact, they give designer versions a run for their money, but they generally cost under €150. They're not exactly cut-price, but a good Zara coat will see you right for years. I should know. I've been wearing my camel coat from autumn through to spring for the past five years.
This season, the big coat trend is long and belted. But though it's 'trendy', it doesn't mean that you can't wear it for years to come. It's a trend that comes in and out of fashion frequently; it's a classic and classy style that also has the advantage of being super flattering.
Last year, masculine cuts or cocoon shapes were all the rage. I do love the style - they're both very easy to wear with layers and layers underneath, and they look cool, too. But this belted number, it has the power to transform your style. Even if you're wearing your gym gear underneath it, you will look like somebody who has their shit together.
Advertised
Zara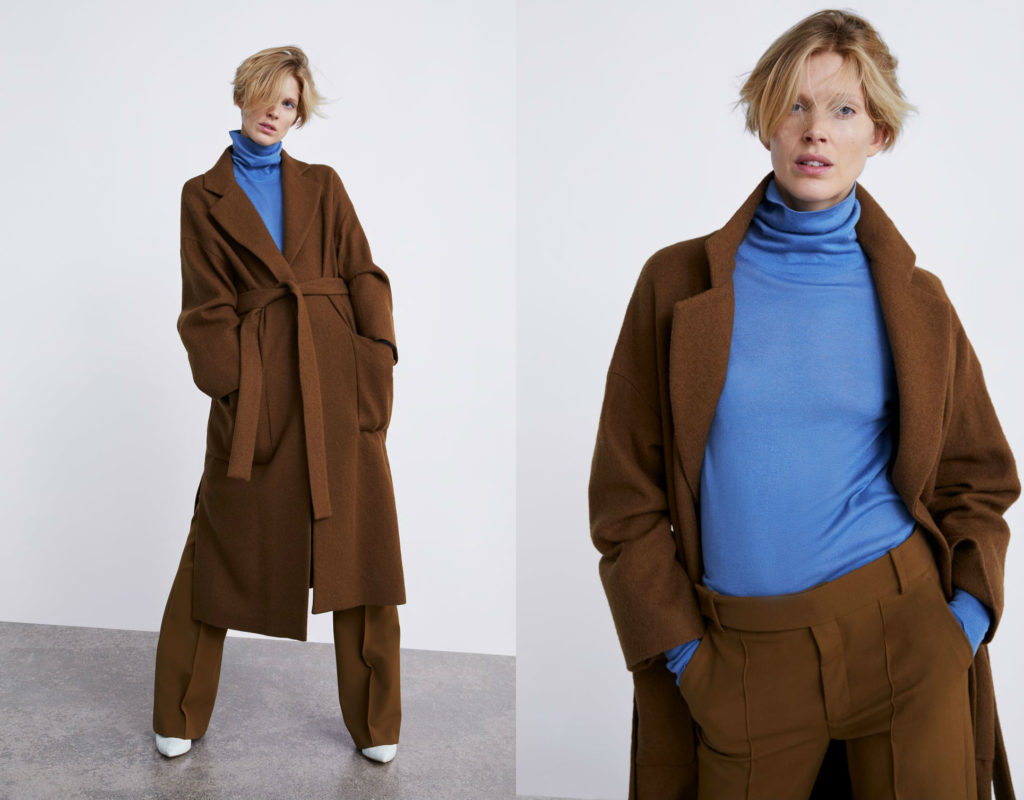 Double-Breasted Belted Coat €159
What's more, it suits everyone. It makes no difference what size you are or your height, this coat works for you.
I really like this brown shade, I must say, but it does come in other colours, too, including black which is good to know if you need a good black coat (I know I do). OH! And it has pockets. Real pockets.
We will be wearing this to work, and to all the cultural new pursuits we're taking up in 2019. We would wear the cream version with our Valentine's Day dinner outfit.
Do you like the coat? Are you in the market for something like this? Do you think it would be money well spent?