 Yesterday, we reported that the most thrifty woman of Great Britain wore a high-street dress for the second time of her life. Today, she cements her thriftiness by stepping out in another number by what must be her very favourite brand, high-street store LK Bennett.
It's sold out now, obviously.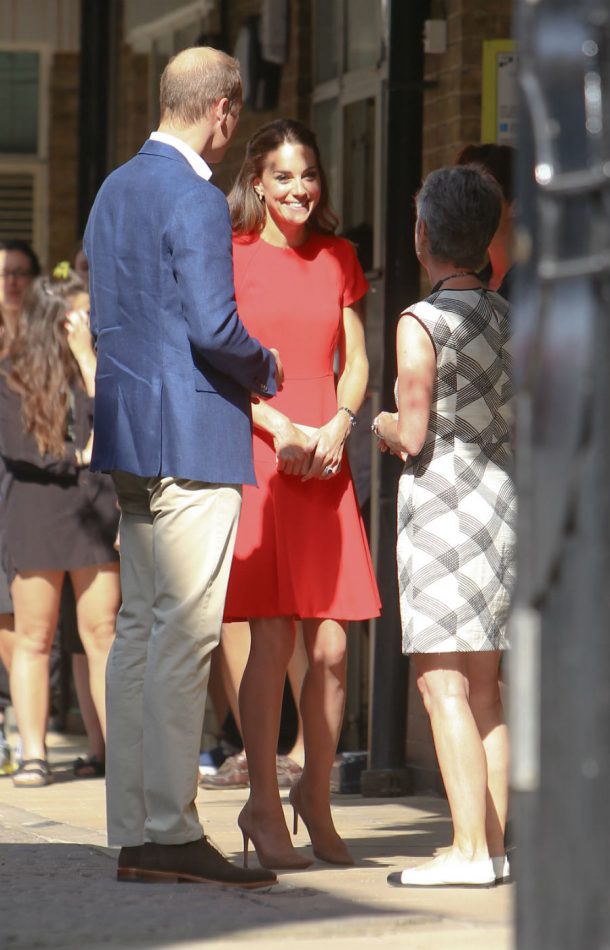 All joking aside, Kate doesn't wear much red, but it suits her. We might even give red a go now. Maybe we'll pick up a red skater dress, hmm? Until the LK Bennet one comes back into stock (and until we can afford to splash out over €200 for a casual day dress), hows about this one, from New Look, that costs €29.99 and is trendier than Kate's what with the off-the-shoulder-ness.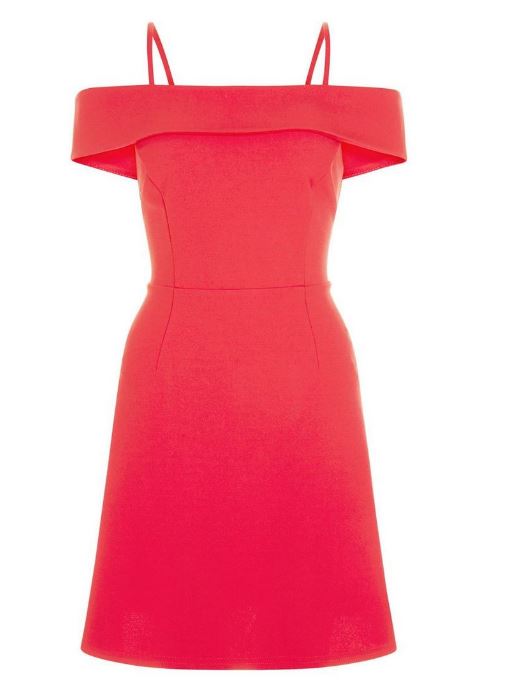 Advertised
Also, we recall that A-line shape being fairly popular a couple of seasons ago. In fact, we're fairly sure we've got a skater dress from Penney's stuffed in a bag destined for the charity shop, that might just be rescued tonight.
We do like the fact that she doesn't have to have something new for every one of her many engagements. And look at her feet; she's recycled again, by wearing the same nude shoes as yesterday.
Do you like Kate's style? Are you ready to give red a go?