 This week, Primark launched stateside and obviously anticipating explosive popularity, they recruited Cork girl Emily Ratajowski (er, kind of, her family have a holiday home in Bantry) to play host for the night: and didn't she look utterly uh-maze-ing in this Penney's skirt?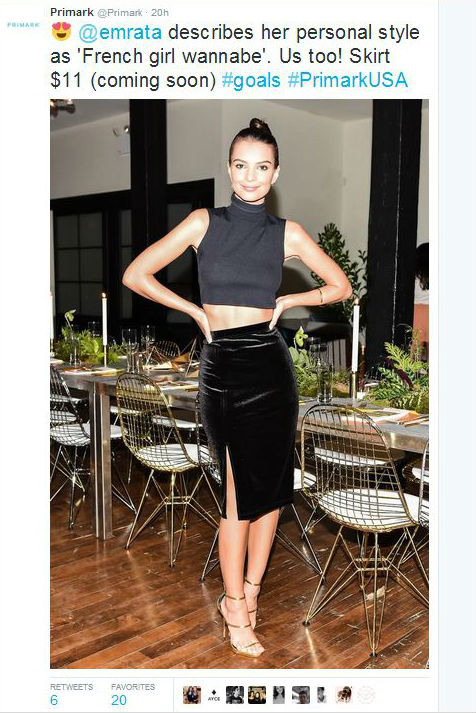 Pic via Twitter 
Lookit, we've said it before and we'll say it again, it's not what you wear or where it's from or how much it is - it's the way you wear it. Sure, we'd all look as good in a Penney's skirt (which will be coming to Primerica soon for a cool $11, fingers crossed it will be available on these shores too) if we stood with as much sass as this lass. USA! USA! USA!
Advertised
What do you think of it? Do you think Primark will be as popular in the US as it is here?