 This is one of those versatile numbers you'll be able to wear in multiple ways. This December, choose from these three Christmas looks.
It's €17.99, it's comfortable, and it's a little bit glitzy. It's also really easy to just roll up and pop into your case if you're going away. This dress is one of those handy pieces that you can just change up the accessories and styling and come up with a look that's totally you.
On first glance, it may seem slightly teenagery. You may even think the only way to wear it is with leggings and runners in the gym. Trust me when I stress what potential it has.
H&M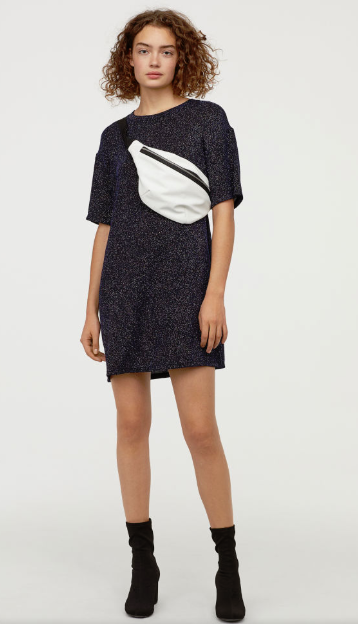 If you're a teen/happy to bear your legs/like to wear bumbags across your chest? Then wear it like the model does above! But with a coat, guys; it's December.
For other occasions, step into my virtual dressing room and let me show you three ways we'll be styling this simple but seasonal dress for Christmas.
Outfit One
Advertised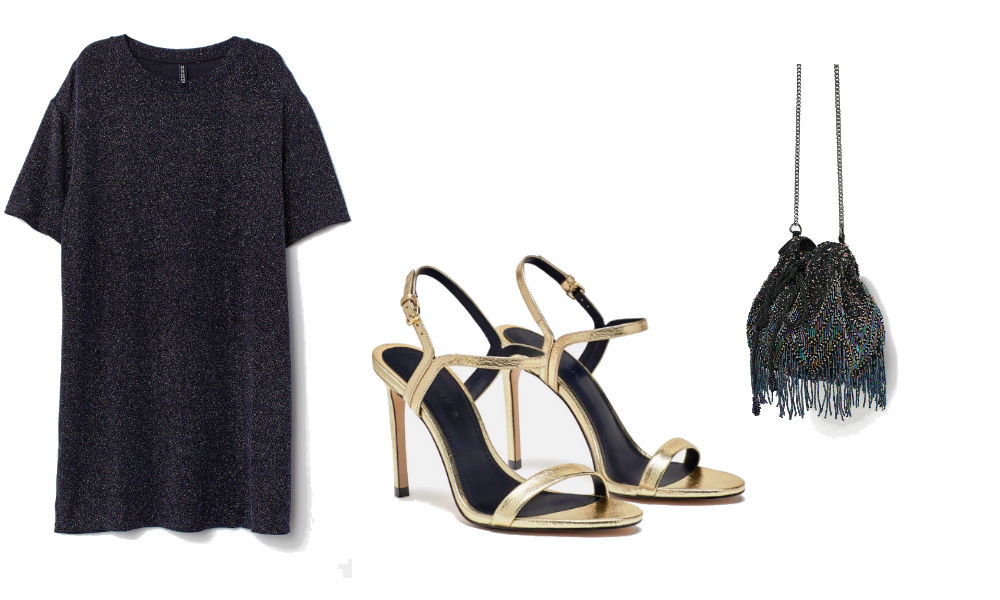 Zara Fine Strappy Sandals 39.95 / Zara Mini Multicoloured Fringed Bag €39.95
Because it's a neutral shade, you can wear any colour shoes with it. If you're going to a party that you won't quite know the vibe of till you get there, just put on those party heels anyway! The dress neutralises the fancy, so you're all good in any situation. Also, I include the bag, as a replacement for the bumbag, to be worn in the same way as an accessory. Who needs pockets?
Outfit Two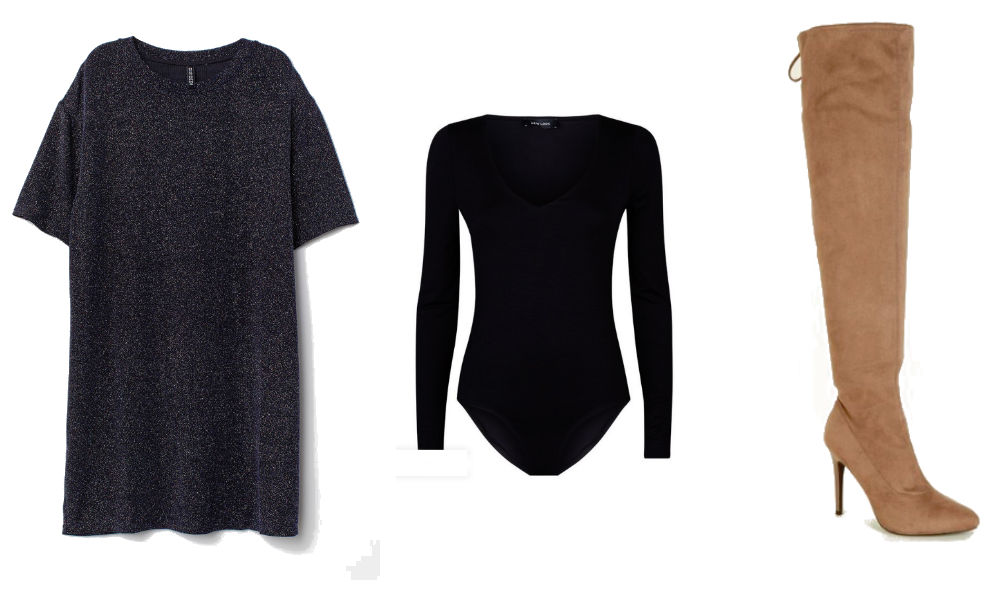 New Look Black V-Neck Long Sleeve Bodysuit €12.99 / New Look Wide Fit Light Brown Suedette Almond Toe Over the Knee Boots €59.99
The last time you wore a long-sleeve top under a t-shirt was probably 2007 but that doesn't mean you can't do it again. For one, it will keep you warmer, for two, let's try it and see what happens. Wear with a pair of over-the-knee boots because t-shirt dresses always look good with over-the-knee boots - ask Kourtney Kardashian. Just make sure a sliver of leg is showing.
Outfit Three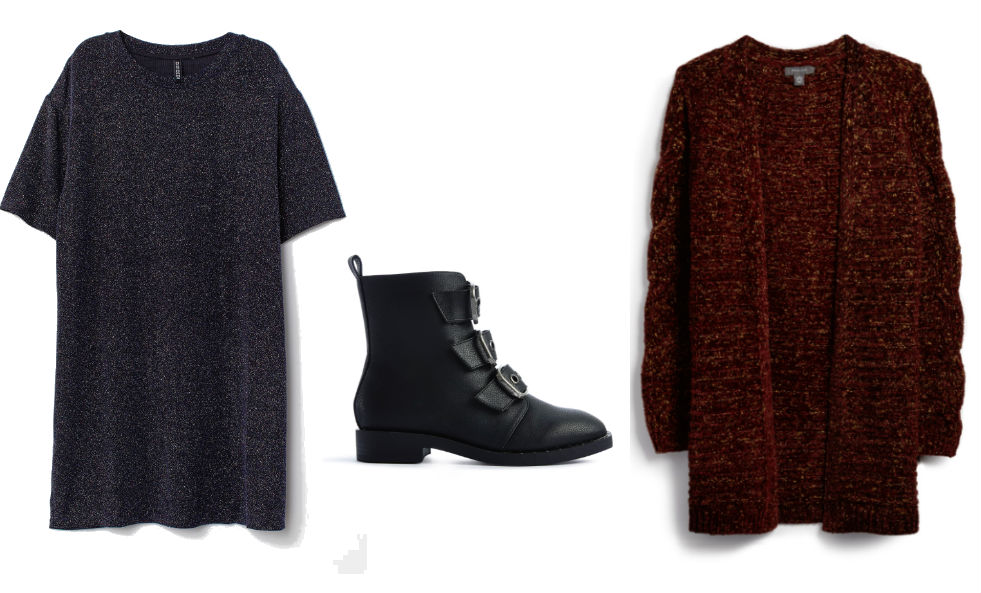 Penneys Black Buckle Boot €23 / Penneys Maroon Cable Cardigan €18
For those lounging about days that you might have to meet people, this is the perfect outfit, especially since the comfy and roomy t-shirt dress has that subtly glitz. Holly Willoughby has been promoting the chunky boots and bare legged look in the jungle and we like it, we like it a lot. But we're in Ireland and it's cold so we'll be throwing on the cosiest, knittiest cardi we can grab. Extra points for a festive shade.
Advertised
Are you a fan of t-shirt dresses? Have we convinced you?