 Are your eyes hanging out of their sockets today because you stayed up to watch the Oscars? I simply could not convince myself to go to the leaba last night when all those gorgeous gúnas and sexy suits were sashaying up that red carpet.
But despite the style, the picture of the night had to be Ellen's selfie that became the most retweeted photo of all time. Just LOOK at the craic they are having.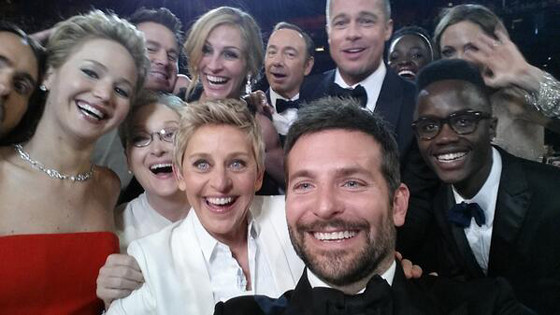 And when it came to the awards themselves, there were no real surprises on the night. Unfortunately the Irish nominees left empty-handed, but U2 did get a standing ovation from the stars. As did Fassbender's beautiful, bushy beard*.
So what else happened? Well, poor old Jennifer Lawrence took another tumble, Brad stuffed his face with pizza, Meryl and Lupita shimmied with Pharrell,  Leo went home without a little gold man AGAIN and Matthew McConaughey made us all mushy with his speech.
But back to the beautiful threads. Tell us, who was Team Red Carpet and who was Team Red Faced? Who was your best dressed and who should have changed in the back of the limo?
*This may have just happened in my head.
Host with the Most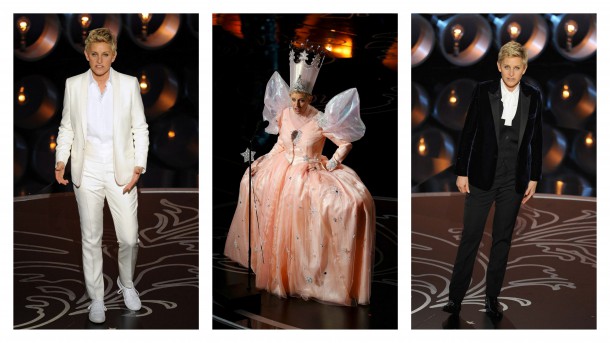 The E Presenters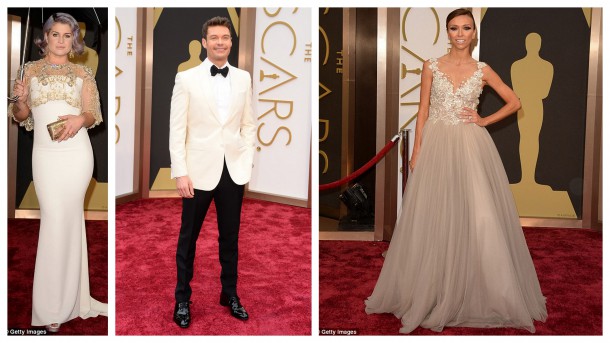 Pregnant Perfection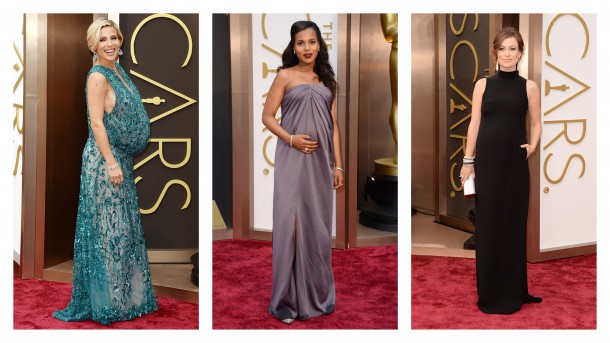 Stunning in Blue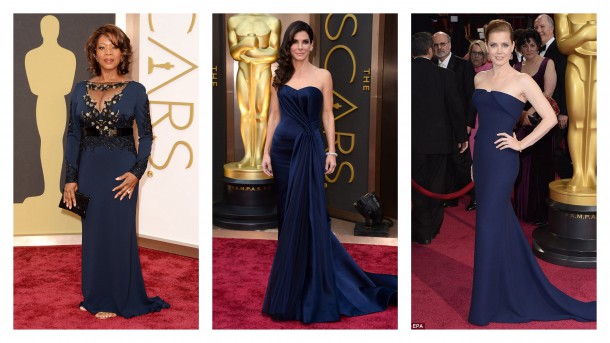 Older and Wiser? Only Bette got it Right
Advertised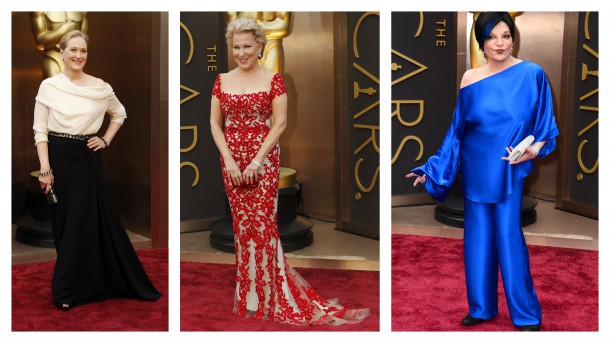 Beautiful in Black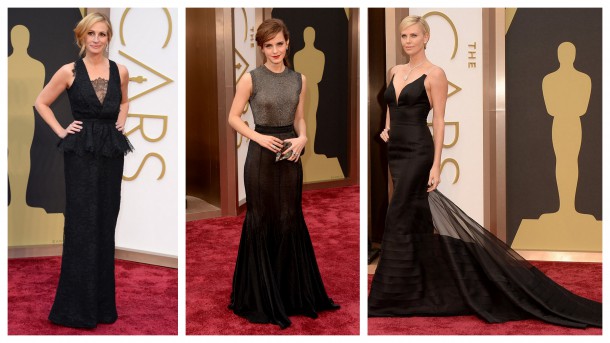 Uh,Not so Beautiful in Black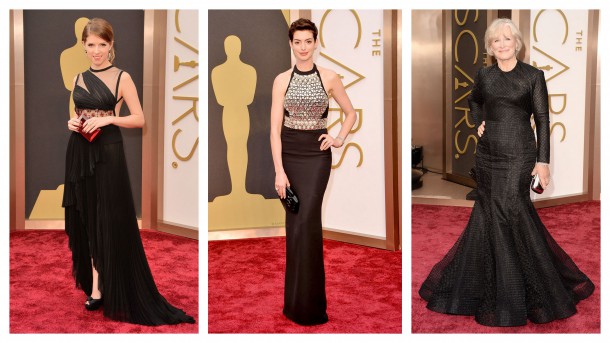 Caped Crusaders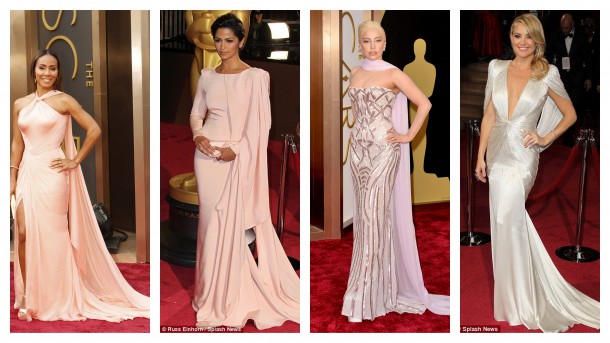 Simply Stunning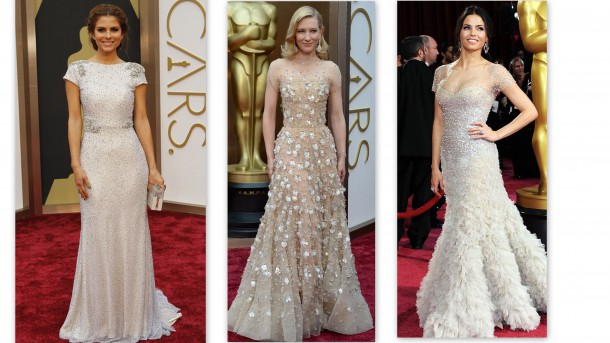 Is One of these NOT like the Others?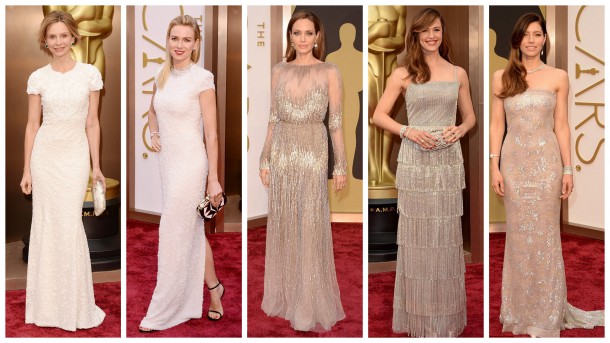 At least they are different!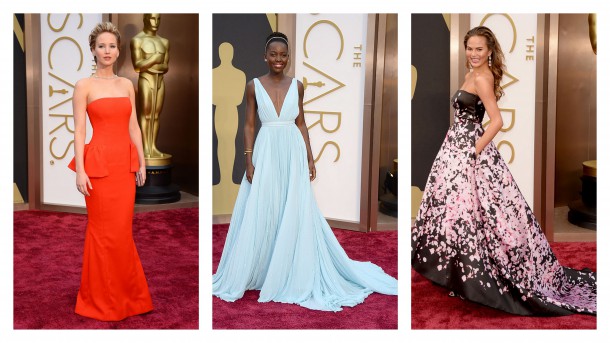 Advertised