 When we buy work shoes, we expect them to do double or even triple duty. Otherwise, what's the point?
I complained all through summer that I had nothing to wear to work and embraced autumn as soon as Electric Picnic was over, but I'm really finding it harder and harder to dress for work. It's the cold. I had forgotten how cold it gets. Even last week, when it was relatively mild, deciding what to wear was hard. How many black tights and skirts and boots outfits can one wear? Five, if you count the number I wore last week.
I know that the cold weather will soon become the norm, and choosing workwear will become easier. When you're used to it, you can bear to go sockless. You could even go bare-legged if you don't have an open-air commute and you've got good heating in the office.
A good autumn/winter work outfit this season that doesn't involve a midi skirt or tights is a simple one. It's classic as well as being chic, and it suits all figures. You probably have every item in your wardrobe already, too (apart from maybe the shoes, which we'll get to in a bit).
Yes, it's narrow trousers - they can be jeans if that's the sort of office you have - and a plain top with a short cropped jacket.
You can get nice cigarette pants in Penneys at the moment that will suit this look well. I would go plain black or denim so that you can put the party on top, but I'd add some comfortable but heeled shoes for that professional edge. Slingbacks are still in, but feet-grooming season has passed, so any shoe I get nowadays will have a back.
The most fabulous thing about this season's work shoes - and workwear in general - is that you can wear them out, too.
Zara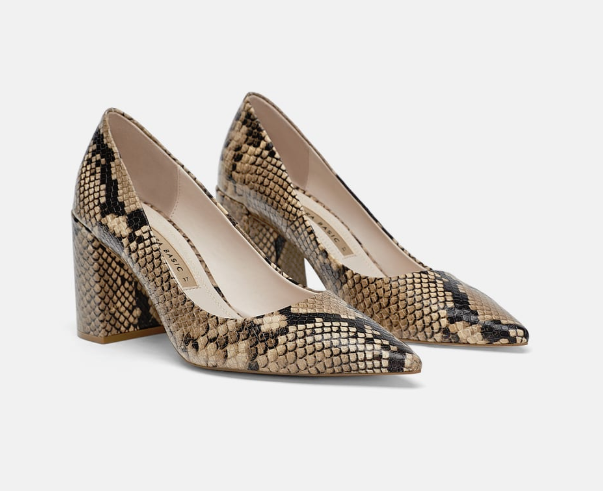 Advertised
Faith Nude 'Chloe' Patent High Stiletto Pointed Shoes €52
Littlewoods Ireland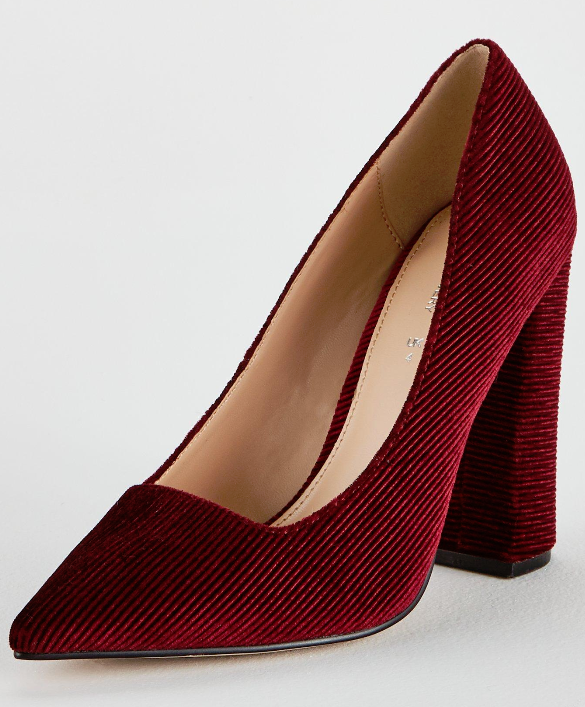 V by Very Cate Block Heel Point Court Shoe Burgundy €45
H&M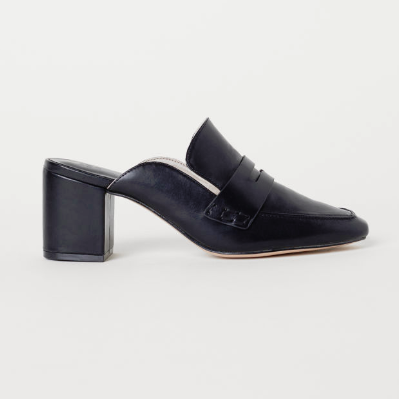 Dunnes Stores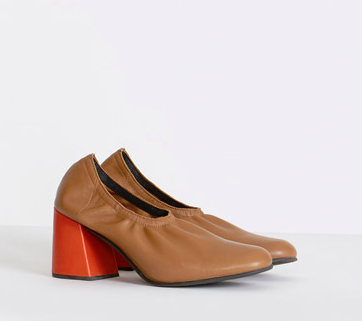 Advertised
Carolyn Donnelly The Edit Colour Block Courts €99